Technology has accomplished such seemingly impossible feats that the world is left speechless. The advent of wireless technology followed by the boom of smartphones heralds the commencement of an era where nothing is impossible.
Laptops, desktops, tablets or other navigation devices are hard to carry. With gadgets like smartphones, the navigation industry has experienced a paradigm shift. These smart gadgets are combining the owner's location with other data, giving birth to novel services.
Smartphones, since their debut, achieved the perfect balance between the social and utilitarian aspect. Many perceive smartphones to be the second generation of these high-end gadgets as, today, they have gone beyond the basic function incorporating social media and other similar applications.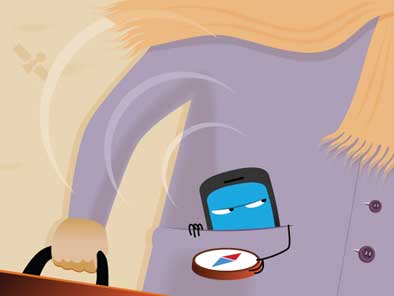 The question is how smartphones track locations. Everyone is curious to know about the technologies that have been embedded in the gadgets. There are more or less 10 systems that are being developed or have already been incorporated into the devices that have earned them this capability. The following is an account of all the ways smartphones are using to learn your location.
How do Smartphones know Where You Are?
1. GPS
Short for Global Positioning System, GPS is believed to be the most effective way of identifying your outdoor locations. In GPS, a group of satellites works in collaboration to relay data such as location and timing from space to phone. If the phone has collected data from three satellites, it will be able to tell your location but if the data has been collected from four satellites, the phone is even capable of telling your elevation.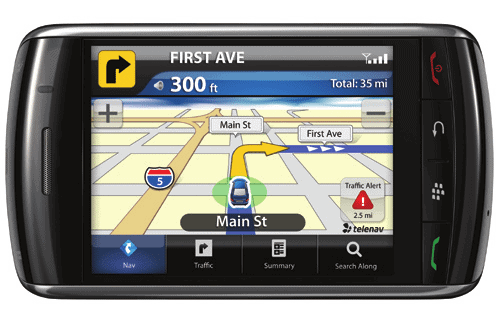 2. Assisted GPS
The next in line is assisted GPS. While the technology works perfectly well with three or four satellites, what if you are surrounded by buildings that reflect signals. In such a case, it can get increasingly difficult for a satellite to track your location. This is where assisted GPS comes into the picture.
Read Also: How to save Battery and RAM in your Android Mobiles
A collection of tools are used to eliminate the delay inherent in the GPS system as the phone needs to download information to keep tracking the location of the satellite. With assisted GPS, carriers transmit data over a Wi-Fi network. This Wi-Fi service provided by wireless internet providers by zip code works a lot faster than a satellite link.
3. Synthetic GPS
With synthetic GPS, all one needs is a data network and time to transmit information. Synthetic GPS employs a mechanism that allows it to predict the location of satellite weeks or even months in advance. With such a cache of satellite data maintained, the phone's location can be identified in less than 2 seconds.
4. Cell ID
Another smart way phones use to determine location is the Cell ID. Carriers find out how far one cell is from another cell phone in the vicinity. The next step is finding out which particular sector of a base station caters to that cell and by using data in the database such as ID numbers and location, a cell's location can be found.
5. Wi-Fi
Wi-Fi can also determine location with greater precision using two mechanisms called RSSI and wireless fingerprinting. RSSI uses the signal strength to find out how close or far a cell is to a nearby access point. Wireless fingerprinting, on the other hand, uses profiles of a certain location and the Wi-Fi pattern found there to determine one's location. This Wi-Fi service obtained by wireless internet providers by zip code renders results that are accurate to tens of meters.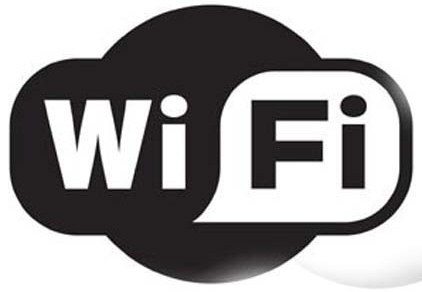 6. Inertial Sensors
If you are at a location where any wireless system won't work, inertial sensors will be used to keep track of your location. Usually, there are three inertial sensors a phone uses: a magnetometer to find direction, an accelerometer to learn movement in that direction and an accelerometer to determine speed. Using these, one can ascertain a cell's location pretty fairly.
Read Also:  Nokia is releasing the best camera phone with 41 Megapixel camera
7. Barometer
Indoor GPS coverage is iffy and so the other mechanism that phones employ is the barometer. Using chips in phones that can detect barometer pressure, the technology works on the principle that the higher you go, the thinner the air gets rendering precise results regarding elevation.
8. Ultrasonic
NFC (Near-Field Communication) is already being acclaimed for the way it has taken m-commerce to the next level. This technology is also being used to learn a cell's location by detecting if someone has entered a certain area.
9. Bluetooth Beacons
Location of a cell can also be learned through beacons. These beacons transmit signals via Bluetooth allowing the discovery of a device at a precise location in a specific area.
10. Terrestrial Transmitters
Terrestrial transmitters are also being used for the purpose. Using a mechanism similar to GPS, these location transmitters are mounted at the top of the building. Since they are stationary, they get a stronger signal as compared to satellites promising more accurate results.