I know how addictive is the game Temple Run, I used to play it till late night to beat my friend's score. Along with this Temple Run 2, I used to play Subway Surfers on PC as well. But playing Temple Run on Windows and Android devices is an awesome experience ever. Every player of Temple Run dream to collect more coins and gems to use them later for unlocking hidden features. Cool down now there is a Temple Run cheat to get unlimited coins and gems for free in no time without any effort. Currently, this Temple Run cheat is working perfectly on Temple Run 2.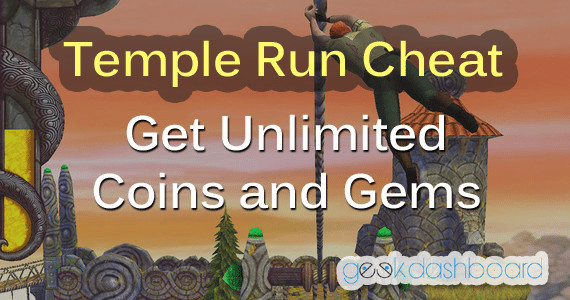 Before going deep into the tutorial let me say a few things about this game. Temple Run is an endless running game developed by Imangi Studios. This temple run is programmed by a team of the couple. Yeah! A wife and husband programmers developed this games first for IOS devices. In August 2011, Temple Run is added to Apple store and by the end of December 2011, it is listed in top 50 famous apps in Apple store and awarded as a best free application. Later in March 2012, they developed it for Android devices as well. Can you believe this? Temple Run is downloaded a million times in just 3 days by android fans. Slowly and later Temple Run is released for Windows 8 mobiles as well.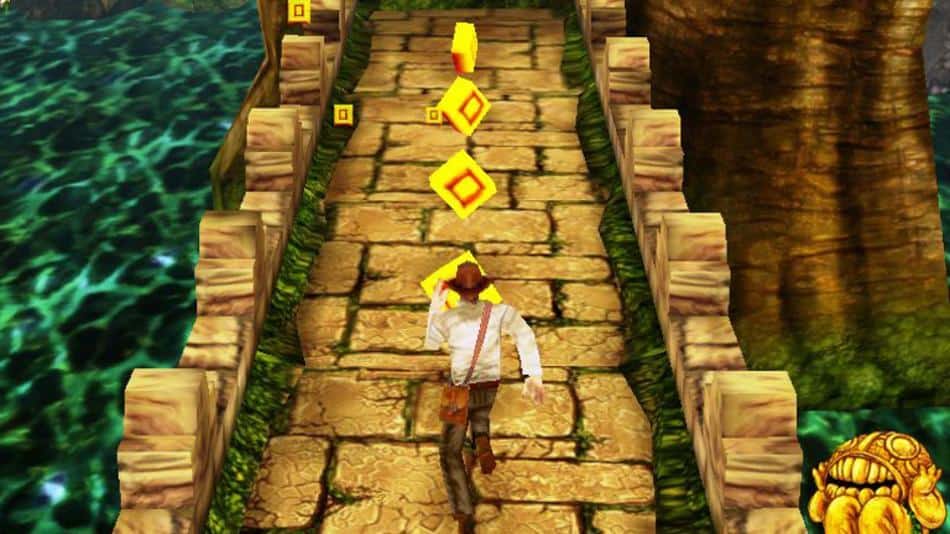 The concept of Temple Run is very cool, One who stolen an idol from a temple is chased by monkeys. So you're the thief and you're being chased by the monkeys and you're doing an endless run.
Temple Run Cheat
Here is a simple trick for Temple Run 2 to get unlimited coins and gems for free of cost. Before proceeding to the cheat, make sure you have downloaded and installed a third party app named filed explorer on your device. If not installed, you can download File Explorer application from Google Play Store for free. Once installed, continue further.
Get Unlimited Coins and Gems in Temple Run 2
Doing this is very simple, all you have to do is replacing one of the files in the application by the text file given by us. It is very simple; just a copy paste.
Cross check you have installed Temple Run 2 and File Explorer on your device.
Now Download this Text file and save it on your micro SD card
Copy and replace that gamedata.txt file downloaded earlier to

/sdcard/Android/data/com.imangi.templerun2/files

using file explorer application

That's it! You have done, just restart your mobile to take place all changes and enjoy playing this addictive game with unlimited coins and gems.

Consider sharing this Temple Run cheat among your friends and also help them to get unlimited coins and gems. Keep paying and have fun.