Telegram has rolled out a new update that gives an option for up to 1000 people to join a video call. The pandemic and work-from-home situations around the world have boomed the virtual conference culture. The platforms such as Zoom, Google Meet, Microsoft Teams have become very popular among the video calling software.
Apart from the video calling feature, the messaging application has dropped in the"video messages" feature similar to Snapchat. The platform has even given the ability to watch regular videos at 0.5 or 2x speeds. The platform has even brought in the screen sharing feature which has become a necessity in recent times.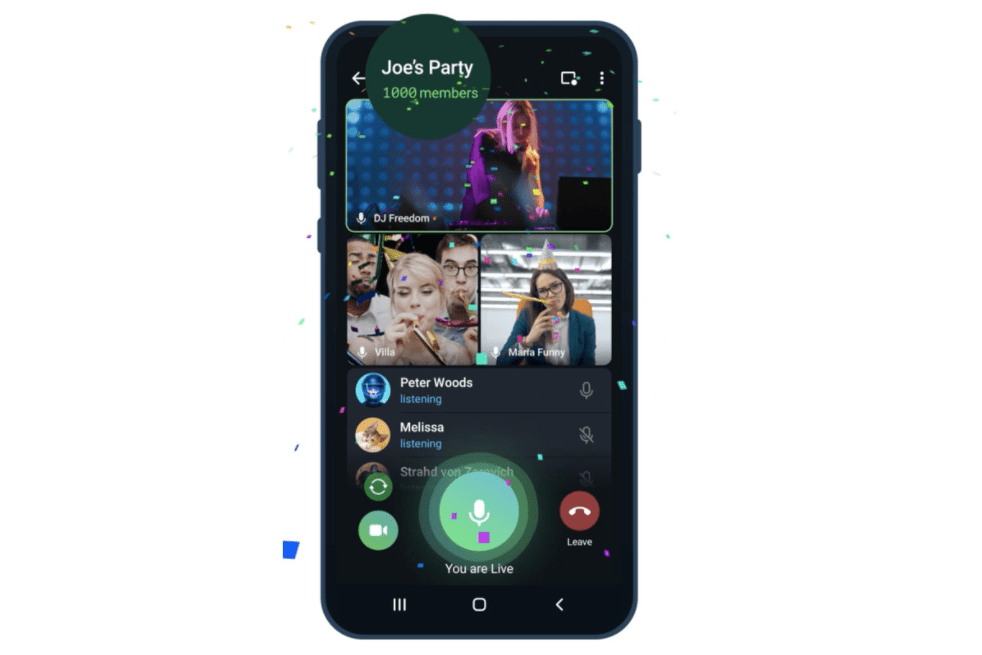 Telegram Video Call Update and Other Features
The new video calling feature allows up to 1000 people to join but there's a catch with the implication of this feature on the platform. The platform has stated that only 30 people can have access and stream themselves from the camera to the screen. And the remaining 970 participants can join the call and watch the call session.
Although the video calling feature is a big plus for users that use the messaging service extensively, they have to mind that the count of people to interact is 30 and for viewing the video call it's 1000. This type of call will help for making education-related calls such as online classes where a host can speak addressing the 1000 other people on the call.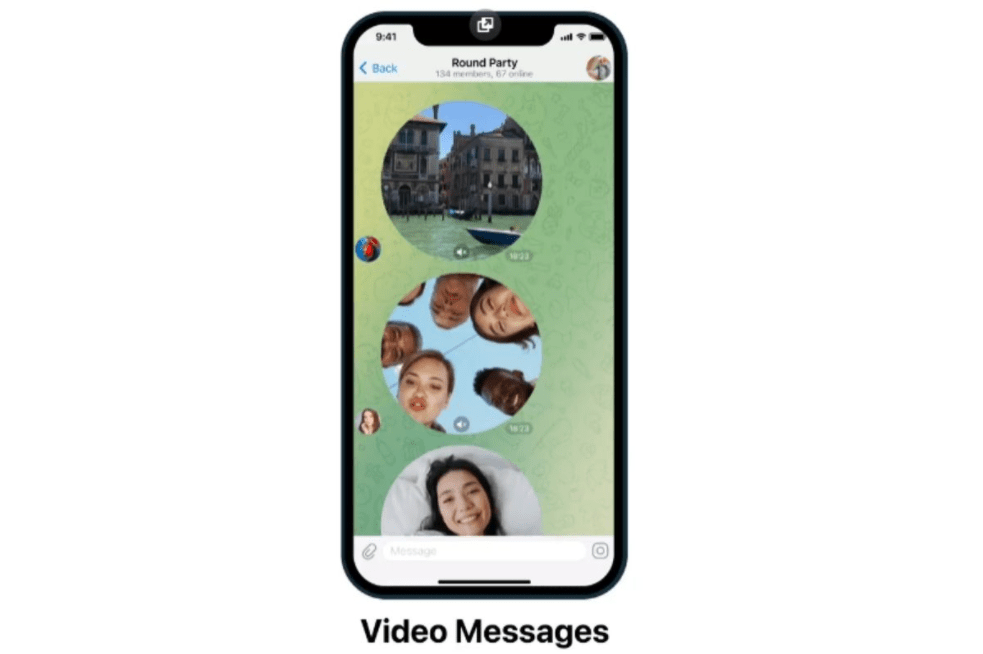 The next feature announced by the messaging service is the video messages option for the users. This feature allows users to send short clips at high resolution which is similar to Snapchat. This is a quick way for users to send short messages in a video format and also, the recorded videos will not save in the gallery of the user's device.
There are other features such as the audio played on your smartphone doesn't get paused while recording a video. Also, users can even record themselves while the audio plays along which helps singers and other creators. These were some of the features announced alongside the video calling features on the Telegram application.