Telegram has launched Group Voice Chat Rooms for its app. For Android, it has launched multiple features that include new animations for, SD card storage support, Editing improvements, Sticker Outlines, and more Animated emoji.
As per the blog post by Telegram, any Telegram group can now become a voice chat room that is always on. During the ongoing voice call in the chat room users can also do text and media-based communication. This could be done by adding a live layer of ephemeral talk to the group.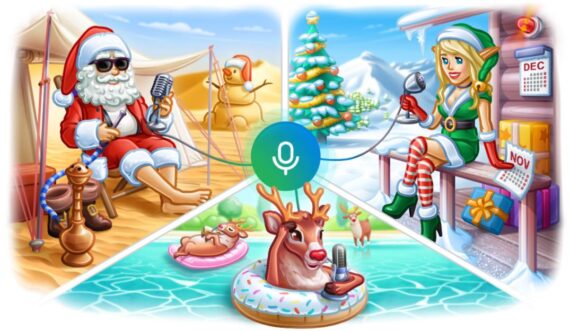 The voice chat room has features such as mute/unmute the conversation through the microphone icon on the screen. This could be used as virtual office spaces. Telegram says that this is the 12th update to the app in 2020.
Voice Chats Room Features
Like every other voice chat app, that allows group voice chats, any group on Telegram can now become an always-on voice chat room. The groups that have active voice chats will have a bar at the top, that allows the other members to know who is talking.
Android users will have a system-wide floating widget that shows microphone controls and the person who is talking even when the Telegram app is running in the background. Chat members can invite more people to a group voice chat.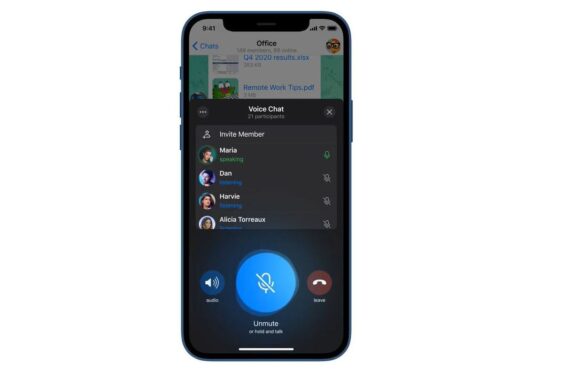 Additional Features
Along with the Voice Chat rooms, Telegram also got other additions and improvements for Android. Android users can move their app data from internal storage to the external microSD card. The Android version also got new animations for message buttons, chat folders, among others. As per the company, animated stickers on Telegram deliver 180 frame animations with infinite resolution in less than 50 KB, allowing them to load faster than before.
Android users can now also edit a photo, and iOS users can tap the pen button to quickly edit and send back a photo they have received.
Additionally, iOS users can also enable Siri to read incoming messages aloud in their headphones. Moreover, the company has also launched a public Bug and Suggestion Platform. It will be rolling out this update gradually to allow users to suggest new features and report bugs.