Almost every social messaging app is getting major updates these days. Next up in the list is Telegram, but it's not blindly mimicking any Snapchat feature.
Even being one of the widely used IM apps, Telegram users badly missed one feature; voice calls. And, the latest update brings voice calling facility for the users, giving them another reason to stick to the app.
Telegram Launches Voice Calls, Secured by Emojis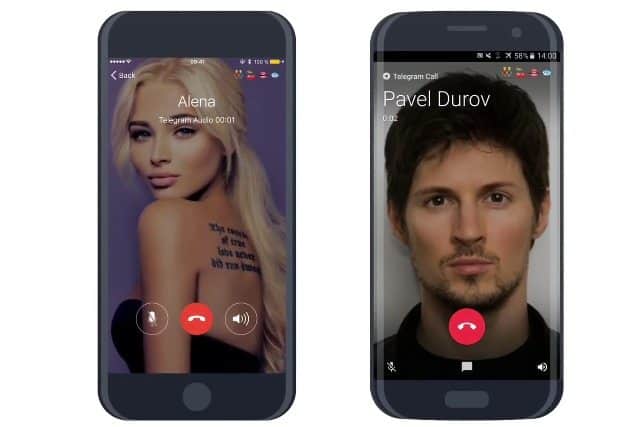 Lately, the social messaging app had been in the news after the rumor came out about the ISI members using it. Given that the company doesn't use any conventional encrypting methods (they have their own security standards), the app seems to be pretty secure.
Telegram is not backing up. They have come up with another feature that will cheer up its users. Almost every major messaging app has voice call facility now. Being the late addition to the list, Telegram's voice call brings something new to the table.
You get end-to-end encryption for the calls. The company added in a blog post that the calls use the exact same encryption mode used by the chats. In order to make sure your communication is secure, they have introduced an emoji exchanging feature similar to what we see as key verification UI on other applications.
When your call gets connected, a set of four emojis is shown at both the ends. If they match, you can ensure that the call is 100% safe. Telegram tells that they have selected emojis, you can easily describe in words.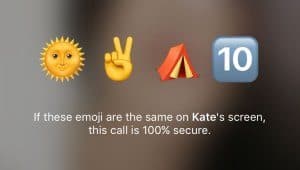 Given that they use 333 different characters for emoji generation, there are almost more than a billion possibilities.
You don't have to go through a learning process to get the hang of Telegram voice calling. The call screen looks exactly similar to your default calling app. In the same blog post, the company has mentioned that they have developed a neural network to learn the packet loss and connection quality. Using the data collected by the neural network, they will improve the quality of every upcoming call.
If you are on a weak network, you can enable Use Less Data option to sacrifice sound quality and make calls without any hindrances.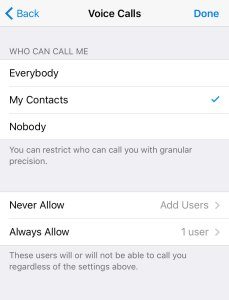 You can set the privacy to prevent people out of your contacts from calling you.
This new update (3.18) not only brings voice calls, but also an option to choose between different video qualities. Once you select a compression rate before sending, Telegram will remember it for your future uploads too.