Telegram is now getting a video call feature. Users of the instant messaging platform can now make and receive video calls from their contacts. The feature has been rolled out for its beta app and is in the testing phase. The latest addition will put the app in the same league as its competitors such as WhatsApp, Messenger, and Viber.
The video call feature is available in the beta version 0.7 for Android. If you want to download the latest beta version of the app you can download it from App's page on the App center.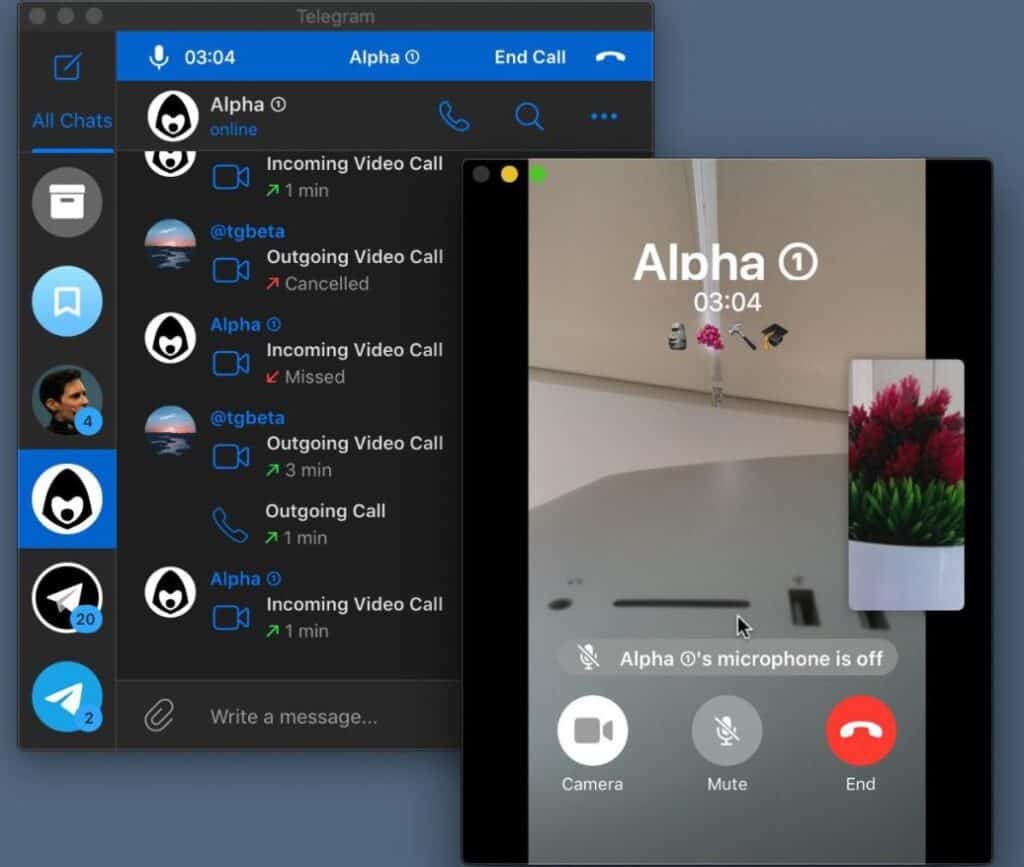 Once downloaded you'll have to register your mobile number, as the beta app doesn't replace the stable version (it'll install next to the regular app). However, to use the video feature you'll need another account with the beta version to make video calls.
Telegram Video Call Features
The interface is pretty similar to the other video call apps. You get options such as flip camera between rear and front, turn off the video, mute, and hang up. Also, during a voice call, users can click on the camera icon to switch the video call (it will switch a voice call to a video call).
According to the Telegram Beta, there will be an option for HD video call and users can tap and hold the call event if you want to report CallStats log as shown in the image below. Also, the video call feature also supports Picture-in-Picture mode.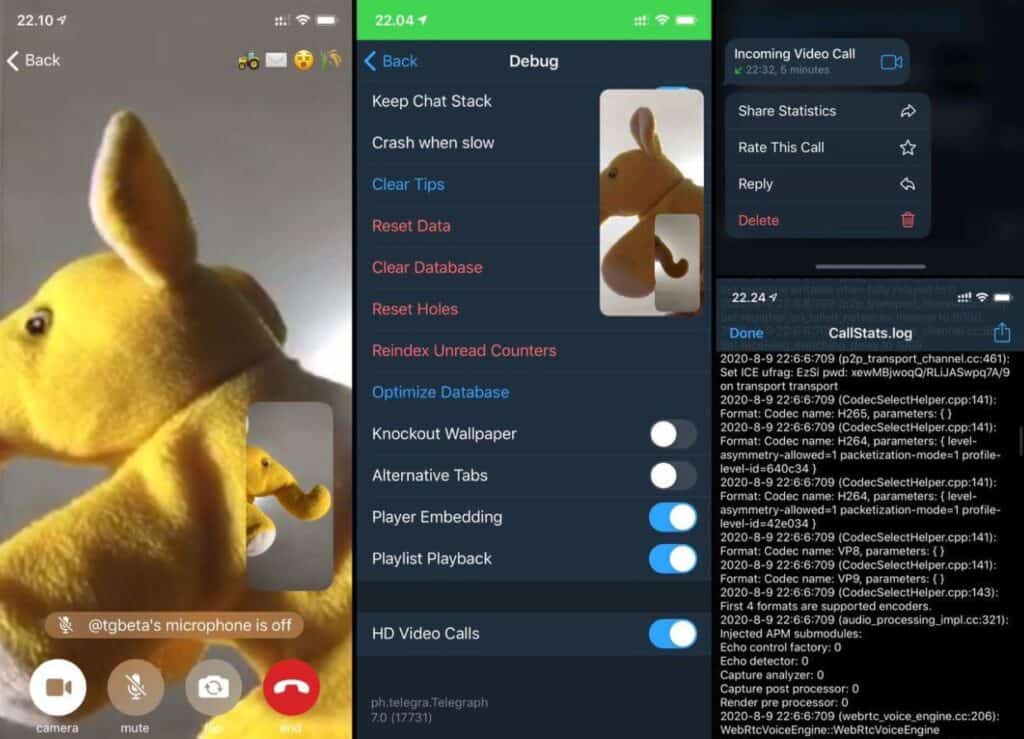 Additionally, along with the video calling feature the latest beta version reveals that the app will soon receive support for Android 11's bubble notification (Chat head feature).
For iOS users, the feature is available in the beta version 6.3. While Telegram hasn't officially announced anything about the video calling feature yet, we can expect the feature could reach the stable users in the coming weeks.
Recently Added Features in Telegram
Well, to recall you, WhatsApp introduced a video calling feature for everyone in November 2016, and Telegram is now testing the feature and getting itself back in the race. However, the app already has some features which are still unavailable on other social media apps.
Telegram recently added some features to its stable version. The latest stable update lets users add videos to their profile along with profile photos. Besides this, the messenger service also expands the storage limit for the sending media file from 1.5 GB to 2 GB.