Years in college are among the best ones in a person's experience. But it is stressful: being in a new environment, meeting unique people, and discovering entirely unknown things. Understanding where to start and how to divide different parts of a new life is not that problematic, especially in the tech-savvy world. In this review, we focus on the main aspects of the studying process and list the devices that may be useful for each.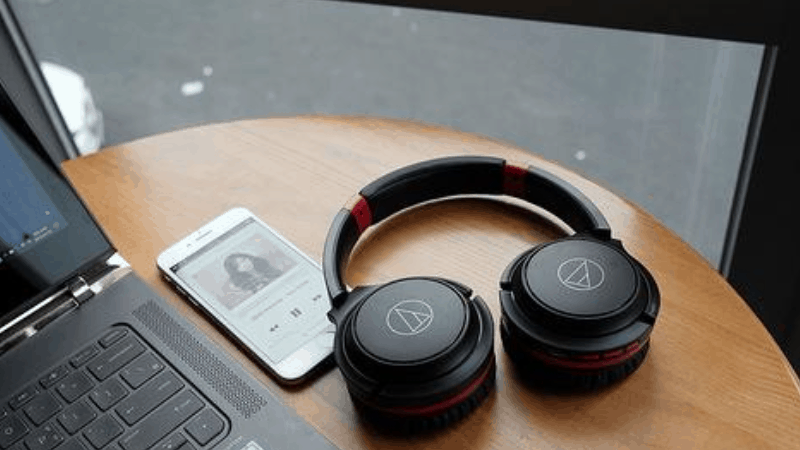 1. Work
The idealized image of a newbie who enjoys parties and somehow manages to be an A-student is attractive but unrealistic. You need to study, and a lot of concepts that you learn won't be easy to grasp immediately. So, first, you need a computer. Many people are afraid to spend money on it, but this is probably the most important device for a student, and if you can, choose a good one. Opt for long battery life, fast performance, and good memory storage. To make a choice more budget-friendly, look through the free antivirus software, and use the free built-in tools.
You also need a good smartphone: when you don't have enough time to use your computer, it will save you. If your eyes get tired quickly, consider buying an e-reader that imitates paper and helps you to read the textbooks without a need to carry all of them with yourself (for example, check inkBOOK Lumos dual-core CPU or 8th-generation Kindle).
You may also need specific software, be it apps for Android or iOS. You may want to download different note-taking programs (we like Pages and Evernote) or document scanners to transfer the information on paper to the digital version. There are hundreds of options to choose from, so think about what you need and go for it.
2. Organization
Unsurprisingly, even the most intelligent individuals, become more disorganized when they study. Because college often means taking lots of notes, carrying everything with you, or choosing the extracurricular activities, many people need additional support. For some, simple notes are enough, but for many of us, lots of things get mixed up pretty fast. Perhaps you need to buy the key finder because, when you gather yourself in the morning, you just can't remember where you left it? Some of the popular gadgets today are Tile Pro, Orbit Key Finder, and Mynt ES.
We also just love charging stations; if you live in a dorm, this one will be convenient. At the same time, it's also a great way to charge all your devices at once. Besides, don't forget about great apps that help with organizing. In this case, your smartphone will be your best ally. You can search for time-management apps that will help you to keep track of what you're doing. Focus Boost and Hubstaff are excellent and practical choices for a student.
Reminders are also quite popular among students; with them, you'll definitely remember about your consultation with a professor or your friend's football match. Our favorites are Todoist, TickTick, and Clear Todos. Surely, try to find something that suits your specific device, preferences, and needs; there are so many choices that organization will become an entertainment.
3. Moving Around
Being in a college is about walking around the campus, and often it also means not being in the dorm until late. Thus, it is crucial to take into consideration the fact that you'll need many things with you. If you're working on a written assignment and stay after classes, you may find it physically hard to carry your laptop with you.
If this is so, buy a portable keyboard for your phone. Also, don't forget that you need a memory storage device. Although you can send some of the documents you want to print through the internet, sometimes, taking out and handing your memory stick is a much simpler option.
Some other details do not sound as urgent, but we think they're crucial. Maybe you didn't consider it a lot, but many places in the college don't have many electric points. Finding a backpack with USB ports is a smart way to have all the useful devices working. Perhaps you'll like Himawari's backpack or the Yorepek's one. There are many options for your unique style if you try and look for them.
4. Great possibilities
It may seem impossible to fit into the college, especially if you're a new student. In fact, small things, like knowing your habits and adapting your purchases to them, will significantly help you to cope. Think about all the problems you usually have and reflect on what choices you should make to become more organized and less stressed out. Remember that higher education exists to complete and assist you, so go for it without fear.