After updating my iPhone 7 to iOS 11, I started getting hell lot of flash messages frequently. I used to get 2-3 such irritating flash SMS for every 10 minutes. The worst part of these messages is, they prevent the screen from sleeping and drains the battery if you failed to close the flash SMS and I literally want to stop flash messages in my iPhone.
Initially, I thought this is happening due to recent iOS 11 update as I didn't face any such flash messages issues in previous iOS versions. Then after researching for about 15 minutes, I understood they are from my network service provider (Airtel in my case) and we can easily stop flash messages or SMS irrespective of network provider.
Why should you stop flash messages/SMS in your iPhone or iPad?
I'll say you 4 reasons why you should immediately disable flash messages from the network provider in your smartphone.
It drains the battery.
Clicking "Accept" or "Okay" unintentionally may activate new service you don't need and you'll be charged for the same.
Most of those flash messages are SPAM. (Ex: Get a Change to WIN a SMARTPHONE, Press OK)
They are really irritating if you get any message when you're at any important work.
Step by step guide to disable flash SMS in iPhone and iPad
Here in this guide, I'll show you a quick fix to disable flash SMS in Airtel. This process to permanently stop flash messages is same for almost every network providers like Airtel, Vodafone, Idea, Jio, Docomo, BSNL etc.
Unlock your iPhone or iPad.
Go to Settings.
Tap on Mobile Data and select SIM Applications.
Select the Service at the top of the list (Airtel now! in my case).
Click Start/Stop and select Stop.
Select Accept to confirm the selection.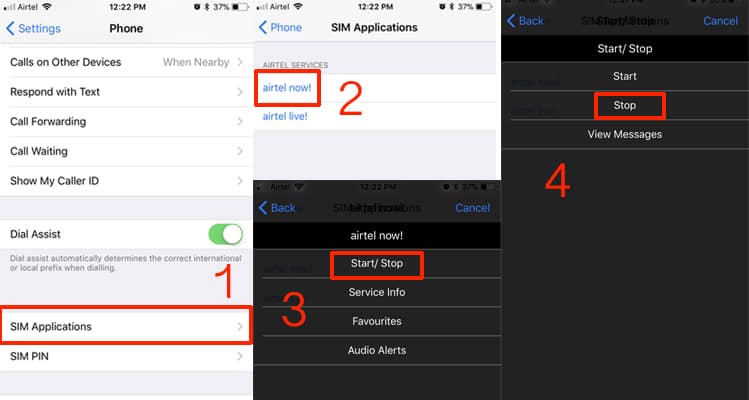 Note: Before iOS 12.1, SIM Applications option is located at Settings -> Phone

For few network providers, It may show Activate/Deactivate in the place of Start/Stop. Proceed according to the options available inside SIM Applications screen.
After clicking "Stop" or "Deactivate", you'll receive an SMS confirming flash SMS service has been disabled on your number.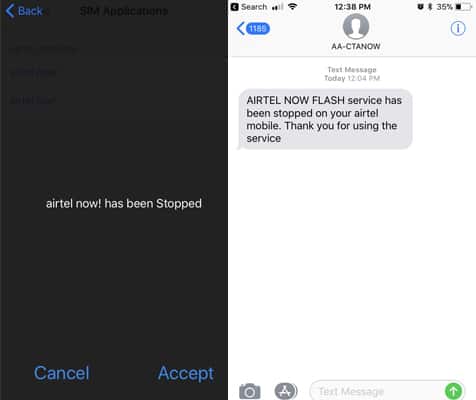 Flash SMS Problem not yet solved?
If you're unable to stop flash messages even after following above steps or if you can't find any services under SIM Applications, then the flash SMS you're receiving is not from the service provider. They might be coming from unknown sources either to promote their business or to spam your device.
Unfortunately, they are Class 0 SMS and we can not control it unless you know the details of the sender. Since flash SMS are not stored as the normal message we can't know the sender details to block them. We can not do much about Class 0 flash SMS, all we can do to it is ignoring them.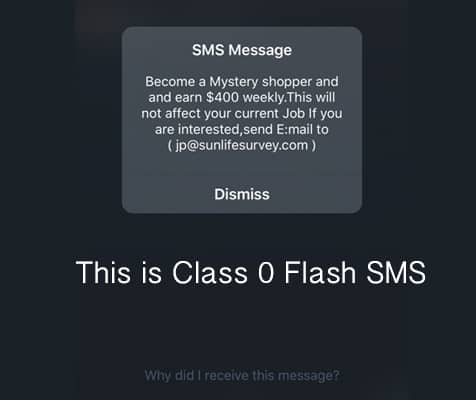 Check this thread on Apple community about Class 0 SMS. Seems you're not the only one facing this issue. We'll update the article if we find any solutions to stop Class 0 flash messages.
Conclusion
It is very simple to disable or stop flash SMS in any iPhone or iPad running on any version of iOS. Make sure you receive the confirmation message after deactivating flash SMS and also make sure you never accidentally click on "OK" button in flash messages. Hope this guide to stop flash messages on iPhone and iPad is useful and helpful for you.