What was the last data you lost in your computer but couldn't recover? Well, mishaps with important files and data do happen, whether intentionally or unintentionally. Even I occasionally clear my Recycle Bin without realizing that I had left something vital in there.
Even until last week, I had never used any data recovery tool such as Stellar Data Recovery, let alone reviewing it. But that's when I greatly benefitted from this software. In my case, it was an important PPT that somehow got permanently deleted from my computer. I looked for backups in my Google Drive, hoping to find it there, but it wasn't there.
I won't keep in suspense – I ultimately recovered it – using the Stellar Data Recovery Tool.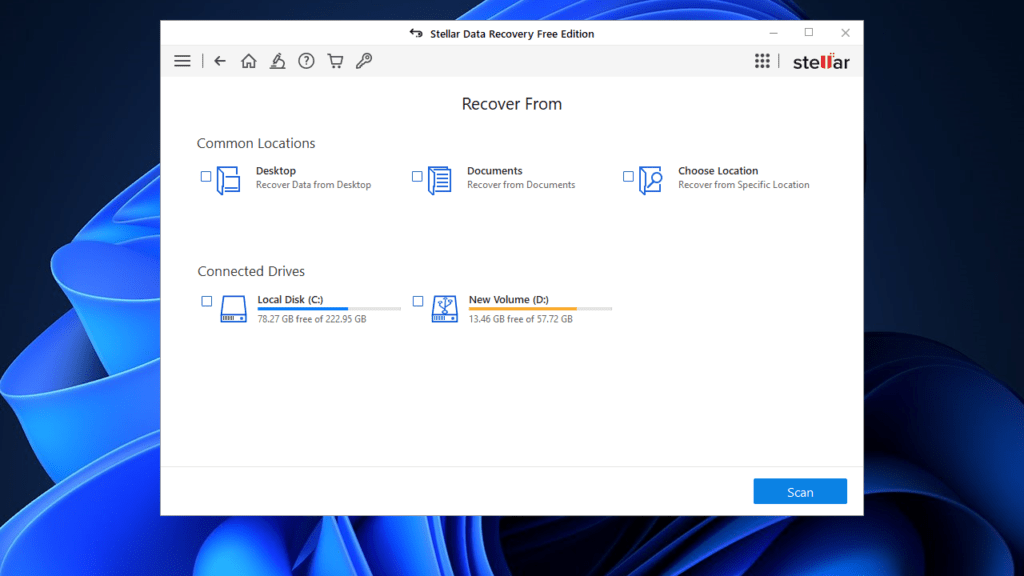 And I was so impressed that I ultimately decided to write an in-depth Stellar Data Recovery review, going as far as rescheduling my entire publishing timeline for this week. But before starting this Stellar Data Recovery review, let's blow your mind with some key and interesting facts.
While nearly 78% of all data loss accounts for hardware failure, the remaining 22% is caused either by human error or malfunctions in your computer or drive firmware. And there's your opportunity! Corrupted firmware or human error doesn't mean that the data is permanently gone – it's just that your data cannot be identified by your computer by primary means. That's where data recovery tools such as Stellar Data Recovery take the key lead!
What is Stellar Data Recovery?
Available for Windows and Mac, Stellar Data Recovery is one of the most, if not the most, reliable data recovery software that helps you recover important files and data even if it's permanently deleted from your system.
Now that's already claimed on their website, so what's new?
As you read from the introduction, losing your data isn't joke-worthy and may lead to additional delays in your work. Plus, you might know that any piece of data isn't entirely deleted from the actual storage mediums of your drive, whether it's an ancient hard drive or modern solid-state drive. Interestingly, unless the storage disks in your HDD or NAND modules in your SSD are overwritten, your vital files can still be recovered.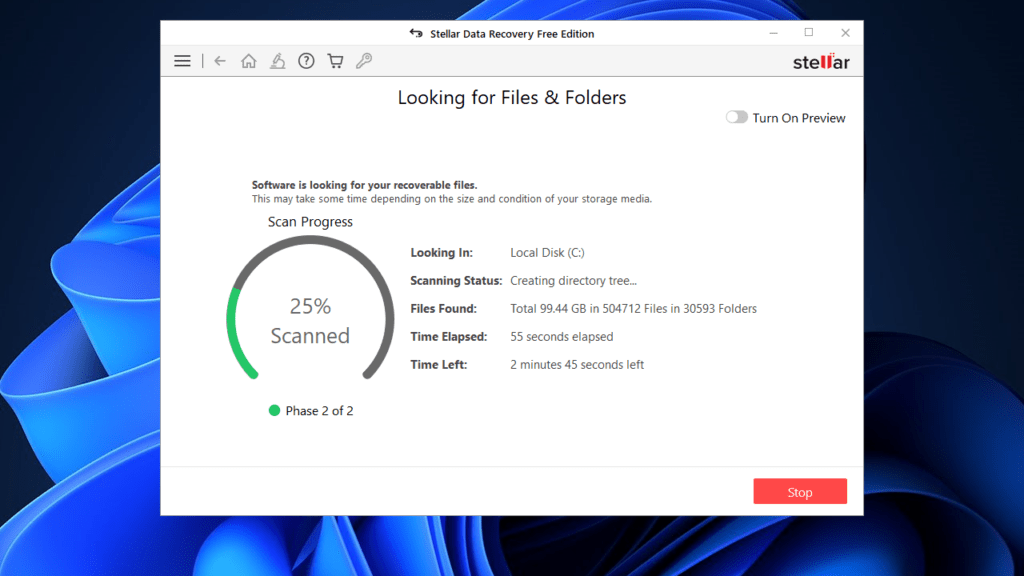 Therefore, if you ever lose an essential stack of files, I strongly recommend Stellar Data Recovery to bring the pieces back together. The ease of use, simple UI, and "stellar" performance are what make this tool really recommendable for beginners.
Stellar Data Recovery is an outstanding option that can recover permanently deleted files, and even entire chunks of folders and drives, without affecting the rest of your system. This premium tool offers flexible data recovery solutions that not only help you retrieve lost files in your basic partitions but are also effective for shared disk partitions and RAID setups. Recovering lost files without tangling into routine backups has never been so simple!
Handy Features of Stellar Data Recovery
This software is designed with certified data recovery algorithms, with official support for RAID devices and backing from UNRAID, FreeNAS, and ZFS. If the names felt like technical jargon to you, then let's run down its feature sets:
1. Quick Data Recovery in 3 Steps
In terms of features, Stellar is really competing against other data recovery tools. But it brightly shines from the ease-of-use standpoint. If you are looking for a simple yet potent and efficient means of data and file recovery, Stellar Data Recovery is the way to go. Whether on Windows or Mac, with 3 steps, you can select the drive, scan it, and recover lost data.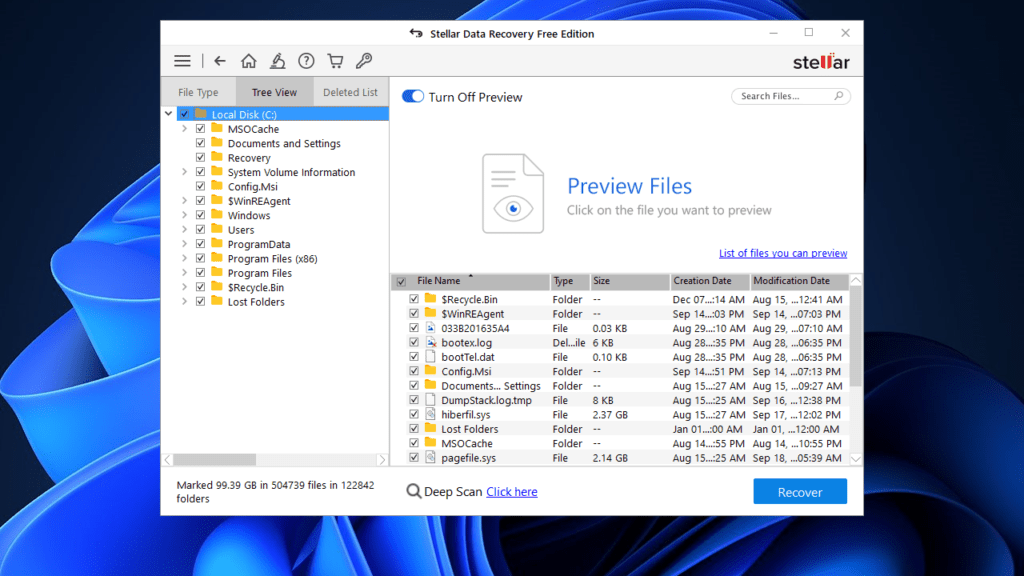 2. Preview of recovered files before saving
Another underrated feature of this software is the ability to preview files in augmentation before saving them onto your target directory. Especially for pictures, videos, and documents, these niche preview options let you quickly see the contents if you don't recall its name. What's more special is that you can play recovered videos on full screen.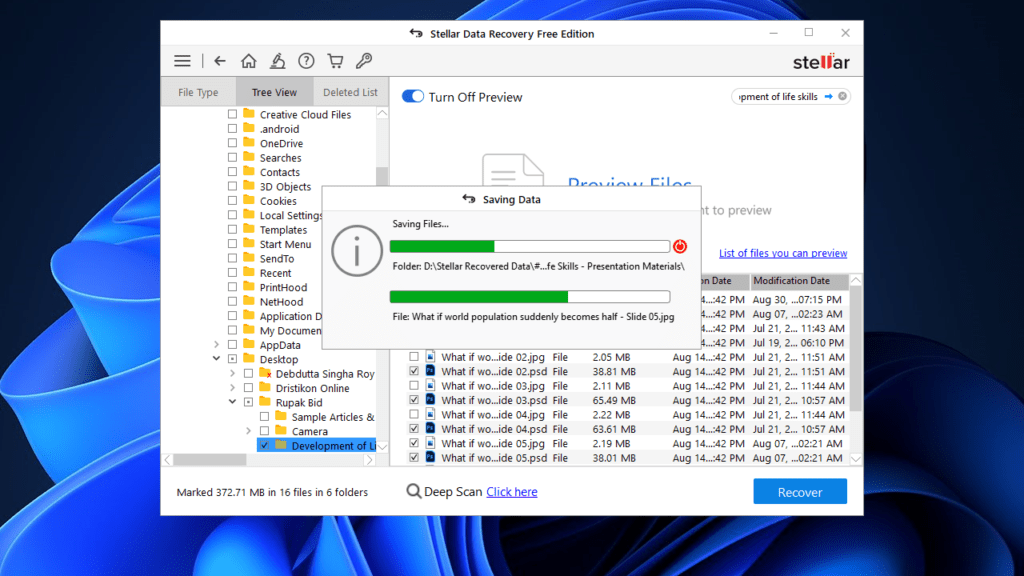 3. Retrieval of all sorts of data from all kinds of storage mediums
Pictures? Checked!
Videos? Checked!
Documents? Also, checked!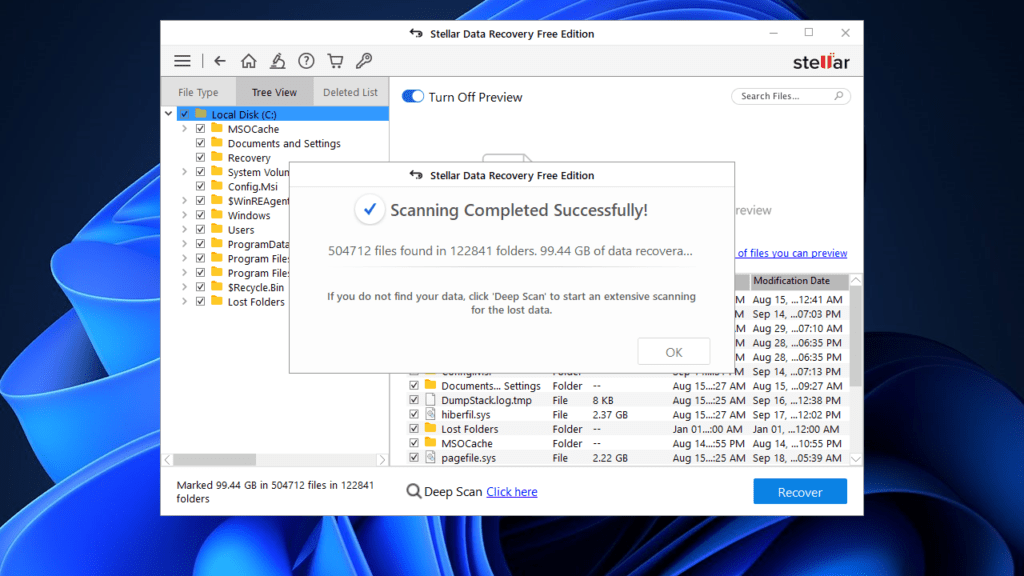 These are the usual features that we expect from any data recovery program. What makes Stellar unique? I am glad you asked! With Stellar, data recovery isn't just limited to HDDs and SSDs, but also extends to complex devices such as NAS and RAID setups, even if it's formatted.
Download Steller Data Recovery
Pros & Cons: Features that I loved and would love to have
| Pros | Cons |
| --- | --- |
| Recovers permanently deleted files and documents | Quite expensive for personal and small business use |
| Industry-standard data recovery algorithms | Deep scans are slow and may take hours to finish |
| Flexible data recovery modes for different needs | Even slower for hard drives and external USB devices |
| Available for Windows and Mac with an intuitive UI | Frequent crashes on Mac devices with the T2 chip |
| Supports server architectures such as RAID and ZFS | Cannot recover/save files to the same directory |
Frequently Asked Questions
Does Stellar offer its data recovery software for free?
Stellar Data Recovery is designed for both personal and business needs. While Stellar Data Recovery Premium costs around $50 for personal use and $150 for business use, it does offer an absolutely free tier with limited recovery features.
How good is the Stellar Data Recovery software?
The Stellar Data Recovery software is highly rated for personal use and an acclaimed option for business needs. Whether it's your SSD, hard drive, DVDs, or even NAS setups, it is the most trustworthy tool for data recovery.
How do I recover permanently deleted files on my Windows computer?
If you ever accidentally delete any file or document, be sure not to write any further data to the disk and use trusted data recovery software like the Stellar Data Recovery that allows you to recover any deleted data with just 3 steps.
Conclusion
With Stellar Data Recovery, now there's no such file that is "permanently" deleted. While the Stellar pricing is quite daunting to me, it's still arguably the most perfect data recovery tool for personal and business use.
So, what's your opinion on Stellar Data Recovery? Have you installed it yet? Let us know in the comments down below. Oh, and if you ever notice someone concerned with losing any critical data, be sure to share this review.
PS: I almost lost the screenshots I took for this review! Thankfully, Stellar Data Recovery was there! Trust me; it's awesome!