There are multiple reasons why a person would want to spoof location on iPhone. Sometimes certain apps are region restricted and only available in a few countries. For downloading such apps and accessing restricted content, it is mandatory to spoof location. However, not all applications work on iOS devices.
In this article, we will discuss a few methods through which you can spoof location on iPhone/iPad and other iOS devices. Certain methods require jailbreaking your iPhone while some don't, we will discuss both types of methods, and you can follow which you find easier.
How to Spoof Location on iPhone/iPad without Jailbreak
First, we will discuss the method that requires no jailbreak. Jailbreak is not a safe procedure to follow. iToolab AnyGo is a third-party tool that allows you to spoof location and even simulate GPS movement on iPhone/iPad. It is a safe tool that can be used without any additional requirements, like jailbreaking your iPhone.
Features of iToolab AnyGo:
Change your location or even jump/teleport to any location with just a tap.
Spoof location on multiple iPhones simultaneously.
Enable to import and collect game GPX route files.
Generate a custom path and simulate GPS movement with natural speed.
Works perfectly fine with GPS games like Pokémon Go.
It has a free trial version that you can download and try this tool out.
iToolab AnyGo supports even the latest iOS.
It has a unique feature of joystick control that allows you to take control of your movement on the map.
How to use iToolab AnyGo to Spoof Location on iPhone or iPad
Before starting to use iToolab AnyGo, there is a prior step that you need to do. First, you need to enable the Developer Mode on your iPhone/iPad. To enable developer mode, Go to "Setting > Privacy & Security > Developer Mode" and enable it. Restart your iPhone/iPad and enter the password to open it. Now, you have successfully enabled the Developer Mode.
Step 1: With the help of a USB cable, connect your iPhone/iPad to the computer and click on "Start" on the homepage of the tool.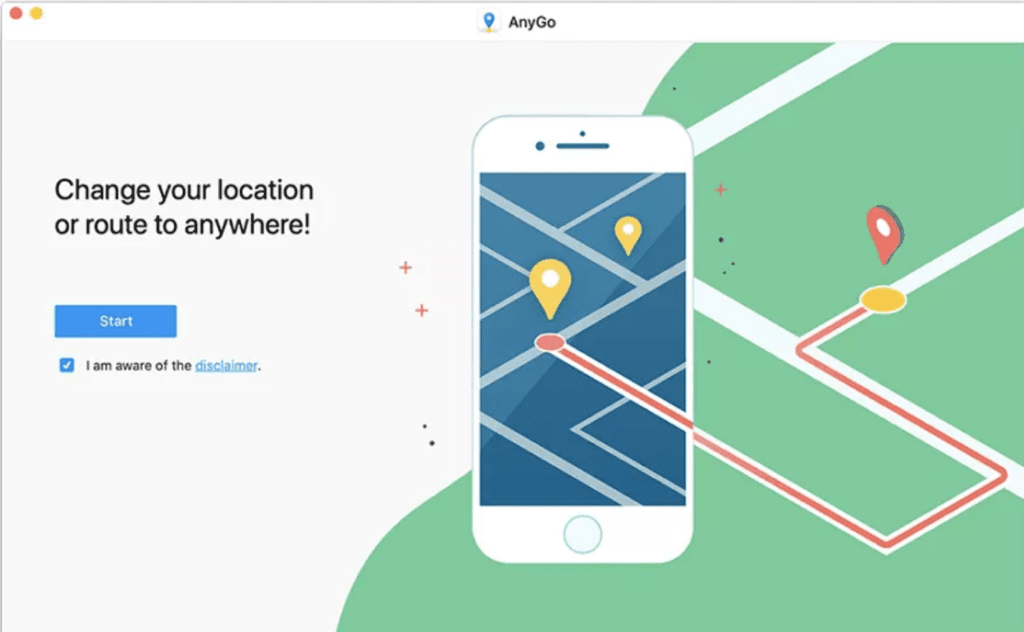 Step 2: You will see the map and your current location in the iToolab AnyGo interface. If the location is not correct, then click on the "Center On" icon to get the right location.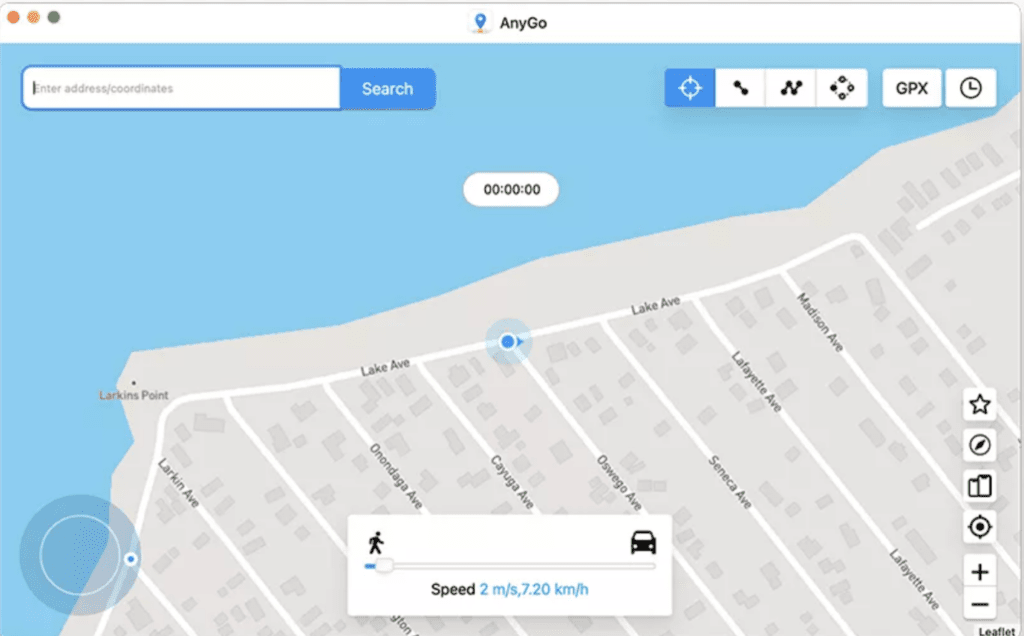 Step 3: Now that you want to spoof the location, click on "Teleport" located at the top right corner, and enter the location that you would like to go or teleport. Click on "Search," and the tool will find it.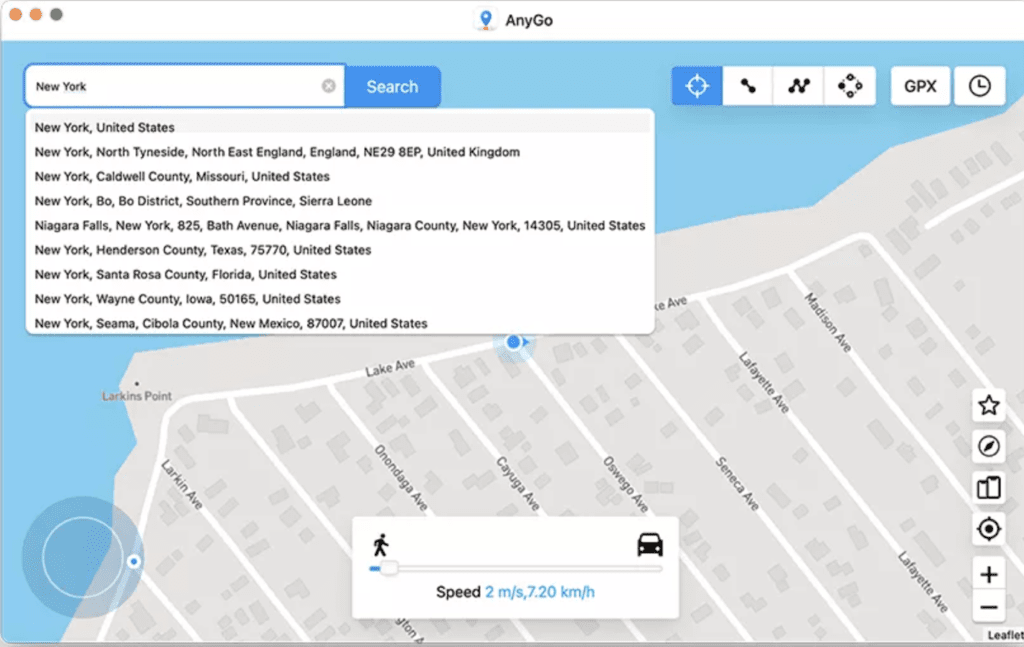 Step 4: If the desired location appears, select it and then click on "Go" to teleport to that location.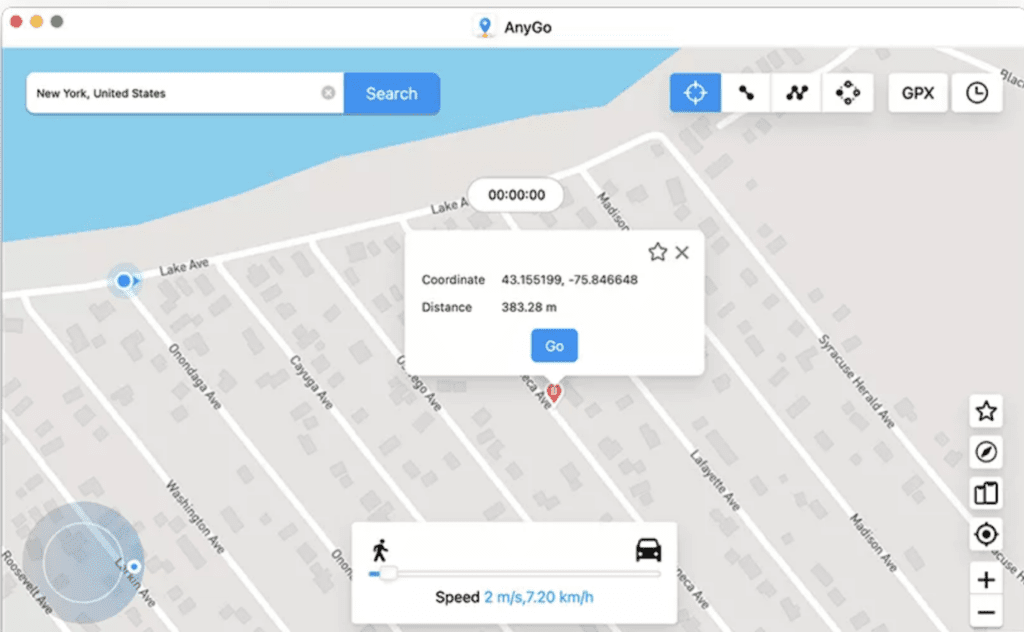 How to Spoof iPhone Location by Jailbreaking the Device
There is another way to spoof iPhone location, but it requires jailbreaking your iPhone. Jailbreak allows you to use Cydia apps but compromises the warranty of your iPhone. If you jailbreak your iPhone to use GPS Spoofing applications, then it will void your warranty and may cause bricking issues.
However, if you still want to go with jailbreaking and using Cydia apps, then you can follow the steps below. But bear in mind, jailbreaking is not recommended at all, as it can be harmful to your device.
Step 1: To be able to use Cydia apps, you will require to jailbreak your iPhone. You can download the jailbreak tool according to the iOS version currently installed on your device. Follow the instructions to jailbreak your iPhone but be aware of the consequences it might bring.
Step 2: After jailbreaking your iPhone, open the Cydia app and search for "Location Faker" and install the app.
Step 3: Open Location Faker, go to "Preferences" and enter the values for longitude and latitude. You can also go to Google Maps and search for a location, on tapping, you can get the latitude and longitude. Enter it, and your location will be spoofed.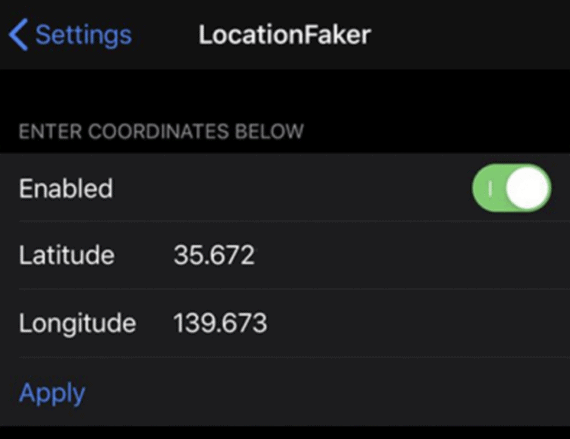 Can You Spoof iPhone/iPad Location with VPN?
VPN is one of the most common apps that is being used in the world to spoof the location or change it for different purposes. However, AppStore doesn't encourage location spoofing apps, and you won't find it as well. But you can find certain free and paid VPN apps like VeePN that allow you to change your location from one place to another (countries as well).
VPN only changes your location, but it won't help you to share fake locations on apps like WhatsApp, Snapchat, Instagram, etc. VPN can help you immensely to unblock certain services in your region that are censored by your country or location. This is how you can download and use a VPN on your iPhone/iPad.
On your iPhone/iPad, open the App Store.
Search for a VPN app like Express VPN, Super VPN, Nord VPN, etc.
Open the app and allow it to modify your iPhone's settings.
Now, choose a location where you would like to change your location to. Few of these apps don't require jailbreak, but some do. Read about the app before downloading it.
Conclusion
In this article, we have discussed different ways to spoof your location on your iPhone/iPad. iToolab AnyGo doesn't require any jailbreak. It is the most efficient tool that works without any issues. It has custom GPS tracking that allows you to generate your pathway. iToolab AnyGo has a trial version that you can download without any money.
Moreover, if you don't want to use this tool, you can jailbreak your iPhone and use Cydia apps to spoof your location, but it is not safe at all. It will void the warranty of your device. Therefore, you can either use iToolab AnyGo or download a reliable VPN to spoof your location.