Bezel-less displays have become a common feature of flagships now. We have already seen it on a few smartphones, started with Xiaomi Mi Mix. If the rumors turn out to be true, iPhone 8 will also come up with a bezel-less screen.
Sony has always been tightlipped about the development of bezel-less screen on any of their offerings. But the recent leak (from a Weibo tipster) points to the possibility of the company coming up with a smartphone of all-screen front in IFA 2017 at Berlin.
Sony may Release a Bezel-Less Flagship in IFA 2017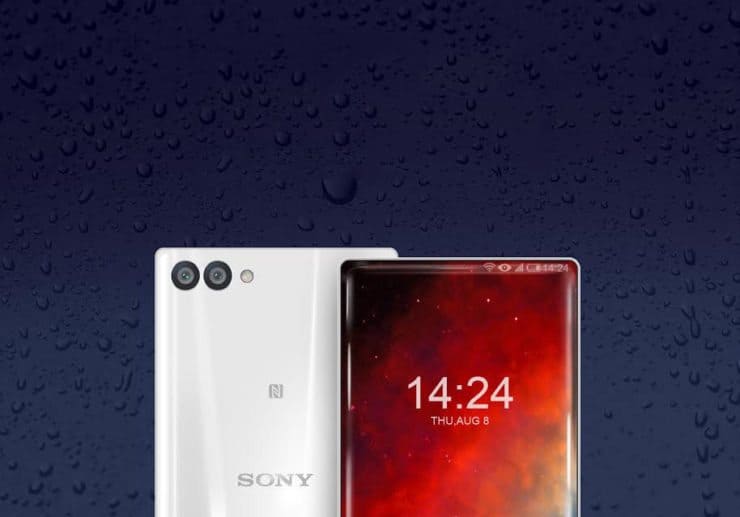 Sony's flagship series, Xperia doesn't undergo any major design changes over the last few years. Due to the reluctance in altering the design language and the inability to bring nothing new to the table, they went down in the market share as well. Even the inside statistics revealed that they only managed to cross 35% of the expected sales in the international market.
Believing the leaks, we can say that the yet-to-be-named smartphone will have a 6-inch screen. The bezel-less nature definitely helps the company keeps the device sleek and compact. We have already seen how the lack of bezels assists in reducing the overall size of smartphones.
Just like what Samsung and LG did with their S8 and G6, Sony may go with 18:9 aspect ratio. Moreover, chances are great for them to implement a Full Active QHD display on the upcoming flagship.
Japanese Display Inc. (JDI) is responsible for making bezel-less screens for the new smartphone and the venture is the collaboration of Toshiba, Hitachi, and Sony itself. Apparently, Sony will have the first opportunity to opt for their Full Active QHD display.
We have got no details about the innards of the smartphone except the fact that it will be a flagship. Hence, we hope the company will incorporate a flagship processor (most probably, Snapdragon 835) with at least 4 GB of RAM. In case they choose to go with the trend, we can expect a dual-camera setup too.
Last year, Sony released a premium series of smartphones dubbed as Xperia X. And, they even went on to killing C and M series to focus only on the premium offerings. As a part of the plan, they announced Xperia XZ Premium
A recent news piece hinted at Sony to conduct a press event a day before (August 31) IFA 2017. Until the company breaks their silence, we can only take all the leaks with a pinch of salt.