WhatsApp is the most popular instant messaging platform on the earth. Despite the popularity and the features it brings, a shocking revelation about WhatsApp has recently hit the web hard. The piled-up good morning messages you receive on the platform might end up eating all the space.
The Google Engineers have carried out a study on the increased number of devices freezing up in India. On average, only one in ten smartphone users in the US runs out of space whereas the number in India is one in three.
WhatsApp Good Morning Mess; What is it and How to Resolve?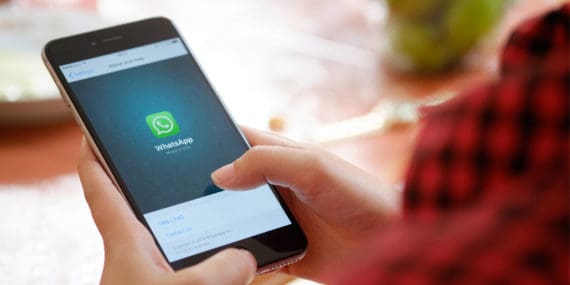 In the New Year's eve, Indians achieved a record of sending 20 billion messages, more than any country. In the light of this whopping number, Google engineers in Silicon Valley tried to find out why so many phones in India runs out of storage. They reached an observation that Indians have a habit of sending good morning messages to their closed ones. Millions follow the same habit of sending good nights as well.
The concerning fact is they attach an image or GIF with the message. You know what happens on receiving multimedia messages on a daily basis. Given a person has a low-end (even mid-level) smartphone, he/she will run out of storage. In a country like India, a significant part of the population uses entry-level smartphones with minimum internal storage.
Also Read: WhatsApp Dare Games and Messages With Answers
We know WhatsApp is not really a social network. It is a personal platform where we connect with our beloved ones. Digital savvy Indians leverage the benefits of all the platforms and share their vacation pictures, videos, and memes on Instagram, Facebook, and even Snapchat. However, older Indians do the same thing on WhatsApp, making the phone at the receiving end vulnerable to lack-of-storage.
How can you cope up with these? You certainly don't want to warn the person not to send good morning messages anymore. But what you can do is turning the auto-download off. Open WhatsApp, hit the three-dots, go to Settings>> Data and storage usage and change all three options under Media auto-download to No Media. This simple WhatsApp trick nearly solves the problem but not completely.
In case you have the habit of downloading all the media you get even with auto-download turned off, you can install Google's Files Go app. It uses artificial intelligence to find out good morning images. When you get the result at your fingertips, you can verify whether or not the app has made the right judgment and delete them right away.
The engineers have deconstructed the DNA of good morning messages after months' efforts. The app makes it easy for you to delete all such images by presenting them in a single tab.