The messaging application Slack has brought its AI tool onto the platform in collaboration with Salesforce. Recently, the platform launched its new experience with a redesign for the Sales reps. which had mixed opinions. Now, the messaging platform has started its progress in making the work simpler for enterprises with collaborative tools.
The new update on Slack brings a new set of features that include generative AI tools helping to save time and increase productivity. These new features will come as built-in options on the new interface of Slack's messaging application. Furthermore, the Salesforce annual Dreamforce conference planned next week will witness the demonstration of these Slack AI Tools.
Slack AI Tool has the ability to Recap Channels, Threads, and much more
The new built-in AI tool on Slack which will launch soon comes with the power to summarize threads and recap channel highlights. The tool can even search for answers to the questions within your conversations on the messaging application. All of these features will start to roll out in the coming winter with the name Slack AI.
The Slack AI tool feature includes channel recaps as a new addition. The recap feature can provide an automatic summary of the messages sent on a specific channel. This particular feature can come in handy for users who want to look at the needed information instead of unnecessarily scrolling. In the same way, the tool can summarize the threads providing the right information.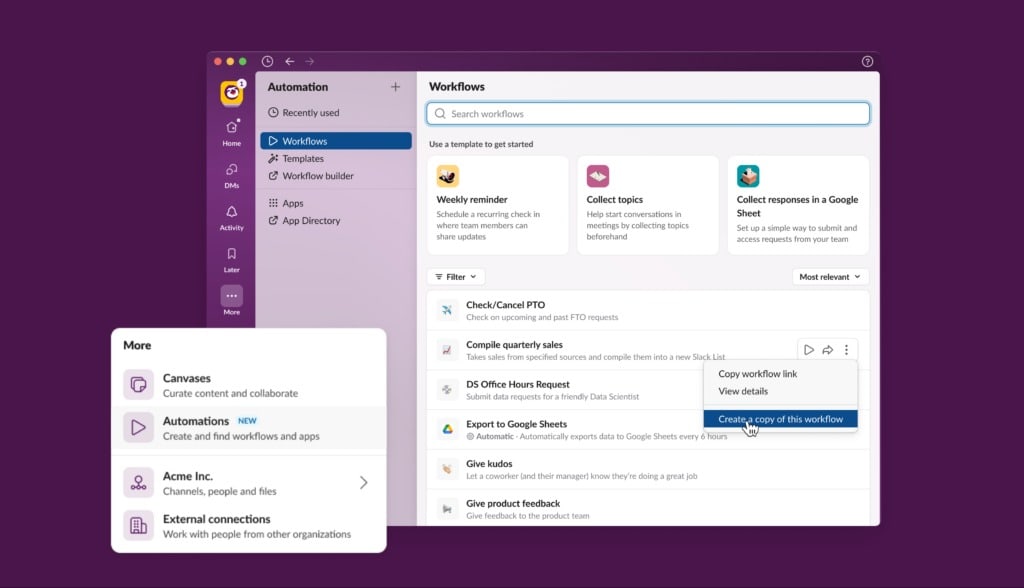 The next feature provided with the Slack AI tool can answer any kind of input provided in the search bar. The tool will provide answers based on the files, channels, and relevant messages helping to quickly check the needed details. Furthermore, the feature can help the users review discussions on a particular topic in the conversation by asking a query.
The advanced tool in collaboration with Salesforce will even provide the relevant link for the summarized information from the topic discussed. On the other hand, Slack has started making plans to test the lists feature this coming winter. The lists feature was already a predominant option on apps like Airtable, Asana, and Slack will join the train with this move.
The lists feature mostly comes in handy to check the progress of the tasks assigned. Users can directly rely on Slack to keep track of their progress without relying on other means. The feature will alert the users if there are any new changes made to the task via notifications on the dedicated threads. Slack has started a waiting list sign-up application for users to jump in and test these new features.