A photographer's and videographer's delight. This is an automatic inflatable photography light that will enrich the quality of your work.
Introducing Sirui Bi-Color Automatic Inflatable Photography Light which is known to be the world's first self-inflating flat light source. High-quality and immensely useful for the users, the photography light is already being much appreciated and used by professionals.
Why Perfect Illumination is Necessary for Videography
The quality of your video is highly dependent on the lighting, and even inexperienced viewers can easily recognize the difference between good and bad lighting. Though they may not be sure why the video looks unappealing, they can sense that something is off, resulting in a cheap or unprofessional look.
Excellent lighting is essential for even a short commercial lasting 15 seconds. No one wants to buy a product that is advertised in a poorly lit setting resembling someone's living room. Therefore, proper lighting is crucial in making a video look polished and professional, regardless of its length or purpose.
Thus, videographers and photographers are quite choosy when it comes to lighting or illumination options. Sirui Bi-Color Automatic Inflatable Photography Light has been designed keeping in mind the needs of the videographers. They have tried to ensure that the light solves all problems that professionals were facing over a long period.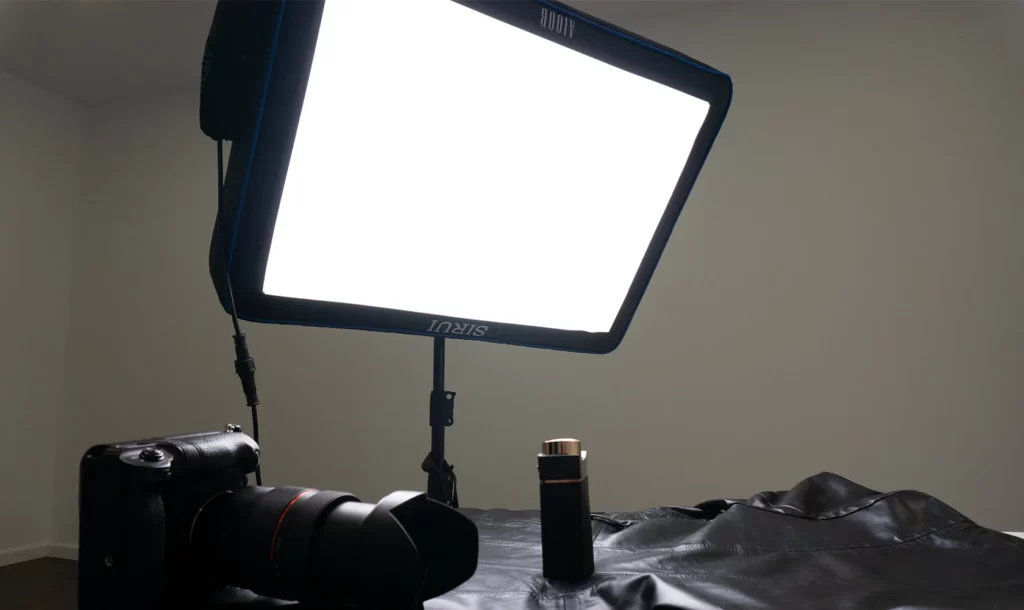 What makes the SIRUI A100B stand out?
1. Top Quality Material
Professionals who choose to invest in the light are assured of its great durability and usefulness. It is made from splash-resistant material, which means that it can resist slight splashes of water during shooting. This is often a concern of the users who are worried about lights getting damaged due to splashes of water.
2. Suitable for Use in Different Scenarios
The SIRUI A100B is truly a revolutionary lighting option that is a wonderful combination of inflatable and fabric lights. It offers a soft illumination that is never too harsh on the subject and provides just the right kind of lighting.
With its self-inflation, smart and sleek design, multiple setup possibilities, and relatively small size, it is an ideal lighting solution for a wide range of scenarios, including cramped spaces, live streaming, interviews, outdoor shoots, portrait photography, product photography, and handheld shooting.
3. Self-Inflation Feature
This is one of its kind flat light source, as it is the first bi-color option that can inflate itself. Professionals are quite thrilled about this unique nature of the light and find it simply great. The user needs to simply switch on the light, and the inflation process begins automatically, stopping once the light is fully inflated. It is designed quite innovatively with hands-free operation and greatly simplifies the setup process.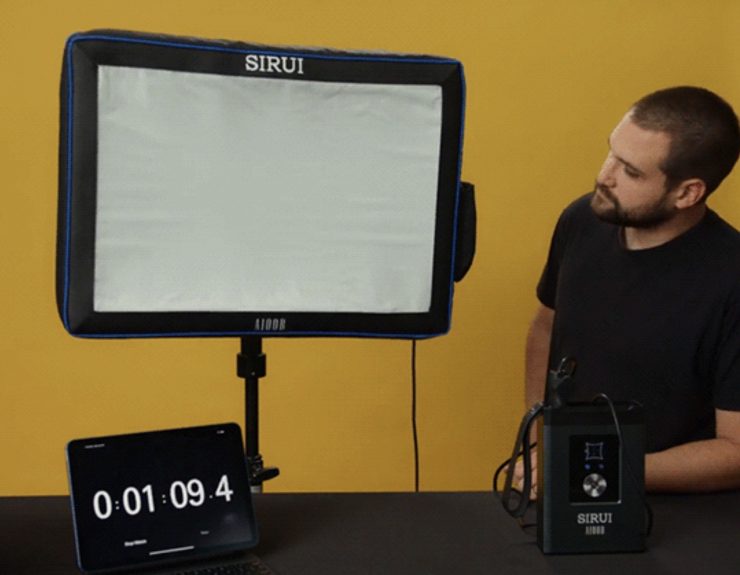 Those who are not aware, need to know that a self-inflation light is a kind of lighting equipment that is designed to ensure that it inflates automatically. It is typically used in videography, photography, or other situations where lighting is required.
Self-inflating lights are often available in an inflatable softbox which expands or inflates to create a larger surface area for soft, diffused lighting. It easily provides a more natural and flattering light which is quite similar to a naturally lighted scenario.
4. Slim Body Light
The light can be used even in areas where space is a problem as it is given a slim body. Its slim body ensures that it can fit into any space quite easily. Its illumination area is quite large which is what actually matters to the photographer.
5. No Unusual Noise
There have been several instances when people complain about lights making annoying noises or sounds. The makers have ensured that there is no noise from the light which means there shall be no distraction for the subject and the photographer as well.
6. Setting up the Light is Easy
A videographer or a photographer doesn't know how the setup area will be or where the light would be fixed when the shooting is outdoors. In such a situation, it becomes necessary to ensure that setup up the light or installing it is easy and possible, no matter where the shooting is taking place. The makers have ensured that the light can be set up either by hanging it, holding it, placing it somewhere, or even through magnetic absorption.