You know the Indian government has made it mandatory for the mobile phone users to link their SIM cards with Aadhaar. Even though many obeyed the government order, there are millions of people who didn't do so.
Reports have come out saying you can't use your SIM card after February 2018 if you don't link it to your Aadhaar card.
Government to Deactivate SIM Cards not Linked to Aadhaar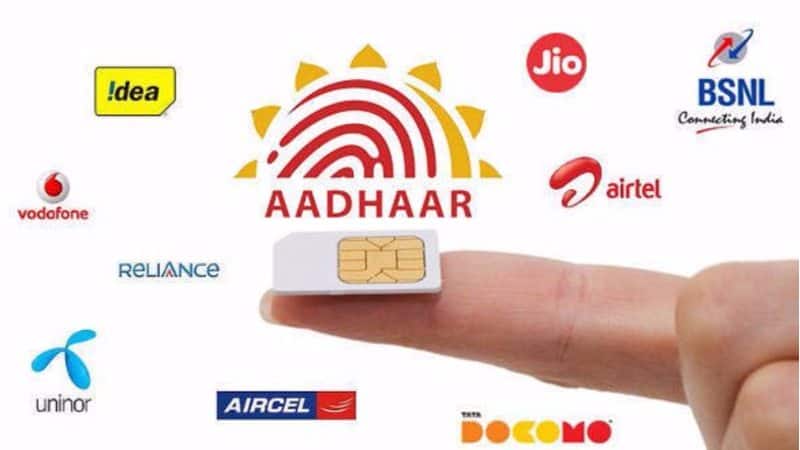 Supreme Court passed orders this year in Lokniti Foundation case to make it mandatory for mobile users to connect their SIM cards to their Aadhaar number. The order also states that the government should complete the procedures within a year from the date of judgment. Provided the fact, all the unlinked SIM cards will go invalid and unusable by 2018 February. Supreme Court took such a broad measure to prevent frauds from getting access to SIM cards without providing proper IDs.
You should know that connecting your SIM card to your Aadhaar number is not a hectic task. First, you have to visit a retailer, who provides this service (not all the mobile outlets have it). Make sure you keep your Aadhaar card and mobile phone with the SIM card, which you need to connect with you. Once you get there, you need to tell them your mobile and Aadhaar number. You will get a verification code on your phone that you should share with the retailer. In order to keep the system secure, you must give your fingerprint as well. Most of the retail outlets charge as low as Rs. 20 to get this done.
You don't have to worry about your fingerprints. The biometric data collected by the retailer doesn't go to the servers of the telecom operator. At the moment you place your finger on the scanner, it reaches UIDAI (Unique Identification Authority of India). Storing the biometric data is a criminal offense under Aadhaar Act 2016.
The government told the Supreme Court in the February itself that it would take a year to setup a system for the verification of already existing prepaid customers. Quoting the same thing, the one year period will end in February next year and the unlinked SIM cards stop working by then.
Also Read: How to link Aadhaar card to bank accounts
Haven't you linked your SIM card to Aadhaar number yet? As stated earlier, it doesn't take you much longer and neither does it cost you a lot. So, approach a mobile retail outlet and get it done as early as possible.