What we think about
SEOpressor
Best WordPress site to optimize your site. This Plugin helps to increase SEO score and to increase organic traffic. In short you can do on page optimization for your articles using this SEOpresser
SEOpressor is one of the leading SEO plugin for WordPress. When Compared to WordPress SEO by Yoast and All in SEO, SEOpressor is best best among them. There is huge competition between these three plugins. Each and every blogger is bit confused in using one of these plugins. I too confused while starting my first blog and i finally used Yoast plugin on my site. Later i have stared many other sites and i tried both All in one SEO and SEOpressor.
Many of my readers asked me which among them is best one. I personally recommend SEOpressor for newbies since it helps for on Page SEO easily. It says in simple manner about our SEO score for a particular post. Even i has capacity to show our SEO mistakes in the article.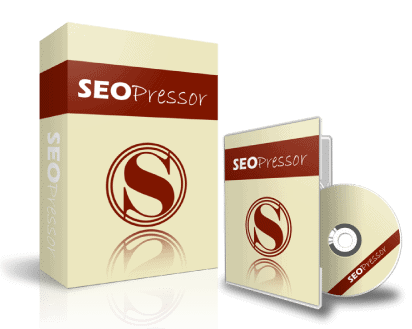 As i have used all those three plugins, i found SEOpressor is best way to optimize our site. Here is honest review on SEOpressor and how it helps me
What is SEOpressor ?
SEOpressor is a WordPress plugin created by Daniel Tan. This plugins helps to rank top on search engines and as a result we can get tons of organic traffic. More traffic leads to More earnings. Simple right ?
Also Read: Top 10 best WordPress Plugins for a newly started site
Is SEOpressor worth every penny ?
Trust me, SEOpressor would surely satisfy you. Each and every penny you spent on SEOpressor is reasonable. It works almost similar to Yoast SEO. But SEOpressor is easy to use and understand. In Yoast SEO, it shows our SEO work with colors but in SEOpressor it can show our work in Digits. It points particularly about SEO errors we have made and force us to correct them. This helps us to Increase SEO score and keyword density.
What Can SEOpressor Do ?
High Lightning the keywords 
After installing SEOpressor you can see a separate option while writing article. It ask you to enter your main keyword in the tab. So, when that keyword is repeated in the article, SEOpressor change them automatically to blod, italic, and underlining. SEOpressor do this change only on certain locations of article. This is a major factor to rank top on search engines.
Alt Tag for Images 
It automatically add "Alt" tag to images in your article. This helps to rank better in Image search too. Everyone forgot to add Alt tags. If you are using it you can blindly leave this Tag since SEOpressor add them automatically
Heading Tags
SEOpressor analyze whether your keyword is present Heading Tags like H1, H2 and H3. If keyword is not present is those tags, It force us to add them in heading Tags. So that you can increase SEO score
Keyword Density
It calculate keyword density in the article and display it on top of SEOpressor. It calculates keyword density accurately. SEOpressor is coded in such a way that, it gives main priority to keyword density. It is major factor for ranking awesome on search engines
What is SEO score in SEOpressor
SEO score is nothing but your on page SEO value of your article. SEOpressor calculates this after checking All above mentioned options. I recommended to score more than 93%. Keyword density plays major role in SEO score.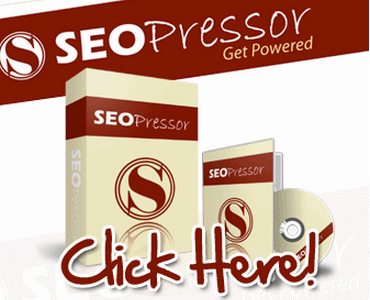 SEOpressor Pros
Easy to install and use
Life time access to updates and Multi Site license is is available
Cheaper in price
Saves lot of time or work
Easy way to rank top on search engines and drive tons of organic traffic
More than 15 millions users are using this plugin. A good sign to trust SEOpressor
SEOpressor Cons
As other plugins, this plugin helps to optimize our article with a keyword selected by us. It can't find some high ranking keyword for our article. We have to select a keyword manually.
How much it costs ?
As i said earlier, it was a premium plugin and we have to pay some $ for them. To our goodness it costs not more than S47
If you are going to use SEOpresser only on single site, you can buy SEOpressor Single Site License  Here
If you want to use it on unlimited sites and domains, you can buy SEOpresser UNLIMITED 

Here
My Final Words about SEOpressor
No doubt to used this premium SEOpressor plugin. i have personally used this plugin and experienced great results on my sites in little time
Consider Sharing your views and commenting about your experience on SEOpressor 
Know more about SEOpressor and Download it now
What we think about
SEOpressor