Truecaller, the most popular caller ID app is trying hard to help users eliminate spam calls. And, they want to widen the uses of the app.
The latest update brings two big features to the app, the significant one being the ability to send and receive money to your contacts all over in India.
Truecaller's New Update Brings Money Sending Capabilities and Google Duo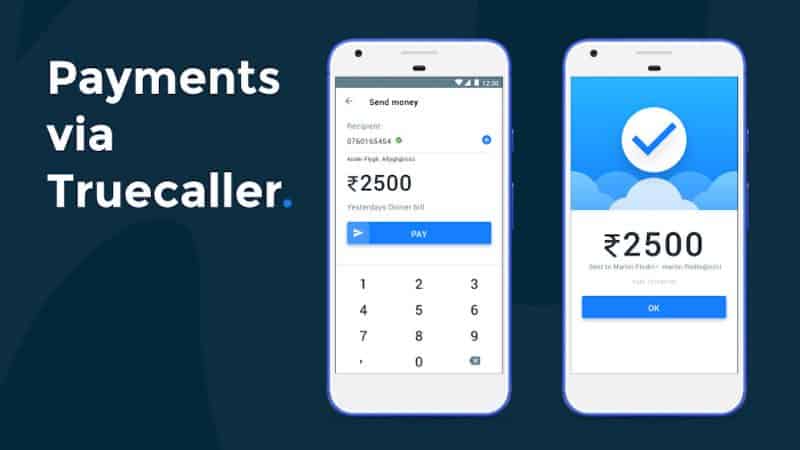 Truecaller has managed to get a broad user base of over 150 million users in India. Being the third most used app in the country, it wants to try something innovative here.
The Swedish company announced yesterday at a press event that they are collaborating with ICICI Bank to bring peer-to-peer money sending facility for the users in India. They have named the new service as Truecaller Pay. It will work on the foundation the Government laid a few months back, called UPI (Unified Payment Interface).
If you have a UPI ID, you won't take much time to get the hang of the payment process. In case you don't have one, the app allows you to get one directly from its interface. Once you have it, sending the money takes a single step of entering the mobile number or the UPI ID of the recipient.
Indians have about a dozen reputable money sending apps available on the stores now. Still, Truecaller believes that they can reduce the juggling between apps for its 150 million users.
Truecaller Pay, once it goes live, will have two-factor-authentication, as per RBI guidelines. And, most probably, you can recharge both your prepaid and postpaid numbers with it as well. Anyone in India can use this service no matter they are ICICI customers or not.
The next big change to the Truecaller app is the Google Duo Integration. Android and iOS users will see a new tab for Duo along with Call and SMS on the app after the update. You can use it to make a video call to anyone in your contact list directly from Truecaller. Given that Duo hasn't gained much attention, the new collaboration may help Google widen its the popularity horizon.
Also Read: List of online store where you can pay using PayTM
According to official statistics, more than 60% of cell phone users in India still haven't got a smartphone. That's why Truecaller has teamed up with Airtel to come up with a caller ID service for feature phones. The non-data feature phone users on Airtel will be able to get a flash message with the caller information once they receive a call. The feature will roll out in April.
With that, Truecaller has gone further from being only a caller ID app. Let's wait to see what it has got in stores for us again.