How many times did you wish for a method to send money via Gmail? When we get an email demanding a payment, the convenient way is sending it back to them through the same platform.
Do you think it is impossible? Yes, Google has just announced the new feature that lets us send and receive money via Gmail app for Android. (FYI, the same feature has been there on the web version since long).
Gmail App for Android Turns out to be a Payment Hub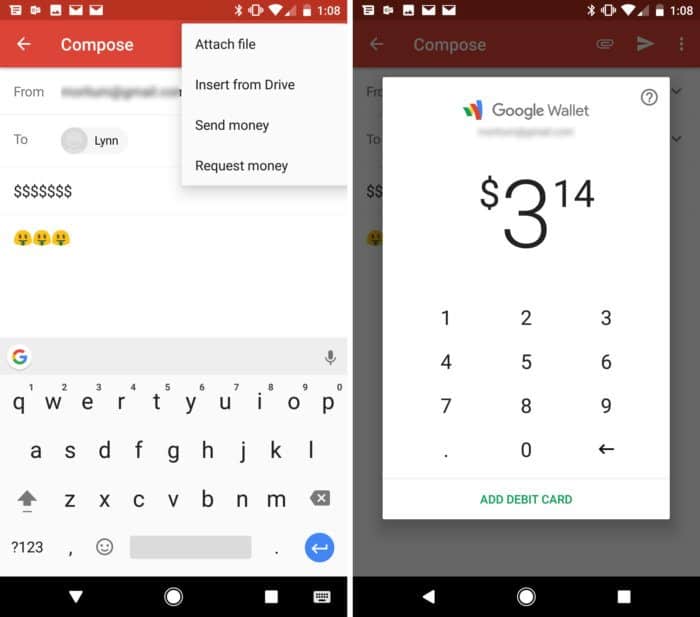 Earlier when you got a mail about sending a payment, you should have switch between Gmail and a third-party payment app to gather the details and send money.
But with the latest update, Google has made it much easier. You can now send and receive money as an attachment.
Before you update the app to the latest version and start digging for the money sending option, let me make it clear. The new feature is now available only in the US. And, the VPN trick may not come to your rescue outside the US as well.
Once you update the Gmail app, you can start sending money. Nonetheless, you must be using Google Wallet to make this process viable. All the transactions will be processed through Google's Wallet platform.
In order to send money, you have to tap the Compose button given on the bottom-right portion of the interface. Then, select the paperclip (attach) button. There, you will have two options; Send Money and Request Money. After choosing one, you get options to select the amount, payment source, and a memo. Finally, you can hit the Send button.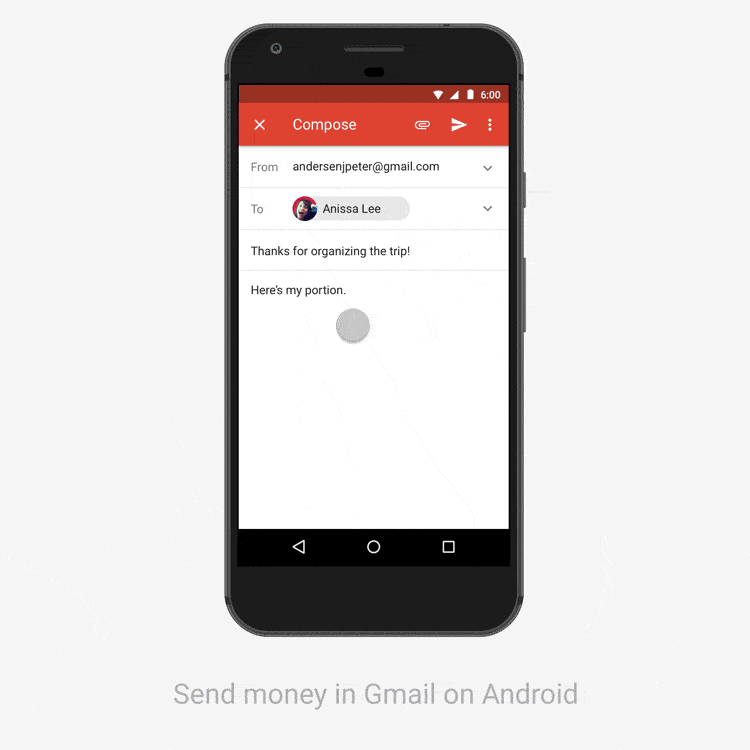 The receiver doesn't necessarily need Google Wallet. He/she can set the payment received via Gmail to go directly into his/her bank account, according to the official blog post.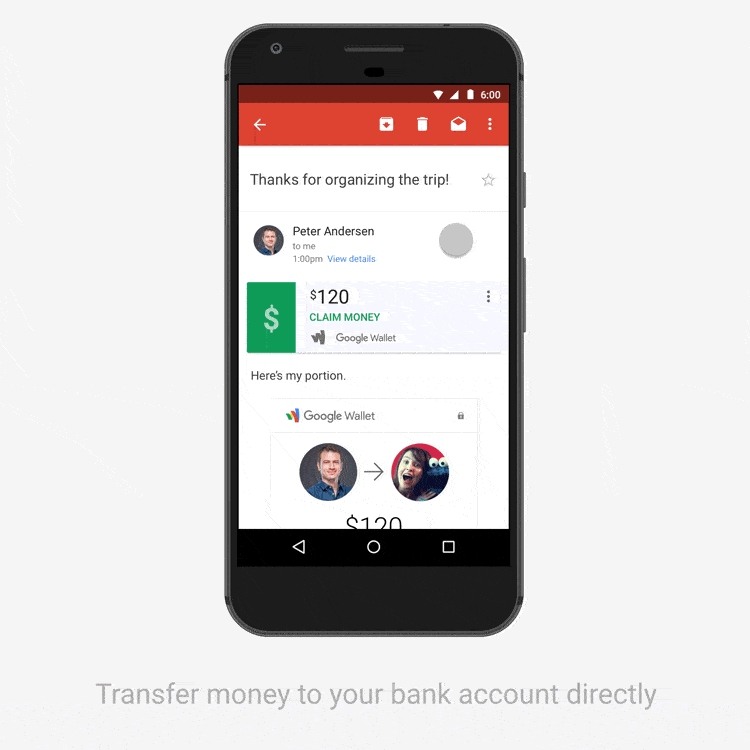 As of now, the feature is only available for Android devices inside the US. We haven't got any official confirmation about when it comes to iOS.
The best thing about Gmail, being a payment hub is we won't have to pay any transaction charges. Both sending and receiving money comes in for free.
Obviously, Gmail is not the only way to send money to your friends. You can add a credit/ debit card on Facebook Messenger as well, to pay your friends.
Until yesterday, Gmail and Messenger didn't directly give competition to each other. Now the scene changes as the new feature getting integrated to Gmail.