Storage devices are an essential tool in any PC user arsenal. With file sizes increasing day by day we all need a huge amount of storage capacity to store and share our large content. With every modern AAA video game title exceeding download sizes of 50GB, high-quality songs, ultra-high pixel density images, 4K, and even 8K videos, all our media files have increased in size directly proportional to their increase in quality. And we need a reliable, robust and large capacity hard drives to store all our files.
Seagate Barracuda 8TB 3.5-inch Internal Hard Drive will take care of all your storage needs that you can imagine. 8TB is a lot of storage for any user be it general or hardcore. And if you are someone that requires more storage you can easily buy multiple hard drives for all your uses.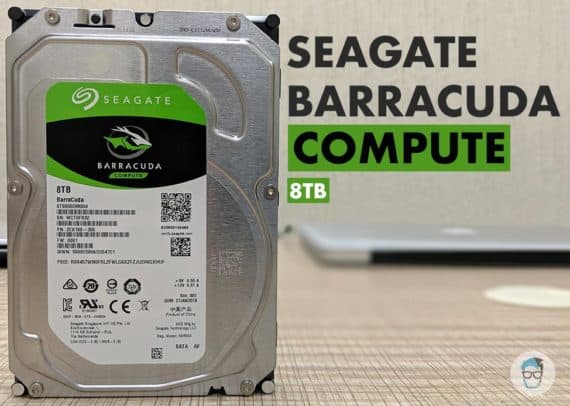 The Seagate Barracuda provides an 8TB of storage and is highly affordable. The $/GB ratio is phenomenal for this drive and you will get every penny you spend used appropriately. The drive is highly versatile and can be used for general school purposes, important business files and overall general media files that we all have.
Specifications
Seagate Barracuda hard drive comes with a large storage capacity of 8TB. The spindle speed is only 5400 RPM which is considerably slow speed for external hard drives with this amount of storage and price. The Seagate drive outshines its competition with its Intel Optane memory technology to deliver faster speeds. It features Seagate's own hardware-based data security and has the option for an Instant Secure Erase which allows you to safely empty the contents of your hard drive.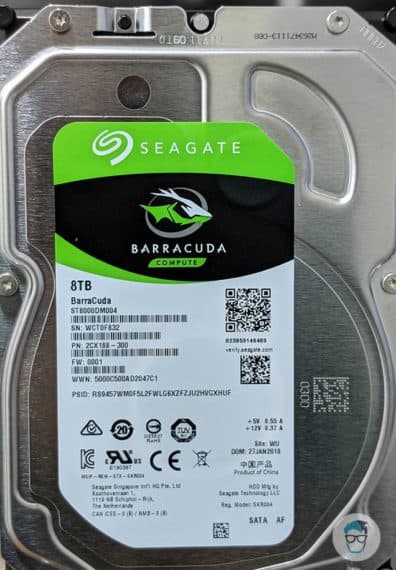 The hard disk comes with SATA 6Gb/s interface and multi-tier caching technology with 256MB of cache. This helps you to load applications and files very quickly. The 8TB hard disk from Seagate doesn't shy away from opting different technical aspects to make up for its slow 5400 RPM design.
Dimensions and Design
The Seagate Barracuda drive doesn't have any special design feature which is obvious considering it's an internal hard drive that won't see the sun for a long time after it gets installed. Even for an internal hard disk, the dimensions are small and appropriate for any cabinet size.
The dimensions of the 8TB internal hard disk are 146.99 x 101.85 x 26.11 mm. It comes with a form factor of 3.5″. The hard disk is quite versatile and supports every different kind of cabinet sizes, from mini ATX to full tower cabinets.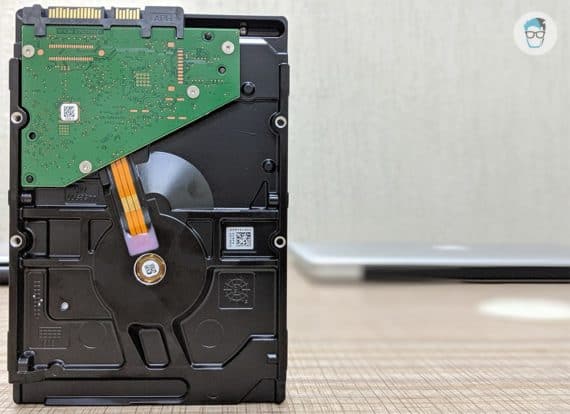 Performance
Even though the Seagate Barracuda internal hard disk has a rotation speed of only 5400 which is on the low spectrum of hard drive speeds, it has other features embedded in it which make up for it. It has a data transfer rate of 190 megabytes per second (190MB/s) and load/unload cycle rate of 300,000. Those are very good speeds considering the rotation speed of the hard disk.
The Barracuda drive also uses Intel's Optane memory technology and a multi-tier cache system to deliver faster loading speeds. This will help you to load your games faster from memory and open all your applications under a very small amount of time.
The drive also maintains a relatively lower temperature. With heavy use, the drive reaches a maximum temperature of about 60°C. The non-operating temperature can go down to -40°C depending on the weather and the place that you live in.
The Seagate internal drive has a 0.02175 $/GB cost to storage ratio. This is an extremely affordable ratio and it's one of the lowest you can get in the market and also have a product from a trusted brand. This drive effectively offers you 1 gigabyte of storage for just under 0.022$.
Conclusion
Seagate Barracuda 8TB 3.5-inch Internal Hard Drive is a very versatile internal storage option for all your desktop needs. It comes with a comfortable compatible size and can fit in all cases so you don't have to worry about its dimensions. The 8 terabytes of storage are enough for every general-purpose user. It might even be over the top for most of the people out there.
It's the perfect drive to store all your projects, video games, media files securely without any hassle. You can trust the product and its life from the brand that provides it. The slow rotation speeds can be neglected when you take into account the extremely cost-effective $/GB ratio that this drive provides. It's very cheap and provides very large storage. The speed is also compensated by Intel's Optane memory technology and the drive's inbuilt cache.
Pros:
Very large storage capacity
Comes with Intel's Optane technology for faster transfer rates
Has Seagate's own encryption tools for better security
Extremely affordable
Cons:
The transfer rate and rotational speed might be slower for some users
The temperature can go up if you live in an area with hotter temperatures