Planning to buy an SSD for your desktop or laptop to enhance the performance and speed? Confused about the performance of the trending Seagate Barracuda 510 NVMe SSD? Fortunately, you are in the right place.
Here is the quick honest review of Seagate Barracuda 510 NVMe 512 GB SSD along with its features, pros, and cons.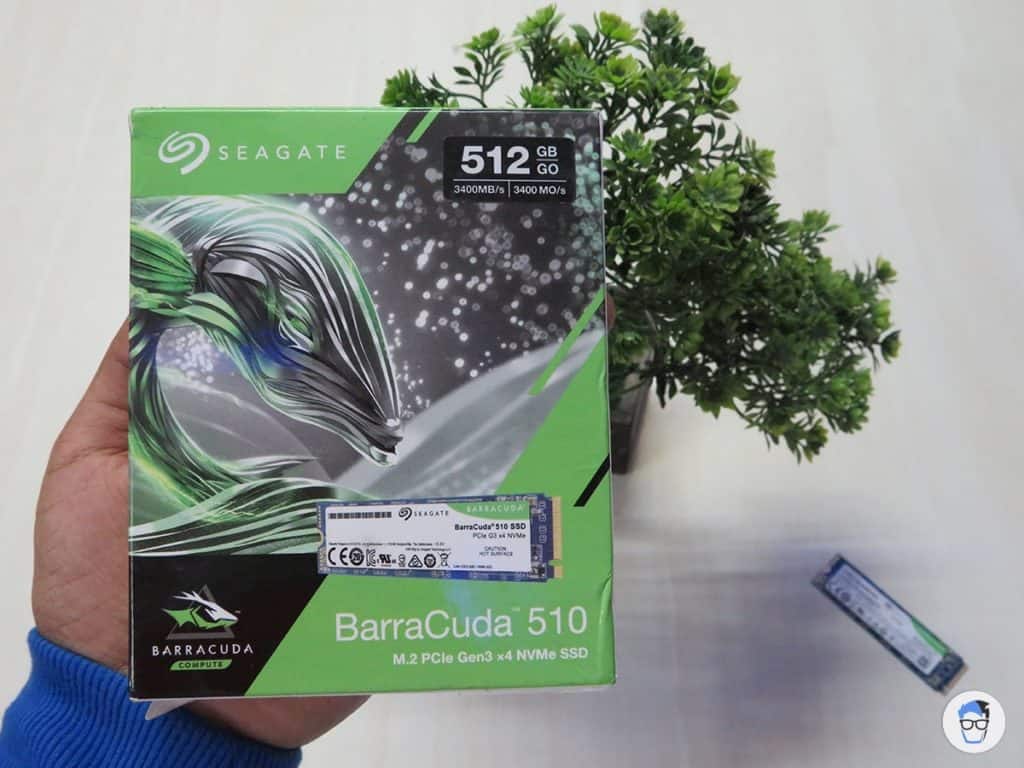 Why SSD and Why Not HDD?
Before diving into the review, let's see why do need an SSD in the first place. If you want to enhance the speed and performance of your PC, then you obviously need an SSD. They give faster speed in loading files, programs, and transfers data with better speed and are much durable as compare to HDD.
Though SSD's are quite expensive, it enhances the speed of PC and performance of running programs. SSD takes the overall performance of the PC or gaming station to the entirely next level. SSD's use less energy and keeps your computer cool even after using of longtime.
Buy Seagate Barracuda 510 NVMe SSD
Seagate Barracuda 510 NVMe SSD Review
There are uncountable SSD's available in the market with distinct features and capacities. One of the leading SSDs currently in the market is from Seagate and the Seagate Barracuda 510 512GB SSD comes with all the mandatory features you need in a Solid State Drive.
Be it your laptop, PC or a gaming station Seagate Barracuda SSD boosts the performance and the speed while loading applications, games, and transferring files to other devices. It gives the ultra-fast speed, which is six times faster than SATA SSD.
Do not worry if you have a mini or an ultra-thin laptop or a PC with single-sided M.2 internal SDD, this drive is exceptionally versatile and an ideal storage solution for slim and compact devices.
To check the health of the drive, you can use the SeaTools SSD and monitor your SSD. SeaTools SSD is the free software from Seagate which effortlessly installs in your system and is extremely safe and secure. It helps to analyze and test the health, maintain the drive, and monitor the overall performance of the drive.
This SSD enhances and increases the battery life of the PC by using less energy for the operations. It gives you the power to multitask with the highest and fastest 3400/2180 MB/s write/ read speeds. It has the capacity of up to 512 GB to store all your data.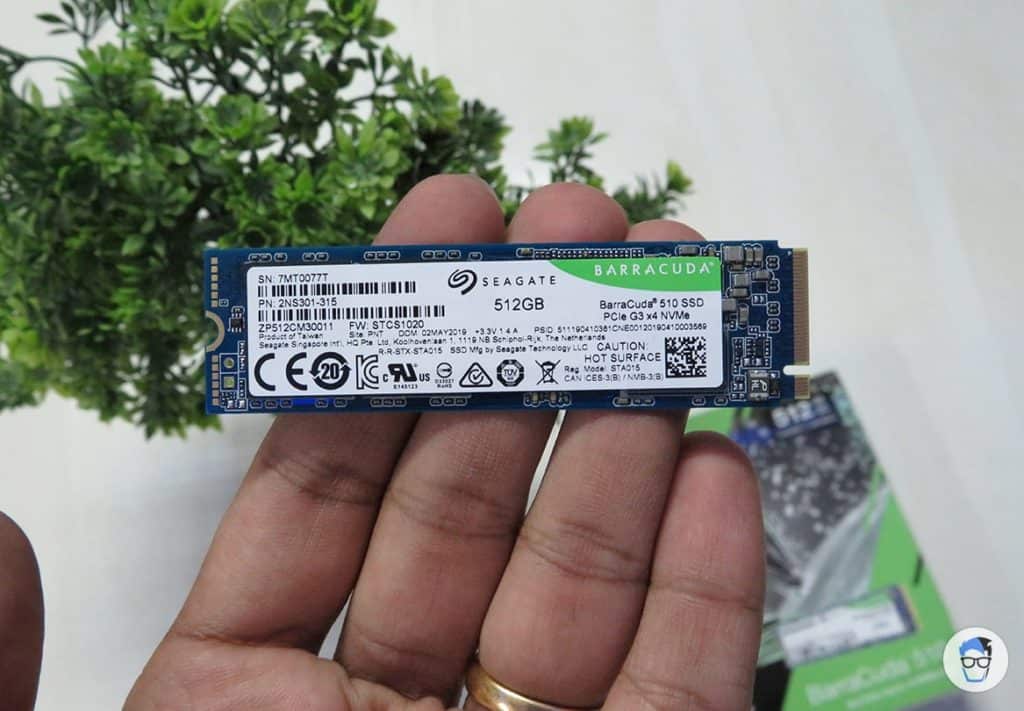 BarraCuda 510 SSD has out of the box feature to help you keep all your sensitive data more secure and safe. It's TCG Opal, and TCG Pyrite security options allow you to save all your data safely without any second thought.
It has leverage 1.8M hours MTBF, warranty of 5 years, up to 640 written terabytes. So you do not need to stress about the performance of your new SSD and its durability. This SSD consumes less energy and improves the battery life and performance of the laptop. It is very light in weight that is just 0.243 ounces with 512 flash memory size.
The installation of Seagate BarraCuda SSD is effortless due to its dynamic Versatility. Along with the SSD, Seagate gives a Rescue Data Recovery Services plan after purchasing the drive, which gives you access to the expert team of data recovery if unfortunately, you lose any data.
Features:
6X faster speed than SATA SSD
Dynamic versatility for ultra-thin laptops
1.8 Hours MTBF and up to 640 total terabytes written
Fast read/ write speed up to 3400/2180 MB/s
512GB capacity
M.2 2280 form factor
TCG Opal and TCG pyrite security option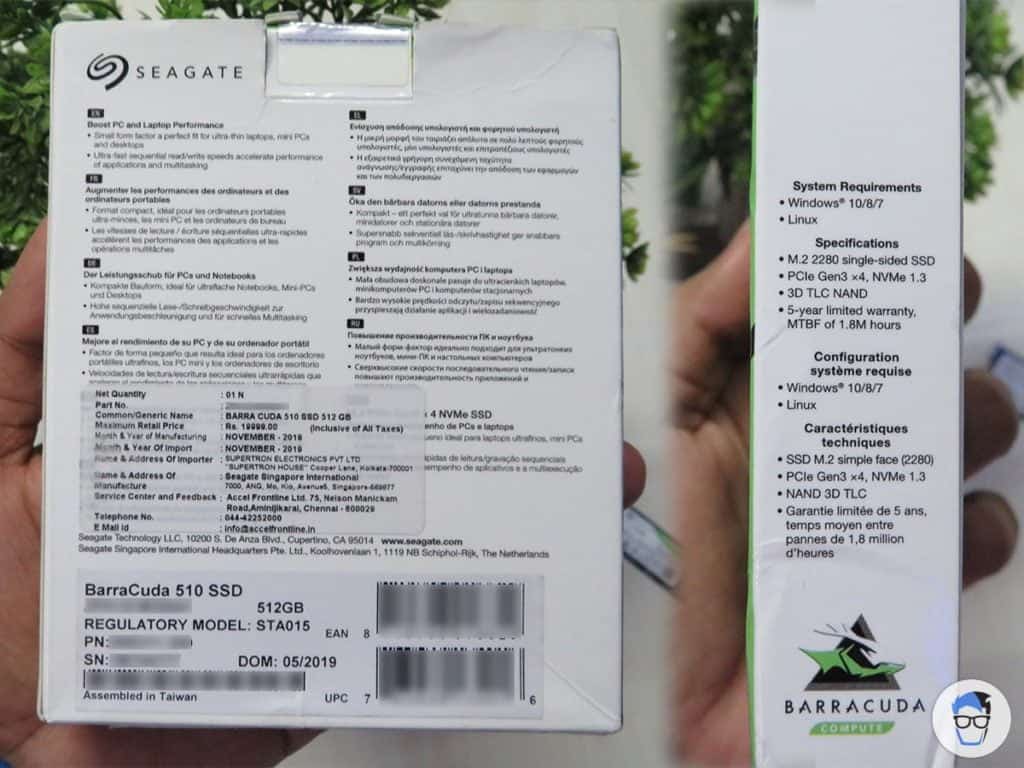 Conclusion
Using an SSD over HDD has always proved to be a better and smart choice. Though SDD's are quite expensive and have less storage space. They give an ultra power and capability to help your laptop perform exceptionally well as compare to HDDs. SSD's are the dose for your laptops to extend their lifespan and durability.
You can multitask with your devices or game like a pro with the fastest speed and highest performance with the help of SSDs. Seagate Barracuda 510 SSD is an excellent and affordable option to buy. Stop thinking and upgrade now!
Pros
Very affordable
Extremely versatile and fits well in thin laptops too
Easy to install
Good performance
Less energy use and extend battery life
5 years warranty
Additional Rescue Data Recovery Service plan
SeaTools SSD
Cons
Not so great read and write speed