We all need a large storage portable external hard drive nowadays to store all our important files, software, movies, songs, games, multimedia files, and to create backups. With storage devices ramping up in sizes, be it your mobile device or your own computer, it's quite necessary to buy premium storage with a huge capacity so that you never run out of space.
Seagate Backup Plus Portable external hard drive is one such storage device with a capacity of 4 TB that can handle all your needs. The Seagate portable external drive is quite cost effective and best for general purpose uses.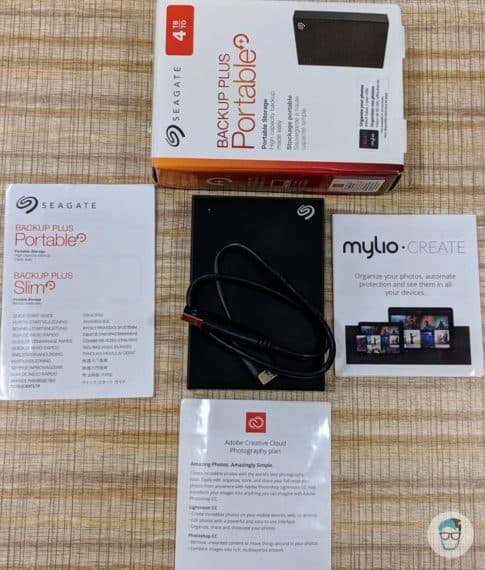 It doesn't matter if you have a job and want to backup official files or you are a college student who wants to store all media and project files at one place. This affordable drive is the answer. At a price tag of just $110, this hard drive is a lot cheaper than it's alternatives and provide one of the cheapest $/GB ratios.
Specifications
The Seagate backup plus external hard drive comes with a capacity of 4 TB. It has a USB 3.0 port for faster transfer rates which is also backward compatible with USB 2.0 which is considerably slower.
The drive runs at a hard disk rotational speed of just 5400 RPM which is quite low by today's standards. It offers plug and play functionality and you don't need an external power supply to run it. The drive supports compatibility with both Mac and Windows and you can use it in both systems without having to reformat it by installing the NTFS driver for your Mac. It also comes with 2 Months Free Adobe Creative Cloud Photography Plan out of the box.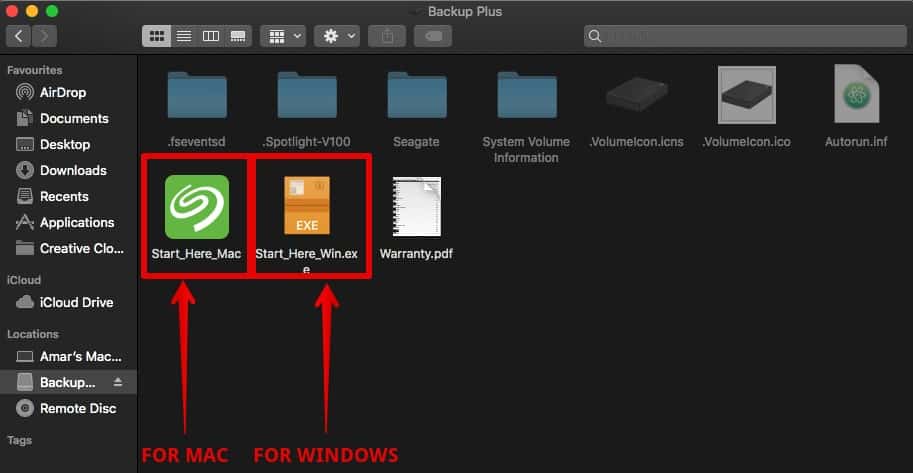 The hard disk comes with a Seagate Dashboard software that provides backup options so that you can easily backup your data from local computers, cloud servers, mobile devices and also your social media accounts. The Dashboard software is extremely powerful and provides additional functionality such as scheduled backups at specific times or on-demand backup with its easy to use one-click functionality.
Dimensions and Design
The external hard disk comes with a slick black color with a small Seagate logo at the top. It features a 2.5-inch portable drive and has an overall dimension of 7.8 x 2.05 x 11.45 cm. The hard disk is very light in weight and weighs around 245 grams.
It can easily fit into the small pockets of your backpack and won't require much space, hence the probability in the name. There's a single USB port at the top and a small white LED light to notify when the hard disk is plugged into an external source. The LED light is barely visible under room light conditions and the overall design doesn't grab much attention but does the job of being subtle yet powerful.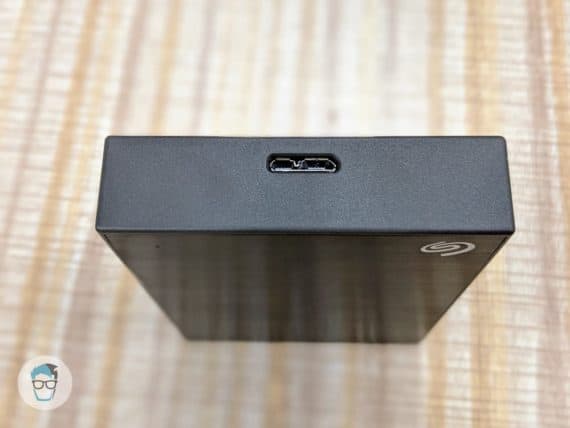 Performance
The Seagate 4 TB Backup Plus doesn't prove much in the performance department. The focus in this drive is to get the maximum storage capacity at the lowest price possible. And the cost cutting is evident in the performance department.
The drive gives a peak write speed of around 130 Mbps and the highest read speed that we could get was around 134.2 Mbps. The drive also gets warm after prolonged uses. The Seagate portable drive has a 0.027$/GB cost to storage ratio. This means that you will spend about 0.027$ for every 1 GB that you get. The cost is extremely low considering the price of other hard disks of the same size currently in the market.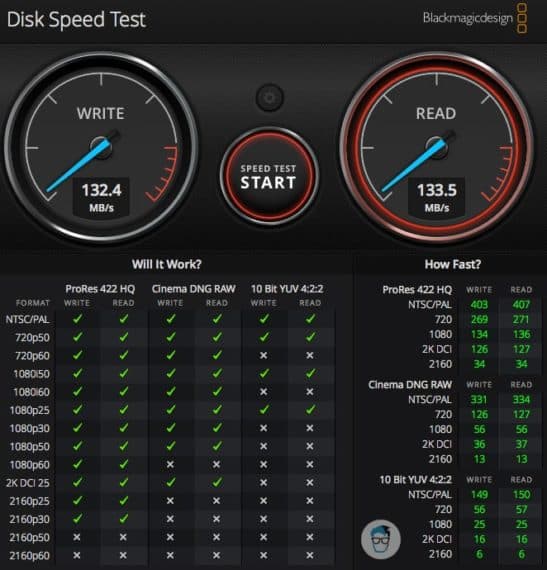 Conclusion
Seagate 4 TB Backup Plus Portable External Hard Drive is a perfect drive to back up all your personal files safely. It has average read and write speeds but provides excellent cost to GB ratio. It is one of the cheapest drives out in the market right now. The overall design is subtle and the drive is highly portable and can easily fit anywhere in your backpack.
It's a perfect buy for general computer users. You can install Seagate's own mobile backup app on your Android or Apple device which helps you backup all the multimedia files that you have on your phone to your external drive.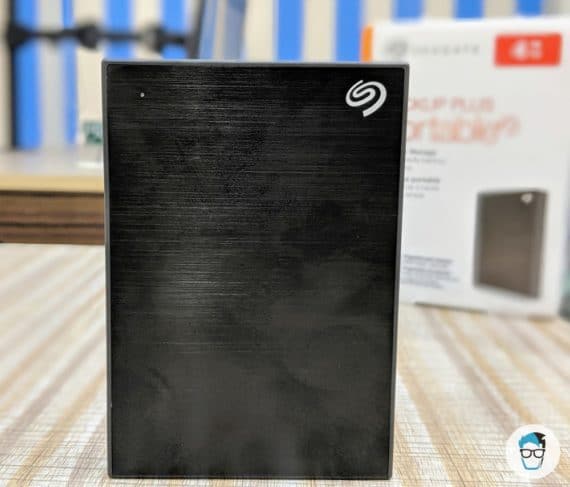 Pros: 
A very affordable and cheaper option than other devices in the market.
Highly portable and can fit into the smallest of pockets.
Comes with backup utility software from the manufacturer.
Compatible with both Windows and macOS.
Cons:
The top face is a fingerprint magnet.
The drive runs hot for prolonged uses.