We know that Samsung develops various other electronic products and not just smartphones. These products include TVs, Fridges and other household electronics. Moreover, Samsung also manufactures Exynos chips which are fitted on their devices. Samsung's latest addition to this Exynos SoCs is the Exynos 7904. This chipset is the latest entry into the Exynos 7 series chips from Samsung. The Exynos 7904 is an upper mid-range processor from the company
Exynos 7904: the Qualcomm Snapdragon 660 SoC competitor from Samsung?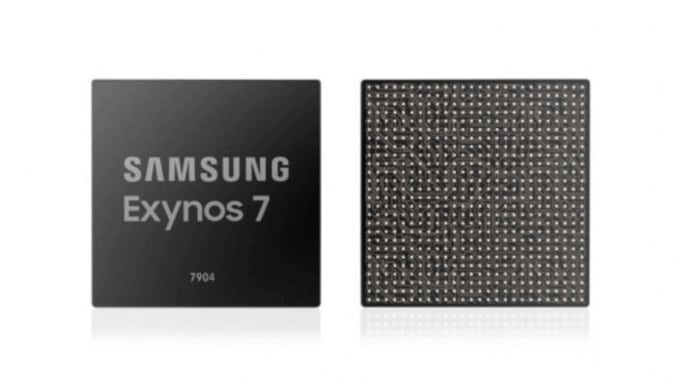 Note that Samsung does not power each and every one of their smartphones with Exynos chips. Rather, Samsung sells their flagship devices globally with Qualcomm chips only. With the help of a patent, Qualcomm has blocked the company from selling Exynos-powered smartphones due to their competition with Qualcomm chips.
Having said that, Samsung has unveiled their Exynos 7904 SoC officially. We expect this processor to give competition to the Snapdragon 660 SoC from Qualcomm.
Now, let's talk about the performance which is promised from the Exynos 7904 SoC. According to Samsung, Exynos 7904 SoC should bring high-end features to the midrange smartphones. Samsung might debut this SoC in India with the launch of Galaxy M series which is slated to launch on January 28.
Exynos 7904 Supported Specifications
Samsung Exynos 7904 is an 8-core chipset and is based on a 14nm architecture. Exynos 7904 comes with two high-performance Cortex-A73 cores clocked at 1.8GHz  along with six cores of 1.6GHz Cortex-A53 core for power efficiency. It supports Cat. 12 LTE modem with downlink speeds of up to 600Mbps.
The Exynos 7904 SoC supports triple cameras or a single camera of up to 32MP. Exynos 7904 supports Ultra Wide shots and panoramas for its third camera. This chipset supports smartphones with a resolution of Full HD+ or less. On the video processing front, Exynos 7904 supports 1080p video recording at 120 frames per second or 4K recording at 30fps.
As for storage, Exynos 7904 supports LPDDR4X RAM and EMMC5.1 Based Storage. But there is no mention of UFS 2.1 support for this processor which is a minor letdown
Apart from the Galaxy M series from Samsung, we expect this chipset to be powering the Galaxy J series smartphones too. On the other hand, Galaxy S series and Galaxy Note series smartphones will be powered by the Exynos 9 series chip from Samsung in India.
For the global audience, these flagships should be powered by the latest Qualcomm Snapdragon 855 SoC. We also know that the mass production of Exynos 7904 has been started by Samsung. It indicates that Exynos 7904-powered smartphones will make an entry in the country very soon.