Samsung India has launched a new smartphone, Galaxy C9 Pro. You may think it as a budget device. But sadly, it's not!
The smartphone was first launched in China about three months ago, back in October last year. The South Korean tech titan announced the launch in an event held on Tuesday in Bhubaneswar.
In this article, we are going to have a look at the specifications, release date and availability of the device.
Samsung Galaxy C9 Pro; Specs, Release Date and Availability Info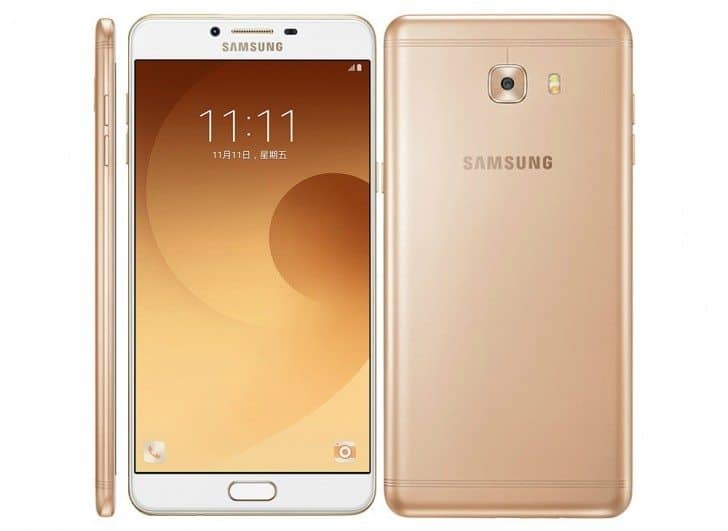 The new smartphone from Samsung is not really a phone; it is a phablet. Their company executive even stated in the event that Indian users prefer large screens over compact ones.
The six-inch full HD display is an AMOLED screen. So, you can expect vibrant colors. The happy news is Samsung India provides free one-time screen replacement over a period of one year. Means you will not have to worry about accidental breakage of your screen in the first year.
The design of the device is not much different than any other Samsung phone. You can buy it in two different colors; gold and black.
Galaxy C9 Pro is Samsung's first smartphone with a 6 GB RAM. Yeah, you heard it right! The company is all set to compete with OnePlus 3 and 3T regarding memory. But it can't catch up in terms of the performance, though.
Samsung didn't choose a superior chipset even if they made us say 'wow' for the memory capacity. The Samsung Galaxy C9 Pro contains a Snapdragon 653 processor inside. The octa-core processor has four cores clocked at 1.95 GHz and the rest four at 1.4 GHz.
Also Read:- Samsung Galaxy S8 may be the first smartphone to come with Bluetooth v5
The device supports dual SIM (4G Nano+ 4G Nano) facility. You don't have anything to be excited about the OS because it runs on Android 6.0 Marshmallow, not Nougat.
When it comes to the camera, the front and back have a 16 MP sensor. It seems pretty good on the paper with f/1.9 aperture and features like dual LED flash.
Unlike OnePlus 3, C9 Pro comes with SD card support up to 256 GB apart from 64 GB of internal storage. So, you will never run out of storage.
You can find the fingerprint sensor on the Samsung trademark- physical home button. The smartphone also includes NFC support and USB Type-C port as well.
Even though the 4000 mAh battery seems good on paper, we are not sure about the backup, given that it has a 6 inch full HD display.
They will launch the device on January 27. You can first buy it from online stores. By February, it will become available in retail stores as well.
The price?? 36,900 INR! Yeah, it is true!