No matter how many smartphones come out each year, people always wait for Samsung Galaxy S series. The company has released the all-new S9 and S9+ in its Unpacked event in Barcelona ahead of Mobile World Congress.
The unexpected Note 7 fiasco has made a deep dent in the company reputation. And, they are trying hard to mend it with the latest offerings. The Note 8 and S8 series devices had already done the healing in last year.
Samsung Galaxy S9 and S9+ Went Official
As per the tradition, the company has unveiled two devices dubbed as Galaxy S9 and S9+. Of course, the latter one carries a few extended specifications.
When it comes to the design, the S9 sports a 5.8-inch screen whereas the S9+ features a 6.2-inch display with the signature edge-to-edge design. It seems like Samsung has made intentional efforts to make the design similar to the last generation. The main difference you can spot is the placement of the fingerprint scanner. Last year, it got an awkward position beside the camera.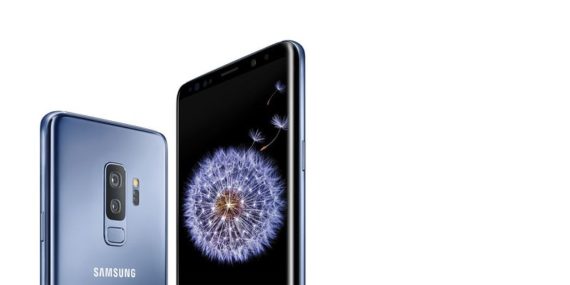 As we dig deep into the specifications, the S9 comes with 4 GB RAM with storage options of 64 GB, 128 GB, and 256 GB. In case you feel the internal memory is too low, you can expand it up to 400 GB. On the other hand, S9+ has 6 GB of RAM with the same storage variants.
Not to mention, both the variants pack the brand-new Qualcomm Snapdragon 845 chipset under the hood. Samsung has integrated Dolby Atmos-powered speakers and AR Emoji (to fight with iPhone X's Animoji) features into their new devices.
The area Samsung created a huge hype about the new devices is the camera. The highlight of them is the variable aperture, which offers superior performance in low lighting conditions. The aperture plate on both the phones slides in place whenever needed. In case you want to have a dual camera setup on your smartphone, only the S9+ serves the purpose. Moreover, the flagships can shoot ultra-slow motion videos at 960 frames per second. The primary rear sensor is 12 MP and the front is 8 MP.
Another major aspect you notice is the retainment of the 3.5-mm headphone jack. And, the new devices also have a dual speaker setup (tuned by AKG Acoustics), which Samsung says will produce 1.4 times louder sound.
You can't buy the Snapdragon variant in India as the company will only bring Exynos 9810 here. The smartphones run on Android 8.0 Oreo and have IP68 water and dust protection.
The pricing starts at $719.99 for the S9 (3000 mAh battery) and $839.99 for the S9+ (3500 mAh battery) in the US. If you are from there, you can also buy the devices under different financial schemes as well.