With only one month left for the official launch of Galaxy S8, tech world goes crazy over the rumors and speculations. Last week, we heard that Samsung shifted the fingerprint scanner to a weird position on the back.
Now, the latest report reveals the South Korean tech titan will include a facial recognition feature on their latest flagship. Though it's early to finalize the news, let's have a look at it.
Samsung may Include Facial Recognition Feature on the Upcoming Galaxy S8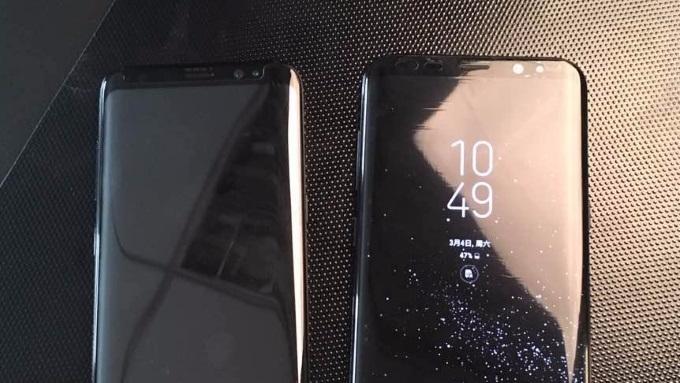 Not many are happy about Samsung shifting the fingerprint scanner. The recent report suggests that they got a reason to do it.
By shifting the fingerprint scanner to the back and incorporating facial recognition, they want people to use the latter more often than the former.
We witnessed an embarrassing incident ever in the history of Samsung last year. The much-celebrated Note 7 blew up, making a dark dent on the company's reputation.
Users didn't get enough time to get hang of the new features of Note 7 as Samsung had to recall all the units to avoid more blasting news getting spread.
Note 7 had an iris scanner built on to it. Unlike fingerprint scanner, users don't have to do anything physically to unlock the device using it. So, we anticipated the same feature on the upcoming Galaxy S8 too.
But that may not be going to happen. The company's inside tests and researches proved the iris scanner took much more time to unlock the device.
In light of the test results, the report says that they will incorporate a facial recognition technology on S8 as a practical unlocking method with maximum ease of access. There is no confirmation about the new feature replaces the iris scanner or come all the way as a new addition.
Also Read:- Samsung May Launch The Galaxy S8 On April 21
Many major platforms published reports on the possibility of facial recognition on iPhone 8. So, the new speculation points to a head-to-head competition between both Samsung and Apple.
Android has an in-built support for facial recognition. All the OEM has to do is integrating necessary sensors and developing a flawless system.
Samsung has to overcome some challenges. For example, the technology must be smart enough to distinguish between a real person and his/her photograph.
We have already reported about the leaked specifications of Galaxy S8. The SD 835 processor, super AMOLED screen, ultra thin bezels and all other features are enough to entice a gadget enthusiast.
As stated in the beginning, it is too early to finalize anything. We have to wait at least until the official announcement on March 29.