Samsung is always known for delivering consistent quality smartphones. Samsung S7 was almost flawless, but here is always a scope for improvement. Samsung S7 offered everything the mobile lovers hoped for. But, Samsung is soon going to launch the advanced and improved version of S7 which is Samsung S8. With the latest technology, Samsung Galaxy S8 will surely be one of the most powerful, trendy and accomplished smartphones in the market. With 6 GB of RAM, latest android version of 7.0 Nougat, enormous battery life, and supercharged processor, this masterpiece by Samsung is gaining a lot of popularity.
Also Read: Nokia 6 Android Smartphone Announced with 4 GB RAM
Samsung Galaxy S8 preview
Samsung galaxy S8 comes with a latest 4k screen and its protection by corning Gorilla glass 5. This smartphone comes with the same resolution as the Samsung S7 but has the latest Qualcomm Snapdragon 830 processor. The non-removable battery with more than 3000 MAH will ensure that you work without any disturbance. With a large internal storage, a mini projector and 8 MP front camera; you can download big games and take some wonderful selfies. Samsung galaxy S8 can also offer 256 GB internal storage at some markets. Another great feature is the new optical fingerprint scanner. Also, you will be able to choose between two different screen sizes. There is another huge advantage which can make Samsung galaxy S8 a big competitor for iPhone 8. According to a report from Sam Mobile Website, it has been revealed that the Samsung galaxy S8 is going to come with the newest Bluetooth 5.0 standard. By this specification, Samsung galaxy S8 will be dominating the upcoming iPhone 8 in one area at least. Samsung will reach a new milestone by adopting this latest Bluetooth 5.0. This Smartphone is going to be launched at MWC in February 2017. Apart from all these features, Bluetooth v 5.0 assures us to provide improved interoperability with different wireless technologies.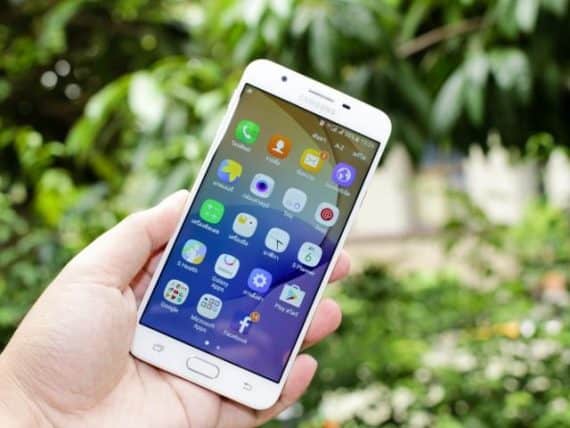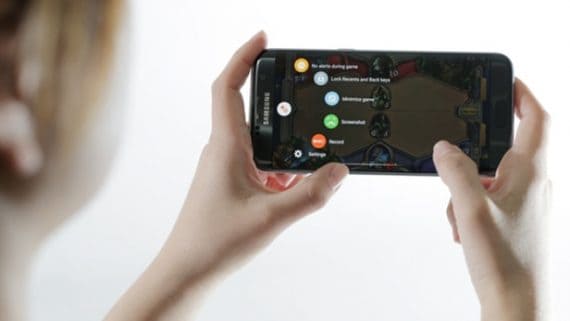 Features of Bluetooth v5.0
By the Bluetooth SIG, it has been known that the new Bluetooth v5.0 offers quadruple range and a double speed feature.
Also, it increases the broadcasting capacity of connectionless data by 800 percent. With the enhancement in broadcast message capacity, the data to be shared will be richer and more intelligent. This revolutionizes moment will surely gain impetus starting through Samsung Galaxy S8.
The Bluetooth v5.0 is meant to deliver a speed of 2 Mbps compared to its predecessor who offers only 1 Mbps. This latest version is bound to provide a range of 4 times more than the earlier version.
The Bluetooth 5.0 also offers a larger bandwidth which ensures low energy loss and better-transferred file.
How can it be useful:
Until now, all the Smartphones were coming with Bluetooth v 4.2. After the failure of galaxy note 7, Samsung should re-emerge with something new. The new Bluetooth 5.0 is made to deliver the long range and fast speed as compared to other Smartphones. Also, it is bound to offer larger broadcasting message capacity. Sharing has become so important and essential part in today's world. With the latest trend to transfer movies, songs and other sorts of videos, this revolution was necessary. The use of Bluetooth v 4.2 was losing fame because of the trend of sharing files by using Wi-Fi. But, this change will surely make people come back to Bluetooth for sharing any files.
The disastrous Galaxy Note 7 was the biggest mistake of Samsung. But, after the launch of Samsung Galaxy S8, this popular smartphone brand will recover a lot. The faster the transferring rate, the more it will be useful for the users. Also, there are rumors that the new Samsung Galaxy S8 will come without any headphone jack. This smartphone might not have a dual camera and a physical home button. With the latest 4k screen and the newest Bluetooth version, you can easily share and watch the top notch quality videos. This will provide the users a new experience. Samsung has also adopted the Y-OCTA technology which will allow the company to embed the touch sensors into the display screen in spite of adding that extra display layer.
Because of all these surprises, this smartphone is eagerly awaited by the mobile lovers. This innovative change will create a new benchmark in mobile productivity. However, all the features are not yet confirmed by Samsung. Until the company confirms the news, all these features will be considered as rumors. Still, there are few months for this amazing smartphone to be launched. So, the audiences have to wait for solid evidence before accepting the rumors. The mobile is expected to be launched in the last week of February and will be available in the market in March. Until, then we have to take the news with a pinch of salt.