Galaxy Note 7 created one hell of a menace in the history of Samsung. Not only did it steal away company's reputation, but it also made a significant financial loss too. Despite the battery flaw, many reviewers stated that Note 7 was the best phone they ever held in terms of the specifications.
Maybe that's why Samsung is all set to bring back the Note 7 in a newly refurbished avatar. They renamed the refurbished units as Galaxy Note Fan edition.
Refurbished Units of Galaxy Note 7 will Hit the Market on July 7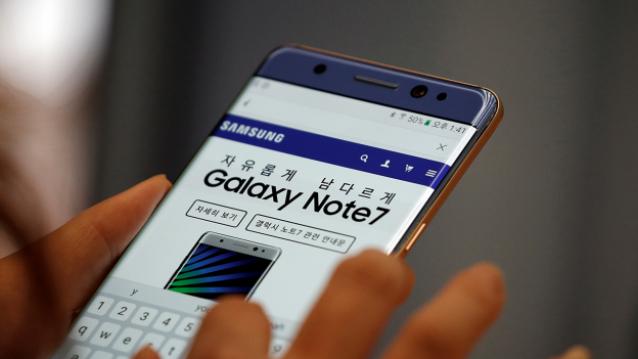 The South Korean tech giant has got almost a permanent dent in their reputation record as the much-anticipated Note 7 started exploding due to the design flaw in the battery. Even the replaced units weren't off of the havoc that the company had to make the largest ever callback in the history.
Weeks after the halted production of Note 7, the news about Samsung coming with a refurbished version went live. We weren't sure about the act until the company itself recently made an official statement that the units would hit the market in South Korea on July 7.
At the present moment, they have no plans to widen the market for the refurbished units to any other countries other than the home. They manufactured the units (dubbed as Galaxy Note Fan or FE) from the unused parts of the recalled devices. And, they have only 400,000 units in stock that not everyone can get their hands on it even if people want to.
When the Note 7 came to the market, it carried a price tag of nearly $1000. Nonetheless, the refurbished units will have a price of about $611. The reselling gesture is a great move towards environmental protection given that discarding three million Note 7 units would do more harm than any good.
Similar to the original device, it sports a giant 5.7-inch display along with a stylus, which has been the identity of Note series since long. This time, they chose to go with a smaller 3200 mAh battery on the contrary to the 3500 mAh one available on the fiasco-created-units.
Most probably, Samsung will go with unchanged innards (except the battery) on the refurbished Note 7. The area of concern is its inability to bring nothing new to the table. We have seen a few flagships in 2017 with the same or superior specifications to the Note 7. Maybe, that's the reason they didn't want to release it elsewhere.