The Note 7 was a disaster. The havoc caused a permanent dent on the reputation of Samsung. For the same reason, they were too cautious to release Galaxy S8.
But some users report the company's cautiousness wasn't up to the mark that the phone started exhibiting random restarting issues. Earlier after the device went on sale, we heard the users complaining about the red tint problem on the display. The new one pops out as the company started rolling out updates to solve the tint issue.
Samsung Galaxy S8 are Randomly Restarting, Reports Some Users in the US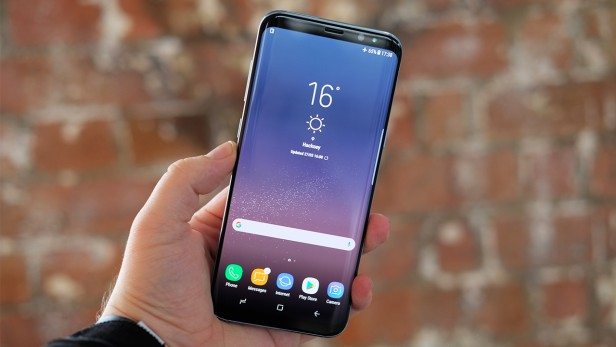 We expected both the S8 and S8+ to be the ultimate Android phones of 2017. Provided that the company has sacrificed their reputation last year, they were supposed to earn it back from the new range of smartphones.
All we heard just after the launch was the praise for the infinity display. Then came the red tint issue on the display. Now, many S8 users are reporting their device to ship with a restarting trouble.
We spotted a thread on the official Samsung forum for the US users in which a user shared his random restarting issue on the S8. More than a two-hundred people replied to his conversation and surprisingly, a majority of them found their phone to have the same problem.
The first person who started the thread stated that his device restarted seven times during the course of 10 hours after the unboxing. An S8+ user replied to the same thread, wrote that his device is in a reboot loop. On calling the Samsung authority, all the users facing the issues are asked to replace their units.
Some S8+ users provided a temporary workaround to remove the SD card. According to the thread, this transient solution didn't work out well for many.
Samsung still didn't officially acknowledge this issue. As 250+ users reported their S8 and S8+ to have this issue, we are sure that there will be many more disappointed ones. Hopefully, the company will address the problem soon.
Meanwhile, they have rolled out the updates that solve the red tint display issue. Once you update S8 and S8+, you will get 'Full Screen Colour Balance' option in the Adaptive Display screen mode and a 'Screen Edge Colour Balance' option in Screen Mode menu. The update with the bug fix is not available now for everyone. The company has first released it in the South Korea. We expect them to roll out the same globally soon.