If you purchased a Microsoft Surface Pro tablet, keeping applications in mind; then you might get disappointed. As it works on Windows operating system, applications are not available in huge numbers when compared to Android. Only a few applications are possible to install on Windows Tablets. You're Lucky somehow as Surface Pro is Windows 8 tablet, more applications can be installed when compared to Windows 7. After seeing Android tablets and apps on it, you might think you made a wrong purchase. Badly Android and Windows are completely different operating systems and it is impossible to install android apps in windows mobiles/tablets. However, you can run all Android apps on the surface pro using third party application Bluestacks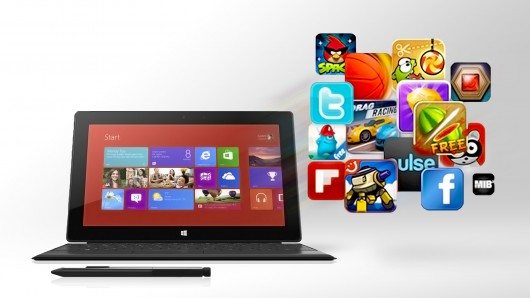 Actually, Bluestacks let you play Android applications from your mobile on windows and MAC in full screen. It is a windows 7 application but today that company developed an app separately for Windows 8 10.6 inches surface pro tablet. Badly Bluestacks may won't work on RT devices like Surface RT. Without Applications, it is impossible to imagine a Tablet. Am I right? Make use of this Bluestacks and run almost all Android apps on your surface pro, which is running on Windows 8 operating system.
Free Bonus: How to run Android Applications on PC using Bluestacks 
Earlier Bluestacks is optimized for only Windows and MAC OS but today, it is specially optimized for Windows 8 Surface Pro. You can download it from the official Bluestacks website.
To run all Android apps on the surface pro, First, Download the Bluestacks app win8 optimized for Surface Pro using this link and install it on your tablet. Once installed, open the application and browse for your favorite application within the installed Bluestack and enjoy running Android applications on Windows tablet.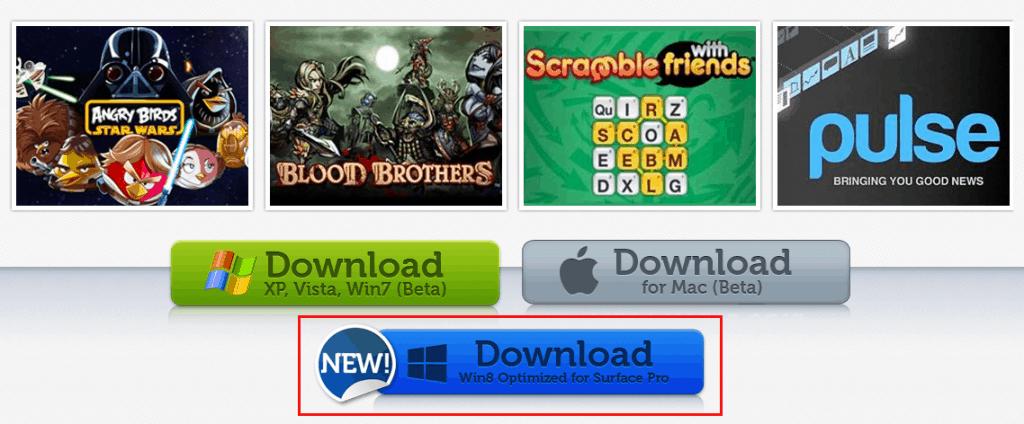 I hope, your surface pro gets a value now. Always remember, This app is still in beta and the android applications which are not perfectly optimized to work on larger screens looks dull in your tablet. In brief, you may not take full advantage of the application.