HTC Explorer was released a year ago, and was considered one of the best budget oriented Android Smartphone, back then. The HTC Explorer had a 600 MHz processor, which seems pretty low now.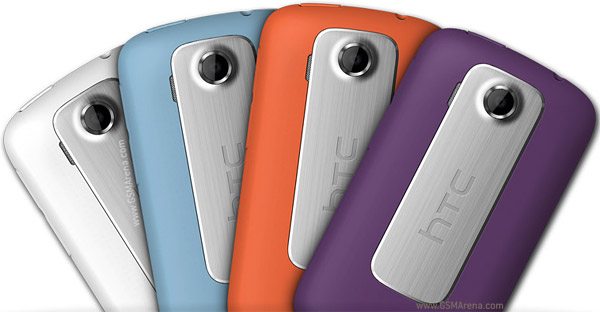 So, the need to root the HTC Explorer has increased. Because, it needs to be rooted in order to install some custom ROM onto it. So, if you own an HTC Explorer, and wants to install a custom ROM on it, then you need to root your HTC Explorer and add a CWM recovery first.
And today, we will provide you with a detailed tutorial on How To Root Your HTC Explorer and install CWM recovery.
Warnings:
Before we actually proceed with the rooting process, here are some warning information that you should know:
Rooting your Smartphone will void its warranty. And hence, you're Smartphone will not enjoy any warranty service after it has been rooted.
Only use tools that we mention in the tutorial.
Read this tutorial carefully, as a faulty procedure can damage your Smartphone.
We are not responsible, in case you Smartphone gets bricked or damaged.
If you have any doubt in the rooting guide written below, please clarify your doubts before proceeding into the rooting process.
Prerequisites:
Now, please follow the points mentioned below, and download the mentioned kits, before proceeding into the rooting tutorial:
Make sure your device has at least 80% of battery backup.
Enable USB Debugging. Go to Settings>Manage Apps>Development and enable USB Debugging.
Make sure your computer has the USB Drivers for your Smartphone installed. If not, download them from here
Unlock the boot loader of your HTC Explorer. Navigate to htcdev.com, select your device name and follow the on-screen instructions to unlock your Smartphone's bootloader.

Download the Root Folder and the SuperUser file
How To Root HTC Explorer And Install CWM Recovery
Make sure, you have read and followed the Warning and Prerequisites section. If yes, then below is the detailed tutorial on How To Root Your HTC Explorer And Install CWM Recovery:
First of all, switch of your HTC Explorer, and boot into recovery mode by pressing Volume Down+Power buttons at the same time.
Now connect your HTC Explorer to your computer.
Now go to the root folder that you downloaded earlier.
From the root folder, navigate to and click on "Runme.bat" file.
After the "Runme.bat" file opens, navigate to the Android menu and click on the first option named "3 android menu".

Now copy/paste the Superuser file that you downloaded earlier, to your external SD card and insert that SD card on your Smartphone.
Disconnect your Smartphone from your computer.
Once again, switch off your Smartphone and boot into recovery mode as you did before [Volume Down+Power buttons].
Once you enter the recovery menu, click on "Install Zip From SD Card" and then click on the Superuser file, that you earlier moved to your Smartphone.

After clicking on the Superuser file, confirm the selection by coming down and pressing "Yes".
After confirming the selection, the rooting process will begin. The rooting process will last for at least 5-6 minutes, so wait peacefully. Once the rooting process gets over, your HTC Explorer will reboot automatically. And therefore, you have successfully rooted your HTC Explorer and installed CWM recovery.