Do you often find hidden folder or shortcut of other folders within our memory cards, pen drives and PC as well?
Well, then your PC, memory card or pen drive is infected with a virus that we commonly term as Shortcut Virus. And if you are searching online on How to remove shortcut virus from your infected PC, memory card or pen drive, then you reached the right place.
Today, we are here to help you out, as we write down a detailed guide on How to remove shortcut virus quite easily from your infected medium.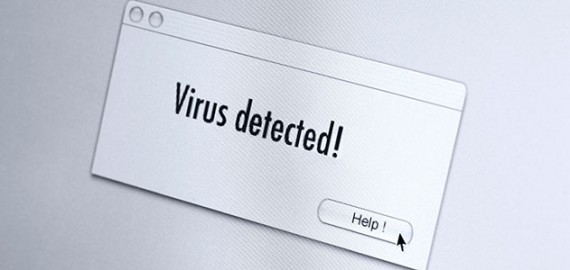 Before beginning, you must know that this kind of viruses cannot be resolved by using an Antivirus. An infection called Autorun worm is causing this error, and even if your antivirus software detects this worm and you delete it, when you restart your PC again, it'll appear. Don't worry, there are still some quick, easy and effective methods to remove the shortcut virus from the infected medium, and below is How to remove shortcut virus.
Method to Remove Shortcut Virus
Below is the detailed guide on how to remove shortcut viruses from the infected medium easily. This can be done via two different methods.

First one is the method using Command Prompt and the second one using BAT file. First, let's solve the issue using Command Prompt method, which is shown below:
Close all existing programs and windows on your PC.
Then go to the infected drive and note down the path of the infected drive.

Now, press "Win key+R" to bring up the "RUN" menu or simply launch it from the Start menu.
Now type in the following command into the RUN search box attrib -h -s -r -a /s /d drive_letter:*.* 
Then replace the words "drive_letter" with the infected drive's path name that you noted earlier. Go to My Computer and see which drive is effected, for example if D drive is effected with shortcut virus, type attrib -h -s -r -a /s /d d:*.* and press ENTER.


Once you run this code, the Autorun worm will be eliminated, and therefore all files and folders will be restored and you'll be then able to delete and remove all those duplicate folders and files that were created as a result of the Shortcut Virus.
The above method was to remove the Shortcut virus by using command prompt method, below is how you can achieve the same using BAT file method:
Create a new notepad file.
Now, as you did above, paste the following code attrib -h -s -r -a /s /d drive_letter:*.* and replace "drive_letter" with the path name of your infected drive. Once you finish editing, save the notepad with the name "remove_virus.bat".

Now once again double-click on the file you saved, a new window will open where you can find all the files infected by shortcut virus and you can then remove them.
Final Words
That was a very quick and easy tutorial guide on how to remove shortcut virus from your infected medium. I hope you found this tutorial helpful. In case of any queries, please leave them as comments below.