The debate is over now. For the past few weeks, telecom giants (especially Airtel and Jio) had been in an oral fight over the fastest 4G network in India crown.
Telecom Regulatory Authority of India (TRAI) has published their findings on the speed of network carriers in India recently, knocking off every doubt each mobile user has.
According to the data collected by TRAI in real-time using their MySpeed Portal app, Jio is the fastest 4G network in India.
Jio Tops the List of Fastest 4G Networks in India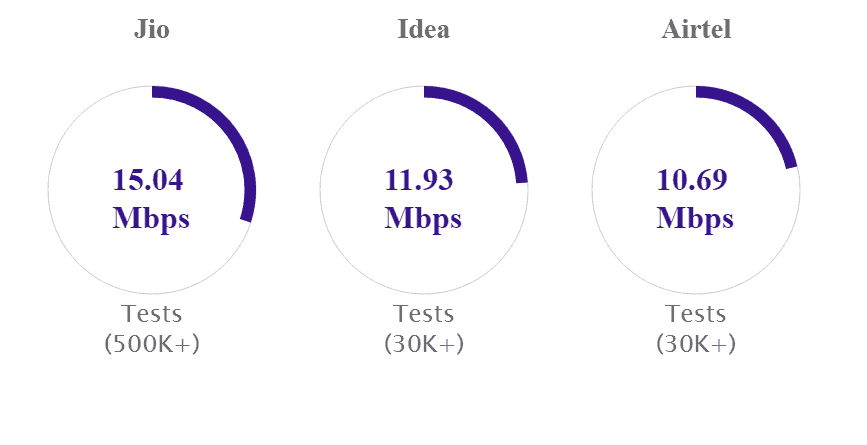 A few weeks ago, Bharti Airtel started broadcasting their advertisements via different national television channels, claiming that they are officially the fastest 4G network in India. Confident about the infrastructure and the speed, Reliance Jio filed a petition about it. So, the official TRAI report comes at the right time.
The data from TRAI shows that Jio had an average downloading speed of 15.04 Mbps in March. You can download an HD movie in ten minutes with this speed. The counterpart of Jio in the speed debate, Airtel doesn't even get the second place. Idea Cellular comes second in the list with a speed of 11.9 Mbps.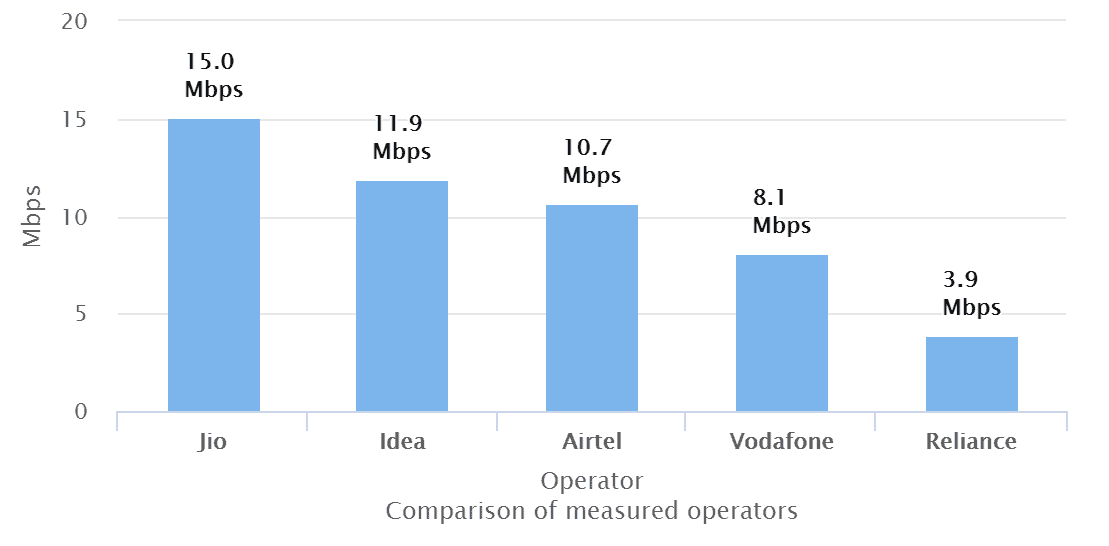 Airtel's average 4G speed as per the real-time data collection is 10.7 Mbps. Vodafone, Reliance Communications, Tata Docomo, BSNL, and MTNL follows Airtel.
Also Read:- Jio Summer Surprise Offer; All Questions Answered
The latest report depicts the average speed of 4G networks in March. Even in February report, Jio topped the list. But when Jio has kick-started its service, the scene wasn't the same.
During the initial days, Jio has faced a lot of bad criticism. Customers accused them of being the worst network regarding downloading speed. When TRAI revealed the statistics of December, they had only 8.428 Mbps speed.
Nonetheless, the report came in February marked Jio as the fastest 4G network in India with a downloading speed of 17.427 Mbps. Even in March's report (February data), the same thing happened, but the speed decreased a bit to 16.487.
The company's outrageous growth (not only in the number of customers but in the speed as well) shows they have invested a lot in the infrastructure and services.
Even having the fastest downloading speed, Jio couldn't make it to the top three networks of the best uploading speed. Idea tops the list with 6.6 Mbps uploading speed. Jio has gone to the fourth position with only 3.3 Mbps speed in this segment.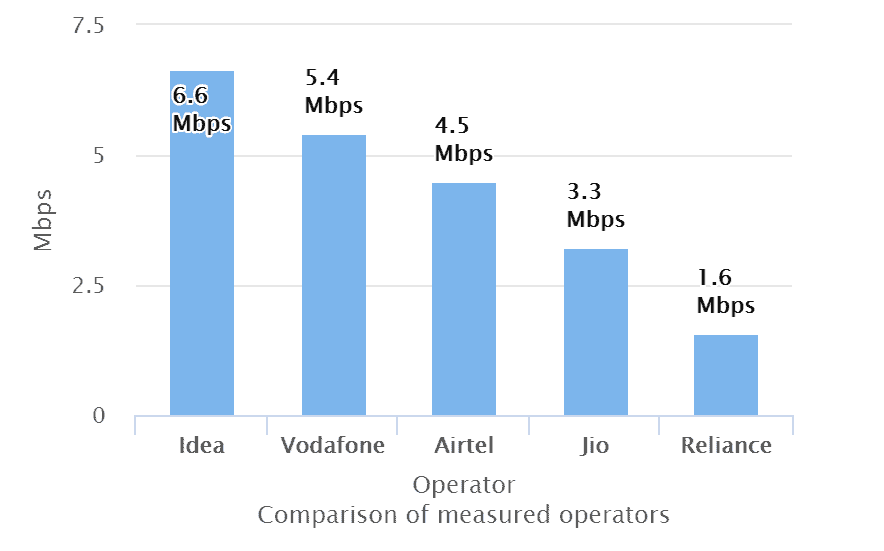 It is worth noting that Jio is fairly new to the game. For the same reason, they can come up with 4G enabled infrastructure at the beginning itself. But for other networks, they may take time given that the infrastructure may be replaced to equip with 4G technology.