Redmi Note 8 was launched in India in October 2019. The Redmi Note 8 is Redmi's latest Note series and the budget series in the market. The device was launched in India at a starting price of Rs 9,999. The company has announced that it has hiked the price of the smartphone in India by Rs 500. However, the company also mentioned that these price hikes are temporary.
For now, the price hike is only for Redmi Note 8 and could be applicable for other devices also. The 4GB RAM + 64GB model of Note 8 is used to sell at Rs 9,999. Now, after the price hike, it is available at Rs 10,499.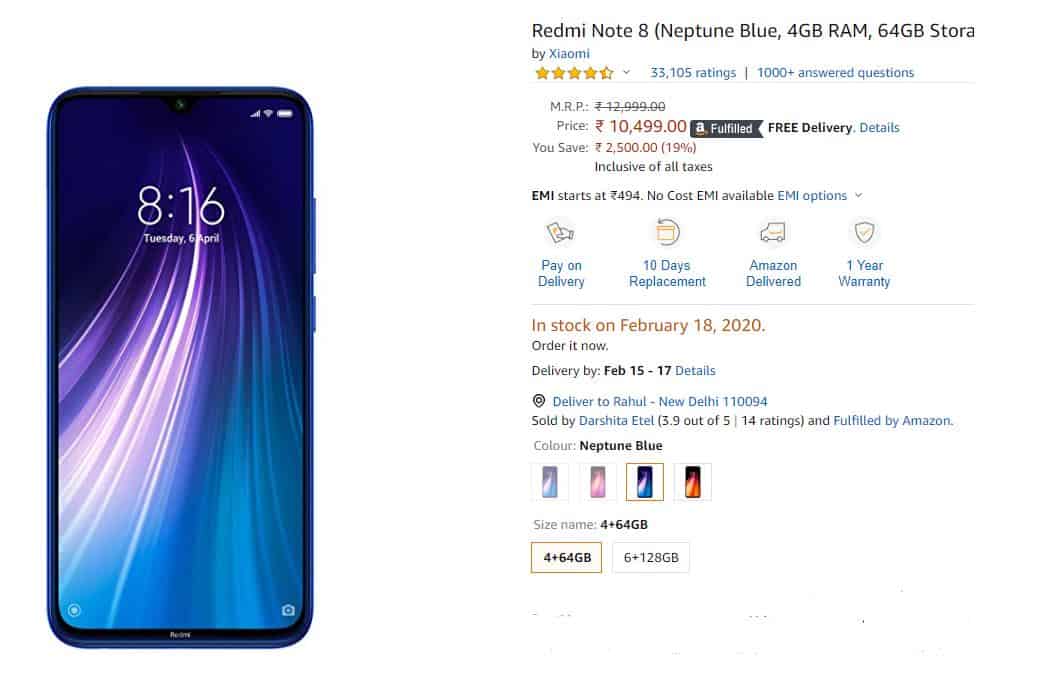 These prices hiked due to the coronavirus outbreak in China. We also reported previously that because of the outbreak, iPhone 9 and iPhone SE2 launch could be delayed.
Not only the products are coming late but also the virus is impacting the MWC which is happening in Barcelona. Many companies including top giants of the industry including Amazon, Ericsson, Nvidia, LG, and Sony pull out of MWC due to virus Risk
Why Price Hikes?
According to Xiaomi, The extended shutdown in China impacted the companies supply chain. There is also a risk of impact on the overall quantum of component supply.
However, Xiaomi also mentioned that it is also working to explore alternative supply channels for components and raw materials. The immediate impact of this is a result of the price hike of these components.
Therefore, the phone maker has decided to increase the price of the device for the short term. However, for now, there is no information about when the price will come down to normal. The price increment is visible on Mi.com and Amazon.
Offers Available on Amazon & Mi.com
Well, though the price of the device is increased you can still get the device in cheaper. In Amazon, ICICI is giving Rs 1,500 instant discounts on both debit and credit card EMI or you can get a 5% instant discount with HSBC card.
Mi.com is also Get 5% Instant Discount on ICICI Bank Credit Card EMI you can learn more about the offer here.
For now, we have no information when these price hikes will be removed. But, one thing is clear the virus is affecting the industry also. All the major smartphone companies in India are originated from China. So, we could see price hikes from other brands also.