On Jan 18 of this year, Reddit made an announcement about their launch of official Android application. Currently official Reddit app is in beta and made available for private testers and now they are no longer accepting any more testers. Being the front page of the internet and they are already late to release the official application. People are depending on the third party application like Reddit is fun (unofficial) for Reddit mobile app. Their announcement on the official launch of the app and leaked screenshots created a lot of buzz and people can't resist themselves to have their hands on the official beta app of Reddit. So, here we're providing links for downloading official Reddit apk to try it yourself.
Update: APK mirror had taken down the Reddit beta apk on the request on Reddit. We made a mirror for the same and link is provided at the end of the article. We too may take the link down soon. Hurry up!
Update 2: For mirror removal request please contact us.
Features of Official Reddit Beta Android App
Let us see what is packed inside of official Reddit apk (beta). We tried version 0.1.2-beta on Motorola Moto G (2nd Gen) and the first impression is quite good.  UI is very clean with material design look and we observed no lag which is a good sign. Reddit official beta works really fast and night mode looks very comfortable to use the app under the dark light.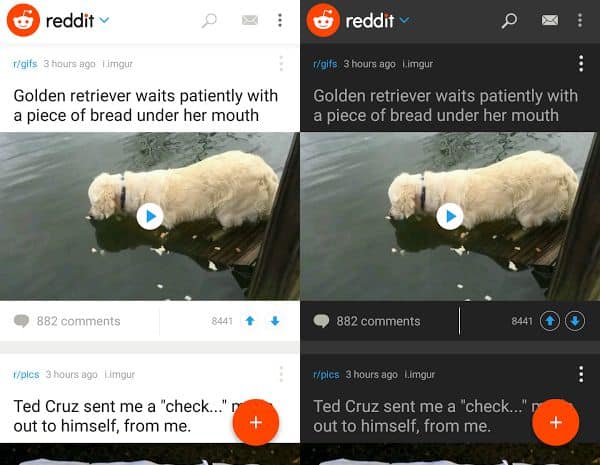 0.1.2-beta has no option for push notifications and hope they will come up with push notifications in the coming versions. The best part of the Reddit official app is collapsing comment threads and powerful search box. Sorting options everywhere in the app helps to find the best content easily.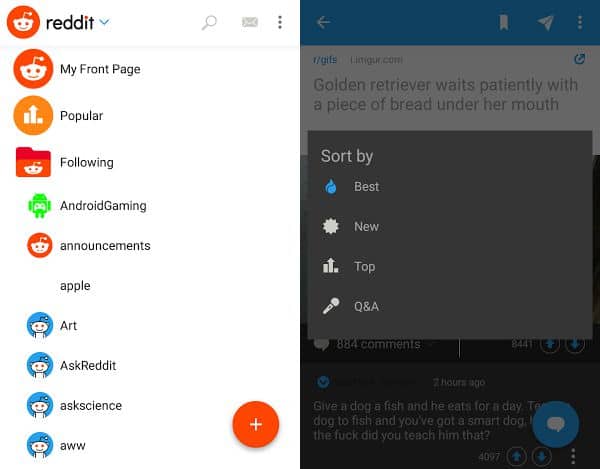 Developers need to work on image viewing which is currently opening damn slow inside the built-in web browser and it is really irritating. You will find an option to moderate your own subreddits and view the subreddits your are following.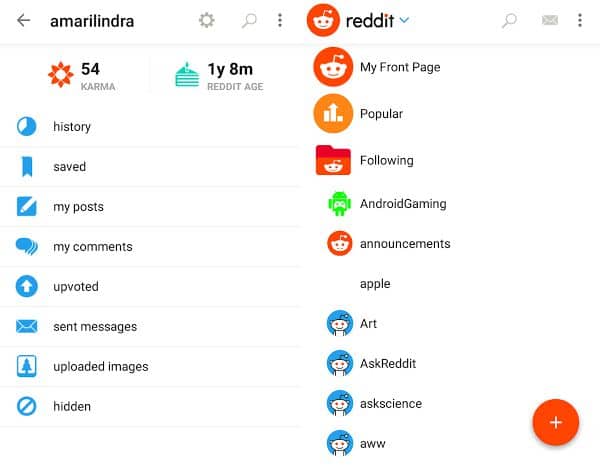 Link karma, comment karma, profile age, history and more details can be seen in the profile tab of application
Download Reddit Beta APK (Official)
If you want to test the official Reddit apk on your smartphone or tablets, you can download Reddit beta 0.1.2 from the below link. Please note it is still in beta and lot of bugs can be noticed. Install the app on your own interest.
Download Links for Reddit beta apk
Download from APKMirror ( Reddit apk is removed from apkmirror, use the mirror link below)
Mirror Link for Official Reddit APK is hidden and you should unlock it to get the download link for Reddit beta app.
Download Reddit APK (Official)
(For removal request, please check "update 2" at the starting of the article)
Let us know if the Reddit official apk download link worked for you and your views about the application. Do you like it? Expecting more? Make use of comment section to express your views.