Users often carry a misconception. that once a data file is deleted then it has gone forever! However, there are ways to recover deleted files from SD card, flash USB drives and even hard disks as well.
There are many data recovery tools available in the market and they can easily recover deleted files from SD cards and USB drives. Additionally, if you deleted any file unknowingly then these tools can help you to quickly locate it.
Also Read: Easy Fix For Keyboard Typing Wrong Characters in Windows 10
How To Recover Deleted Files From SD Card and USB Drives
The overall process of recovering deleted files is a lot simple and time efficient. Subsequently, to demonstrate the entire process of recovering deleted files from SD card and USB drives, we have a guide lined up for you.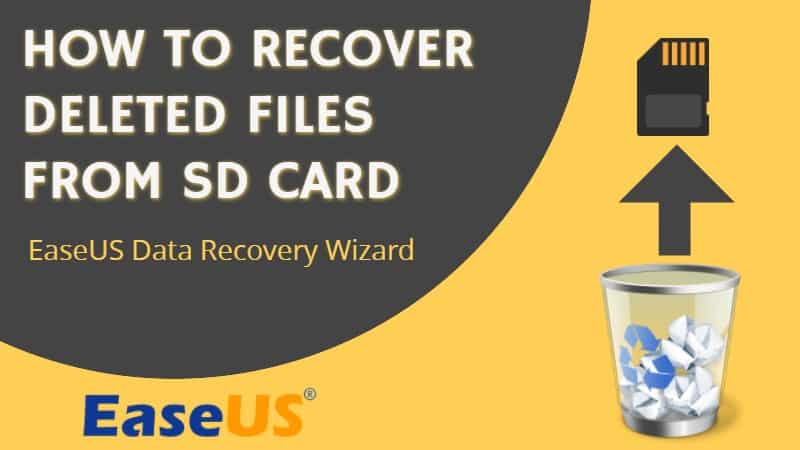 Step by step guide to recover deleted videos, photos, and documents from SD cards and USD drives.
1. Download EaseUS data recovery software
To recover deleted files from SD card and other USB drives, you need to download and install EaseUs data recovery software. This tool is available for Windows and macOS.

2. Connect SD card or USB device
Connect the device from which you need to recover the deleted files. In our case, we had an SD card on which some files were deleted accidentally. So, the entire recovery process is tested on this SD card.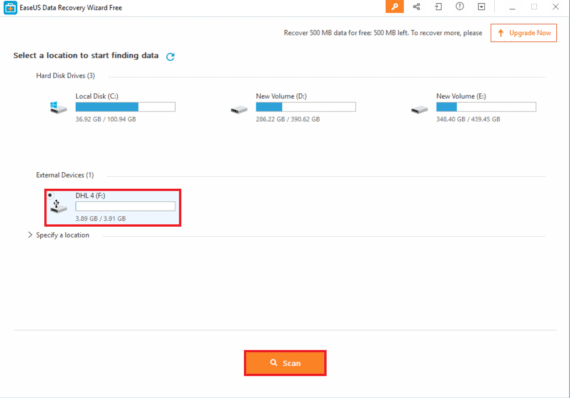 3. Click Deep Scan button to begin the process
Next, click on the "Scan" button, to begin with, the recovery process. As soon as the scanning process starts, the wizard will show two tabs. A Quick Scan tab and a Deep Scan tab.
The quick scan shows a list of recently deleted files while a deep scan can recover files from SD card that are up to 45 days old.

4. Select the files and click Recover
Once the scan completes, it will list all the recoverable files. Mark the file(s) you need to restore and click on "Recover" button to initiate the recovery process.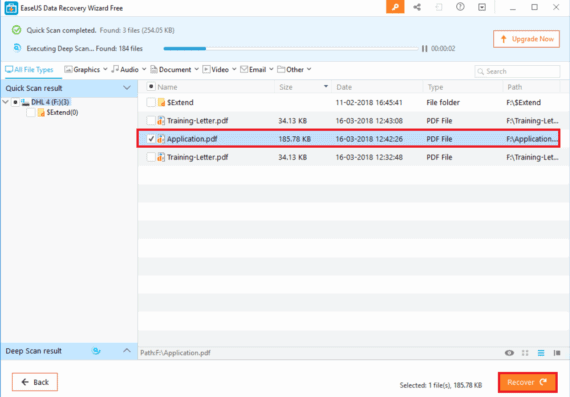 Now you need to select the location where you want to save the files.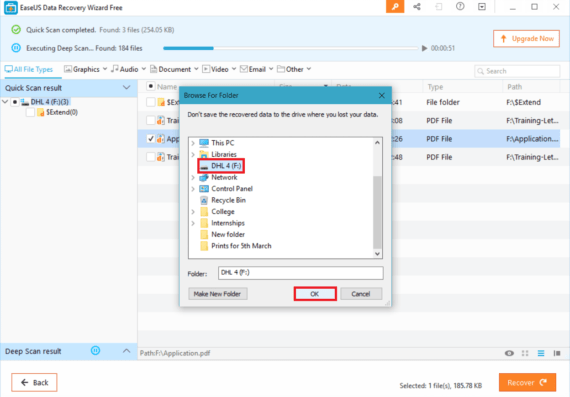 Straightaway the recovery process will start and files are saved automatically at the selected location.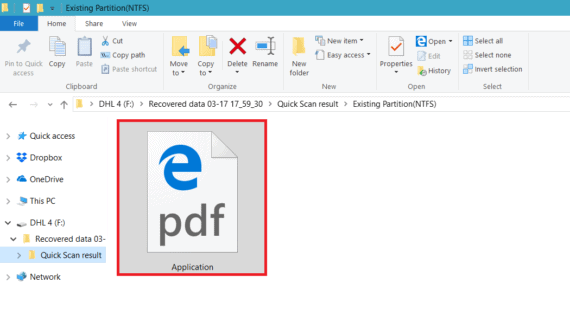 That's it, you have successfully restored deleted files from SD card. This process will work on USB drives and hard disks too.
Friendly note: 
Recovering deleted files is not a guaranteed process. It is not always possible to recover all files.
In case if you accidentally deleted a file and you need to recover it, then stop using the device immediately and follow this process to recover deleted files from SD card or USB drives. Technically files are still available on the disk but marked at deleted. So it is possible to recover them using data recovery tools.
The file will be permanently deleted on the disk only when you frequently write new files in it. You can read more about this process here in layman's language.
Also Read: How To View Deleted Messages in WhatsApp (Android App)
Conclusion for recovering deleted files from SD card
With a charge of $69.95 for a single license of Pro version for EaseUS Data Recovery tool, you can enjoy free upgrades, unlimited data recovery, and technical support. However, you can still try the trial version which includes all Pro features but only it provides 500MB of data recovery. In most cases, the trial version will do the job.
EaseUS Data Recovery offers fast scanning and allows you recover deleted files from SD card, USB flash drive, SSD as well as hard drive.
Do let us know if the software was able to help you recover deleted files from SD card in the comments section below.