Losing your important files can a nightmare and it feels like you are dead inside. But, you had a backup of your important data in your pen drive, so you don't have a problem losing your data. Now, guess what? You had lost your files from pen drive as well. It may be deleted by mistake or you formatted your pen drive without checking it. Now you need to recover deleted files from pen drive to get the lost data back.
Don't worry if it had happened to your, just relax and sit tight and read this article thoroughly without skipping any step. In this tutorial, I'll be showing you how to recover deleted files from pen drive.
There are times when we don't know how to get your deleted important data back especially when you don't have any backup. Now technology had developed so well that it can do anything in this world full of the internet. There are magnetic disk drives where they use RAID technology to recover deleted files from pen drive (USB drives).
Just like you can recover deleted files from a hard disk, you can recover deleted files from pen drive too.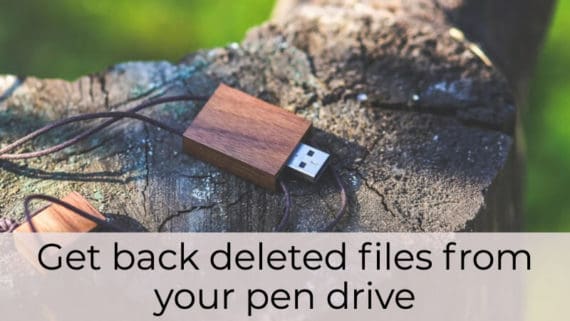 Recover Deleted Files from Pen Drive Easily
There are many methods and software online to recover deleted files from pen drive but which to choose? There is also a CMD method to recover deleted files from the USB drive. But, we will go the easy way and the fastest method.
The software which we are going to download and install is EaseUS Data Recovery. It is a free software available for both Windows and Mac. The safest, efficient and easy-to-use pen drive data recovery software  I had used in my experience. It works perfectly to retrieve back the lost data from corrupted storage devices. It can recover any type of data; music, video, documents, photos, etc.
Follow this step by step process carefully to recover deleted files from pen drive.
Download and install the EaseUS file recovery software for your Windows/Mac.

Open the software by double-clicking the desktop icon to recover deleted files from pen drive.
When you open it for the first time, it will automatically scan for storage devices and disk drives on your system.
If it does not scan, click on the scan button to rescan the devices.

Select your connected pen drive.
It will automatically start scanning (deep scan) for the deleted files. The progress of scan will be displayed on the upper-side of the screen.


Once the scanning is completed, deleted files will be shown along with file name, size, date, type, and path.
Select the files to restore and click Recover button at the bottom right of the screen.
As soon as you click on the Recover button, it will ask you to select the location on your system to save those selected files. Choose any suitable location.

Click OK to recover deleted files from pen drive.
After recovering the files, it will show the dialog box with complete details of the recovered files with the location.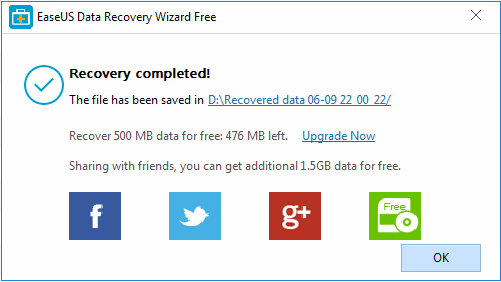 Note: Using this software you can easily recover deleted files from pen drive within few minutes. If you have large data to recover (more than 500 MB), upgrade the software by clicking Upgrade Now button.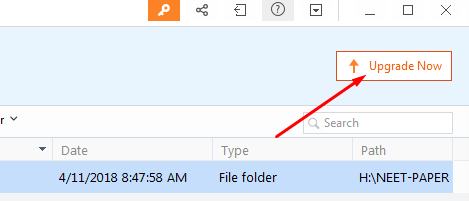 Conclusion
EaseUS Data Recovery is the best solution to recover deleted files from pen drive. I have used this software to retrieve more than 400 MB of data which I lost during Windows installation. So, recovering large data will not be a problem for this data recovery software.
Here are some features of EaseUS Data Recovery Software which makes it a reliable software.
Recover Unlimited Data (only when you had upgraded to pro version).
Recover any type of files (supports almost all type of formats).
Best support for any type of digital device.
It can recover lost partition and bootable media also.
The scanning speed is faster than any other data recovery software.
Deep scanning features with save and pause option make it more powerful.
So, that's' all about the step by step tutorial to recover deleted files from pen drive. Is it helpful to you? Did it save you from getting into any trouble recovering your important files? Do tell you experience in the comment section below.