Smartphone companies are expanding their market by stepping into the TV market. OnePlus is a fresh example of that, a smartphone manufacturing company that launched OnePlus TV last year.
Realme is also set to enter the TV market by launching Android TV. We have been hearing a lot of rumors about the product and it looks like it's a matter of a couple of weeks.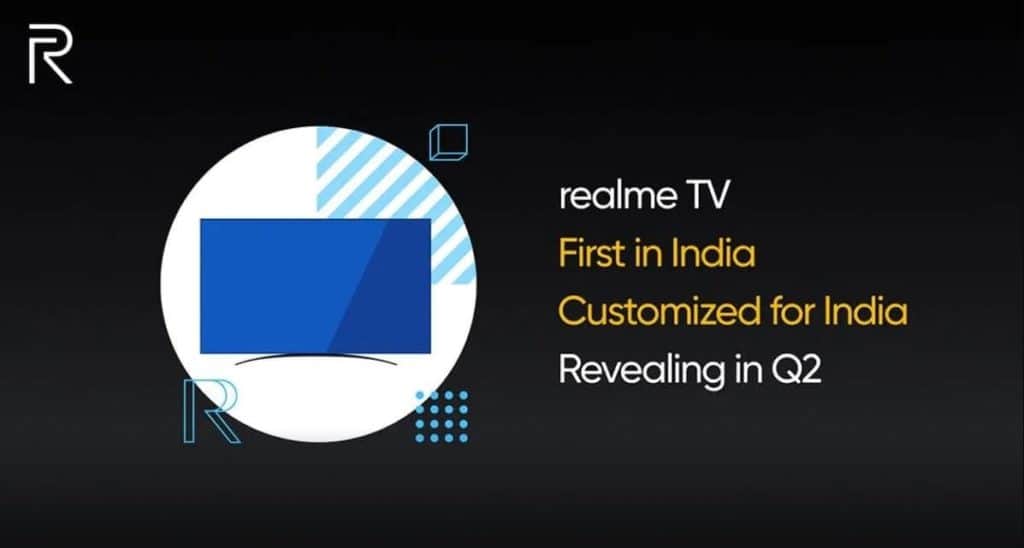 The TV will launch in India first, but the launch date is unknown for now. Recently, the TV spotted Google's stamp approval and a few days ago the TV was spotted on the Bluetooth SIG website. The SIG listing reveals the TV will offer Bluetooth V5 support.
A Twitter username Aandroidtv_rumor shared a screenshot of a listing of upcoming Android TV devices. The TV has appeared on the Google certification website. The Screengrab also reveals that it has a codename 'ikebukuro' with model AI PONT.
The TV with codename 'ikebukuro' refers to the TV models manufactured by the Chinese company named ChangHong. It means the upcoming Realme TV may be manufactured in China.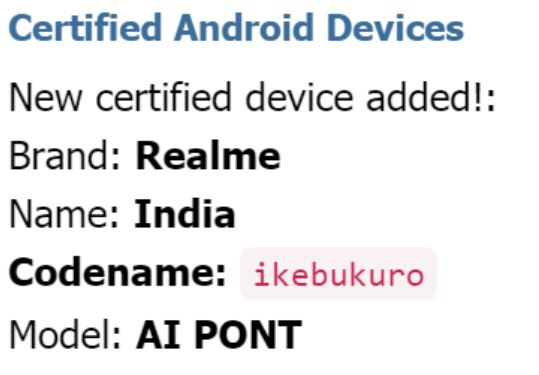 Further, the listing reveals the TV reportedly has an 'MStar T16' processor. Well, if you don't know MStar is known for making SoC's for television. MStar is a Taiwan-based company bought by MediaTek in 2012. The company deals in chip-business and Realme looks like a customer of MStar. However, previously the company gave hints about the SoC of TV by creating a poll on Twitter.
Realme TV Features
The Realme TV would come in three sizes 32-inch, 43-inch, and 55-inch. TV will run on Android with its own OS, which could be Realme OS. Further, the TV will support most of the OTT platforms such as Netflix, Amazon Prime, Hotstar, and more. As the TV would run on Android out of the box, users will be able to download apps from Google Playstore.
The TV is set to launch and will give a tough competition to its competitors. One of its rivals is the current leader in smart TVs i.e, Xiaomi. The price is unknown for now but as the company launches most of the smartphones in the budget range, we expect the same with the upcoming TV. The TV is expected to start at as low as Rs 10,000 to Rs 12,000 for the smallest 32-inch variant.