We have seen a few smartphone manufacturers coming up with technologies to turn the devices into personal computers. Over the last few years, we saw Microsoft's Continuum, Motorola Atrix, and Samsung Dex.
The new one to the list is from Razer, who launched their first-ever smartphone in 2017. Dubbed as Project Linda, it is a dedicated laptop with a dock to place Razer Phone into it. You will then use the laptop as a full-fledged one.
Project Linda Turns Razer Phone into a Laptop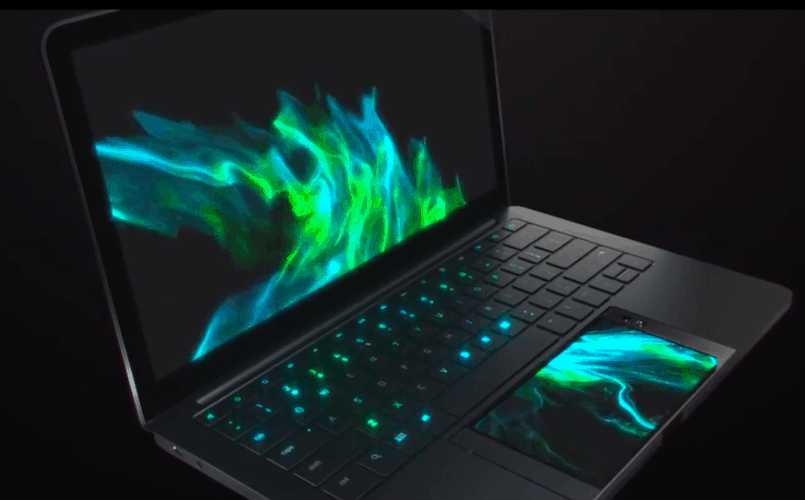 Razer brings at least a single prototype to the Consumer Electronics Show every year. In 2018, they came up with Project Linda, which combines two of their products (Razer Phone and Razer Blade Stealth) under one umbrella.
We all saw the similar kind of technology in the past. However, Razer has made the new technology somewhat elegant in collaboration with Sentio, a company that made the software of the dock. Given Project Linda gets its power from the Android device, you won't get anything hefty inside it.
Also Read:- Asus Unveiled the First Snapdragon Laptop Running on Windows
In short, Linda looks like a laptop with a vacant space replacing the touchpad. You can insert the Razer Phone into space. Once you do that, the laptop will get powered up and shows you a desktop version of Android. You actually control Android through the phone itself, which acts as your trackpad. At this moment, the screen goes black as you put it into the dock. However, we can't avoid the possibility that once the project ripens, we might see a MacBook touch bar-like technology.
The laptop has got a 13.3-inch 1080p display with USB Type-C, 3.0 and a 3.5-mm audio jack. It weighs 2.7 pounds and measures half an inch thicker than a standard laptop.
Once you start using it, you can access all the files int the phone. Razer has made it convenient for you to access and store big files without touching the internal storage of the phone as well. The laptop contains a separate 53.6 Whr battery and storage.
You don't have to go through a complicated process to connect the phone to the laptop. First, you have to drop the phone into the dock and then, press a button. There you go! The dock establishes the connection via a USB-C port. You can press the same button again to disconnect the phone from the dock.
So, how can you see it in the market? Not very soon! The one we saw at CES 2018 is just a prototype with a few bugs. The fact that it essentially needs a Razer Phone makes Project Linda not appealing to many.