Razer Edge 5G arrives as the latest gaming handheld console with 5G connectivity at the RazerCon 2022 event. Qualcomm and Verizon joined hands and co-developed the product for the Razer brand to bring the best gaming experience. The handheld gaming console from Razer will support all AAA games, including Android games and games like Fortnite and Rocket League Sideswipe.
The Edge 5G device comes pre-installed with the Epic Games launcher. The launcher lets you explore many game titles in one place. The console will take the help of the Cloud streaming services such as NVIDIA GeForce Now and Xbox Cloud Gaming for remote gameplay features.
Cloud gaming will give full access to PC-supported game libraries via Steam Link, Moonlight, Parsec, and Xbox. Let's check out the features, specifications, and availability of the Razer Edge 5G.
Razer Edge 5G Specifications
The Razer Edge 5G sports a 6.8-inches Full HD AMOLED display with a screen resolution of 2400 x 1080 pixels. The display on the device supports a high refresh rate of 144Hz. Besides, the handheld has a landscape user interface like any other console.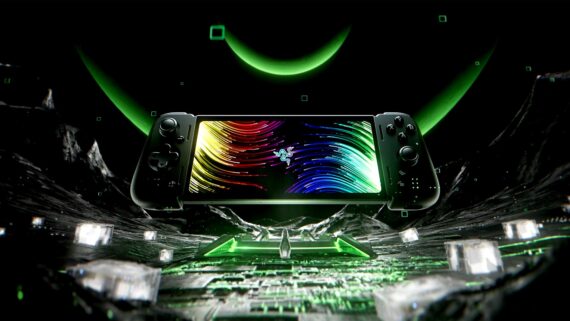 Under the hood, the handheld gaming console comes equipped with the Qualcomm Snapdragon G3x Gen 1 chipset. The storage provided on the device comes with 8 GB of LPDDR5 RAM and 128GB of internal storage. The cameras on the console come with a 5-megapixel sensor that supports video recording up to 1080p at 60 fps.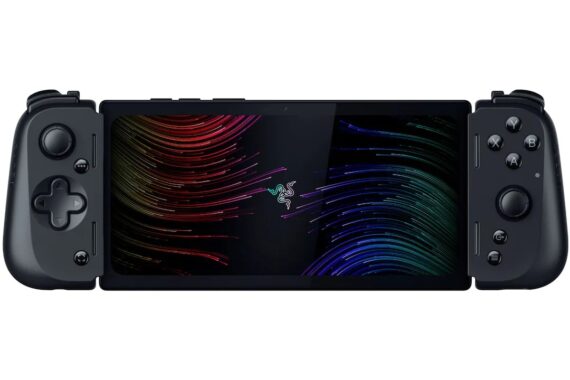 The speaker system of the Edge 5G features 2-way speakers with 2 digital microphones with the Boomcloud360 audio support. The connectivity options of the device include Wi-Fi 6E, Bluetooth 5.2, USB Type C, and a 3.5 mm Headphone Jack via controller. The battery pack provided on the handheld console is a 5,000mAh cell.
Besides, the dimensions of the device are 59.7 x 84.5 x 10.83mm and weighs 263.8 grams. The controller provided along with the Edge 5G features 2 analog sticks, 8 buttons, 1 D-pad, 2 triggers,2 bumpers, and 2 programmable buttons. Furthermore, the controller comes with the support of Razer HyperSense haptics.
Price and Availability
The Razer Edge 5G handheld gaming console costs $399 in the US and the brand has brought this device only for reservations as of now. The sale of the device will begin in January 2023 and Razer will showcase the Edge 5G at Consumer Electronics Show (CES) 2023.
There's a Razer Edge Founders Edition which costs $499 and tags along with the Razer Hammerhead True Wireless earbuds. The device will give tough competition to Nintendo Switch and other handheld gaming devices across the globe.