Android Phones with a low-range price and a great performance is a perfect fusion to attract middle-class consumers. Smartphones like Realme 5 and Redmi Note 8 come with Qualcomm's Snapdragon 665, which provides a satisfactory user experience in the pocket-friendly price of about 200 USD.
Qualcomm introduced the Snapdragon 665 on April 9, 2019, which was an upgraded version of Snapdragon 662. On the other hand, Snapdragon 710 was released on May 23, 2018. They featured it as an advancer of Snapdragon 660. And it comes with phones in a mid-high-range budget e.g. OPPO R17 Pro and Nokia 8.1.
But which one is better amongst both? Here we present you a detailed article on Snapdragon 710 vs Snapdragon 665 to know the answer and clarify all your doubts.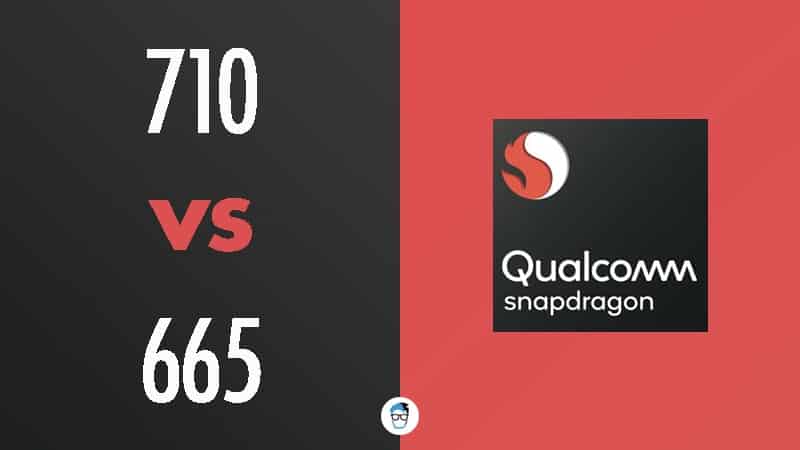 Snapdragon 710 vs Snapdragon 665: The Major Differences
1. CPU Speed
Snapdragon 665 uses Kryo 260 octa-core CPU with 4 Powerful Cortex-A73 cores and 4 Cortex-A53 Efficiency cores. While the Snapdragon 710 has built-in Kryo 360 CPU with 2 Powerful Cortex-A76 and 6 Cortex-A55 Little cores.
It is a more advanced processor than the processor in Snapdragon 665. Therefore, it has a clock speed of 2.2 GHz, which is higher than Snapdragon 665 (2.0GHz).
Also, Snapdragon 710 assembles on the process technology of 10 nm and the Snapdragon 665 comes with 11 nm FinFET process technology. As a result, it will be hard for Snapdragon 665 to compete with Snapdragon 710 due to its better processor.
2. GPU
Coming to GPU, The Snapdragon 665 comes with Adreno 610 GPU, which is an enhanced version of its predecessors. On the flip side, Snapdragon 710 has Adreno 616 GPU that is more powerful than Adreno 610 GPU. Also, The Adreno 616 promises with better Graphics performance than Adreno 610.
If you're looking for a gaming phone, surely the Snapdragon 710 would be a better preference for you over the Snapdragon 665.
3. DSP Technologies
Snapdragon 665 features the Qualcomm Hexagon 686 DSP Technology with Qualcomm Hexagon Vector extension and Qualcomm All-Ways Aware technology. Moreover, Snapdragon 710 comes with Hexagon 685 DSP with Hexagon Vector Extensions of 3rd generation e.g. Qualcomm Neural Processing SDK.
Hexagon 685 DSP got a lot of recognition for its enhanced visual and audio experience than standard CPU. Also, it can handle loads of work at lower clock speeds.
However, Snapdragon 665 comes with an upgraded Hexagon version, but Snapdragon 710 is more compelling in aspects of capabilities and performance.
4. Connectivity
The Snapdragon 665 has an inbuilt X12 LTE Modem that supports Cat 12 Downlink to give a Peak Download Speed up to 600Mbps and Cat 13 Uplink for Upload Speed of 150Mbps.
While Snapdragon 710 has a better X15 LTE Modem than the modem of 665, it gives a higher peak download speed up to 800Mbps and 150Mbps upload speed using the same Cat 15 Downlink and Cat 13 uplink.
Both processors support features like HD and Ultra HD Voice (EVS), and Voice over Wi-Fi (VoWiFi) with LTE call continuity technology.
Snapdragon 665 comes with Wi-Fi integrated 1×1 802.11ac (Wi-Fi 5), while Snapdragon 710 is better with Wi-Fi 802.11ac 2 x 2 with MU-MIMO. Meanwhile, they both support Bluetooth with a 5.0 version.
5. Security Support
Qualcomm never compromises with the security while Upgrading the present versions of their chipsets. However, it seems with Snapdragon 710 vs Snapdragon 665, they didn't pay attention to the security part.
Both the chipsets come with the same Security features as the previous versions. Application Security by Qualcomm Processor Security to give privacy and security to installing apps.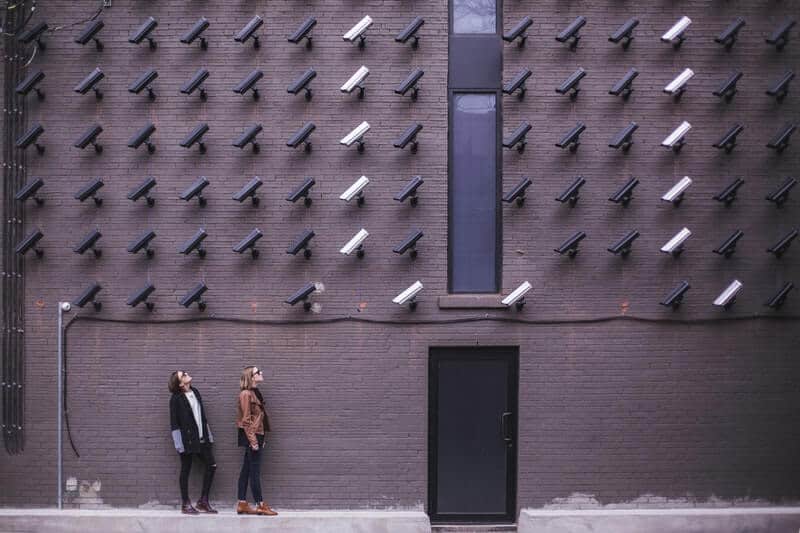 Besides, users will find the same Content security, Hardware Token, Face lock feature and Qualcomm Fingerprint Sensors in both the Snapdragon processor.
6. RAM/Memory Speed 
Snapdragon 710 supports the LPDDR4x 16-bit 8GB RAM that comes with 2 channels and memory of up to 1866 MHz. Snapdragon 665 also has the same LPDDR4x 16- bit 8GB RAM with the Storage of UFS 2.1 / eMMC 5.1.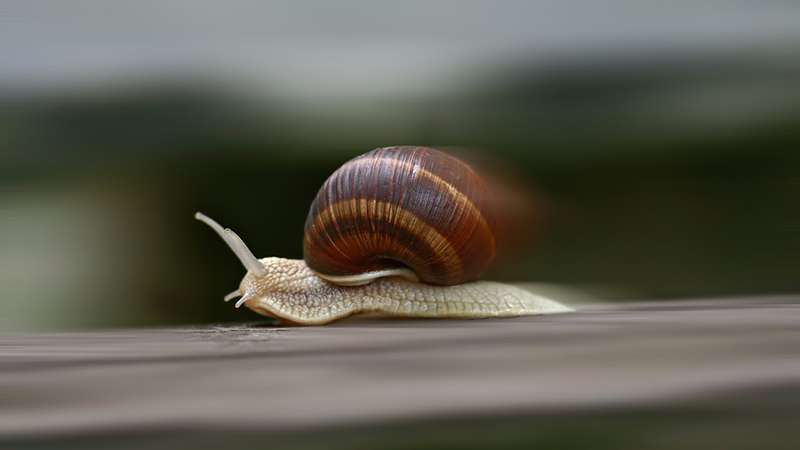 It also comes with the same memory of up to 1866 MHz. Although Snapdragon 710 has a better CPU, it provides multitasking capability and better performance than Snapdragon 665.
7. Display & Resolution
The Snapdragon 665 supports a 2520×1080 pixels Full HD+ 21:9 Display. On the other hand, Snapdragon 710 has enhanced display with up to 3360×1440 pixels Quad HD+panels including HDR10 support.
Snapdragon 710 has advanced features like 4K HDR video playback, 10-bit color depth, Rec. 2020 color gamut and a better Adreno 616 Visual Processing Subsystem. That makes crystal clear that Snapdragon 710 dual has a plus point over Snapdragon 665 in displaying resolution.
8. ISP/Camera
Let's talk about cameras or ISP. The Snapdragon 665 holds Spectra 165 ISP that supports 16MP Dual Camera and 25MP Single Camera. In addition, Spectra 165 ISP can support 48MP on a Single camera. Snapdragon 665 supports 4K video capture @ 30 fps and also capable of capturing Slow-motion: up to 1080p at 120 fps or 720p at 240 fps.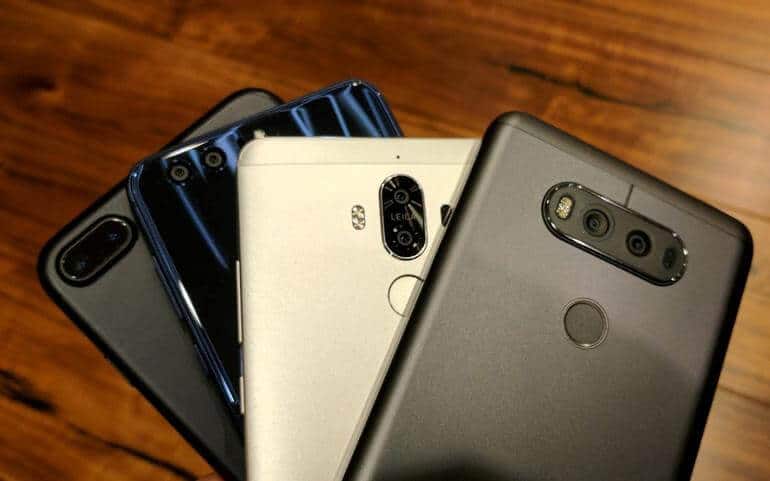 On the flip side of the coin, Snapdragon 710 comes with a better ISP than Snapdragon 665, which is Spectra 250. It supports 20MP Dual Camera and 32MP Single-Camera that a user can upgrade up to 48MP and 192MP. Also, it can support the same features available in Snapdragon 665.
Latest Snapdragon 665 and 710 Smartphones
Best Snapdragon 710 Smartphones
Snapdragon 710 vs Snapdragon 665: Conclusion
No doubt, smartphones having Snapdragon 665 chipset are a better option for consumers who are looking for a budget phone. It gives a decent performance with some notable features in a pocket-friendly price of 200 USD that sounds like a good deal.
Although, the latest smartphones with snapdragon 665 can cost you more than double the price. e.g. Samsung Galaxy A70 with the price of about 22,800INR on Amazon.
Also, if we compare these both chipsets, we see that Snapdragon 710 comes with better performance and enhanced features than Snapdragon 665.
For example, it comes with a  Kryo 360 CPU, Adreno 616 GPU, Process technology of 10nm, better ISP and clear Display resolution.
In short, If you're able to raise your budget a bit, Snapdragon 710 should be your preference over Snapdragon 665. However, Qualcomm announced the latest and more reliable versions of Snapdragon processors that one must check before buying a smartphone.