If you are a regular Geek Dashboard reader, you might have read our Snapdragon 855 coverage. While the gadget enthusiasts shift their attention to the superficial features of the new chipset, the Image Signal Processor inside offers some significant upgrades.
Though Qualcomm doesn't accomplish the feat of releasing the first 5G supported chipset, their Snapdragon 855 evokes the interest of every tech-savvy person out there. We will see improved performance, power efficiency, and of course, image processing. The last one is what we are going to talk about here.
Snapdragon 855 Brings the All-New AI Integrated Spectra 380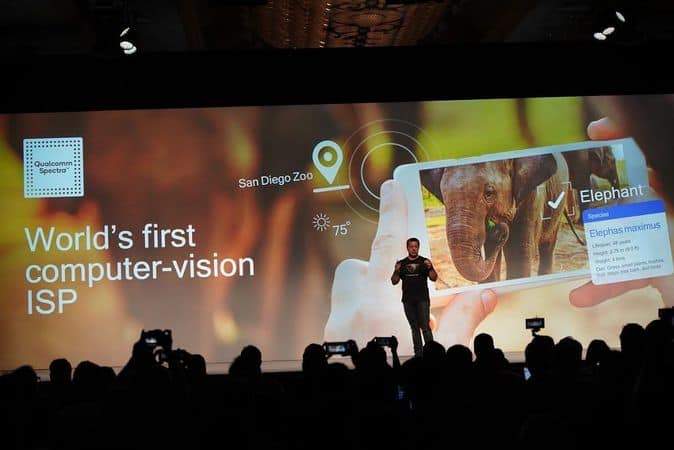 Every smartphone chipset out carries an Image Signal Processor aka ISP inside. It transforms the RAW colors of the camera to something that the rest of the phone can use for machine vision. Now that the manufacturers focus on AI capabilities, it has become difficult to integrate with specialized hardware.
Qualcomm paved their path in this segment with the previous ISP, Spectra 280 with support for multi-frame noise reduction and depth sensing. As you read earlier, companies boast about AI a lot today. The devices have gone a long way to incorporate AI in optics.
The brand-new Snapdragon 855 SoC contains Spectra 380 ISP inside, which they qualify as the world's first CV-ISP. By performing the machine vision processing right on the ISP, it will save 4x amount of power. The process doesn't wake CPU, GPU, and even the HSP. Moreover, it also improves AR capabilities of devices.
The smartphones powered by Snapdragon 855 can perform hardware depth sensing, object classification and segmentation in real time for up to 4K HDR 60Hz. Meaning, you may be able to replace objects or backgrounds during a real video recording session.
The new ISP doesn't just limit its possibilities to AI and AR only, it will improve the brightness and color temperatures with support for HDR10+ video recording. The dynamic range and color spaces will surely widen.
Snapdragon Spectra 380 can improve hardware acceleration for VP9 video and for the HEVC based HEIF image format. You will also see it smoothly handling high-resolution images on the contrary to what we saw in the previous years. The dual 14-bit CV-ISP supports 22 MP 30Hz concurrent capture on dual cameras. If the manufacturer chooses to go with a single camera, it can support up to 48 MP 30Hz capture.
Caught up with all the technical terms and finding it a bit complicated to comprehend this piece? Snapdragon 855 has a special ISP to enhance the image and video capturing capabilities of smartphones. That's all you need to know.