Recently my computer stops working suddenly, throwing me an error No boot filename received on the monitor screen. Then i thought it was a glitch in my computer. I though it was a serious problem with my hard disk and i felt tensed that my hard drive and entire data in it got corrupted. I started checking about this issue "No boot filename received" on Google, YouTube and other forums, badly i got nothing useful for my situation. Then i decided to work like a geek and started working on this error from all possible ways and i finally managed to overcome with this No boot filename received error without even loosing single KB file from my hard drive.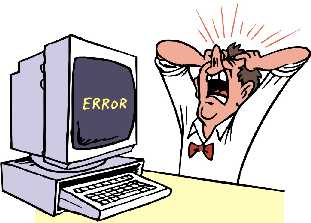 This kind of No boot filename received errors can be seen on all Windows operating systems like Windows XP, Windows7 and on Windows Vista
Why you see PXE-E53 No boot filename received error?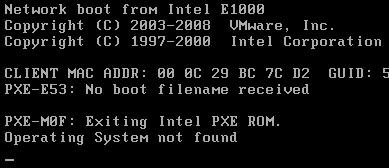 Answer for this question is simple, your computer is unable to find any bootable device so it tried the last choice  PXE server. As you are not using PXE server, PC failed to boot from it and struck at error screen.
How to work in order to fix No boot filename received error?
We can't say exactly what is the reason behind this error PXE-E53 No boot filename received. May be due to glitch in hard drive or Motherboard or Dust or even in old wires.
Start with Hard drive
Don't panic now, mostly this error say, Your Hard drive is dead. I'm sorry to say, if it was reason for error in your system you are surely going to lose entire data in your hard disk. So i always recommend to take backups frequently. I hope you are not in this phase.
To check whether your hard drive is dead or alive, remove it from the effect computer and connect to another working computer using USB and check, if new hard drive is shown in working computer. If your answer is Yes, you are almost safe. Now perform diagnosis test, if passed your data is completely safe. This says hard drive is still alive
Check CD/DVD drive and BOOT settings
Immediately rush to BOOT setting. Press F1 or F8 or ESC depending on your PC company while computer starts booting. Check first boot device, it should be hard drive. If it was other than it changing it is mandatory. In case if first boot device is selected as CD drive, there must be disk in CD drive. However leave it and set first boot device as Hard disk
Clean the dust
Dust may also cause this No boot filename received error. Use a blower and remove dust from cabinet and mainly at motherboard and hard drive. Don't think dust plays key role in this issue, i solved my problem by cleaning the dust in between hard drive cables
Also Read: How to protect your computer from Virus and Spyware
Check all cables
Check connectivity cables between motherboard and hard disk and ensure they are working fine without any short circuits. Better check with new cable or else check old cable on other working computer.
Check your Motherboard
If your hard drive passed the diagnosis test, cables working fine and first boot device is perfect then mostly problem persists with motherboard.
Follow this order and check your luck and i hope this No boot filename received error won't create any trouble for you and this guide helps to solve your problem.