Prime Minister Modi, on Thursday (23/11/2017), has launched a unified application portal to avail all government services. Named UMANG (Unified Mobile Application for New-Age Governance) it is developed by the Ministry of Electronics and Information Technology (MeitY) and National e-Governance Division (NeGD).
The app is available for both iOS and Android platform, through which one can seek the services from central, state, and various governmental agencies.
UMANG Mobile App Goes Live as a Unified E-Governance Platform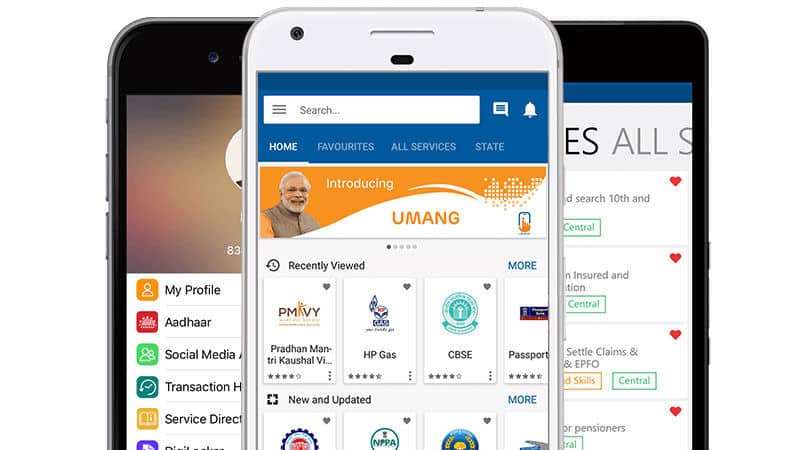 Prime Minister Modi, while addressing the public at GCCS (Global Conference on Cyber Space) told that UMANG would function as a platform offering more than a hundred citizen-centric services. At the back-end of the platform, many different departments would work to fulfill the request of citizens.
UMANG app lists almost all the governmental services on it including Digital India services, including Aadhaar, DigiLocker, and PayGov. Moreover, it not only does provide you with the services via the app, but you can also take the benefits through the web, SMS, and IVR channels. When it comes to e-governance, people can use UMANG to access their income tax filing, provident fund account, and LPG cylinder bookings.
CBSE results are also available on the app and parents can check it. UMANG supports ten Indian languages without taking English and Hindi into consideration. Moreover, it also includes a payment-based transaction access.
UMANG, on the contrary to any third-party app, supports Aadhar and some other authentication mechanisms as well (like location and phone number).
First, you have to install the app from respective application stores. Once you install it, the first step is entering the mobile number. Make sure you the number you are entering is active at the moment because you have to receive an OTP. In addition to inputting the one time pin, you will also need to set a couple of security questions as a recovery method. You can use the answers to those questions to get your UMANG account back in case you lose it.
Once you complete the registration, it will ask you to set an MPIN. Make sure you memorize it as the same pin is mandatory to log into the application.
You can connect your UMANG account to Twitter, Facebook, and Google account to have a one-touch login procedure.
The interface of the application seems easy for newbies. And, the app has a support section to clear all your doubts.
If you have Android version 4.4+ or iOS 8.0+, you can get UMANG on your phone. Giving a missed call to 97183-97183 will get you the link to the application in a blink.