Without doubt, witnessing the sporadic progression of technology over this decade, alongside its unlikely possibility of slowing down, it can be said that the world is made up more of data and files than ever before. Essentially, in order to use any software or any technological gadget, it is important some form of data is imputed, in the first place.
Also, with these software or gadgets, without a doubt, they become a pathway for the entry and exit of data and files of all kinds. While there are some files may not be of use, or may not be the subject of keen interest in the use of our gadgets, the opposite is the case for some others.
Therefore, there are some files that we would like to keep alongside the enjoyment of our gadgets – files like the pictures of a wonderful wedding, videos from homecoming, or messages from your boss; files which you generally deem of importance, the importance being subjective.
Why PhoneRescue 4?
However, what happens where these files you hold dearly, and you would like to hold on to, end up being miraculously deleted, or suffer disappearance?
There are hundreds of software applications that are supposedly designed for the recovery of files and data where they cannot be found. In the pool of data recovery software, one that seems to stand out is the PhoneRescue4.
The PhoneRescue 4 application does not just provide means through which files can be recovered in the instance of a delete in error, or where the gadget gets wiped; it goes on to aid the enjoyment of your phone through the removal of restrictions already placed; depending on the phone in question, however.
Essentially, PhoneRescue 4 is a version of a system software application that aids the recovery of files on both iPhones and Android phones. However, this version has taken it up a notch by aiding the bypass of restrictions at the instance of the phone owner.
PhoneRescue 4: Introduction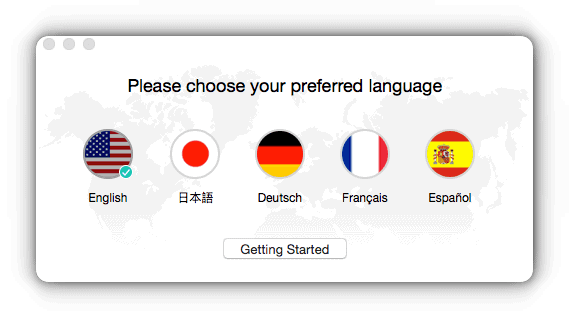 The system software application works for both Mac and Windows operating systems. Accordingly, the features it provides depends on the phone in question.
PhoneRescue 4 is extremely popular amongst iPhone users. While the reasons for this are numerous, some of them include the fact that iPhones take security particularly too seriously, and this has restricted user's freedom.
In essence, iPhone users have seen the utility of the PhoneRescue 4 and viewed it as a means of taking control over their phones, but I digress. More importantly, with respect to the PhoneRescue 4, some of the features of includes;
Recovery of dozens of file types.
Removal of the lock screen.
Saving a dead iPhone.
Recovery of restriction passcode.
Recovery of Over a Dozen Kind of Files
1. Data Recovery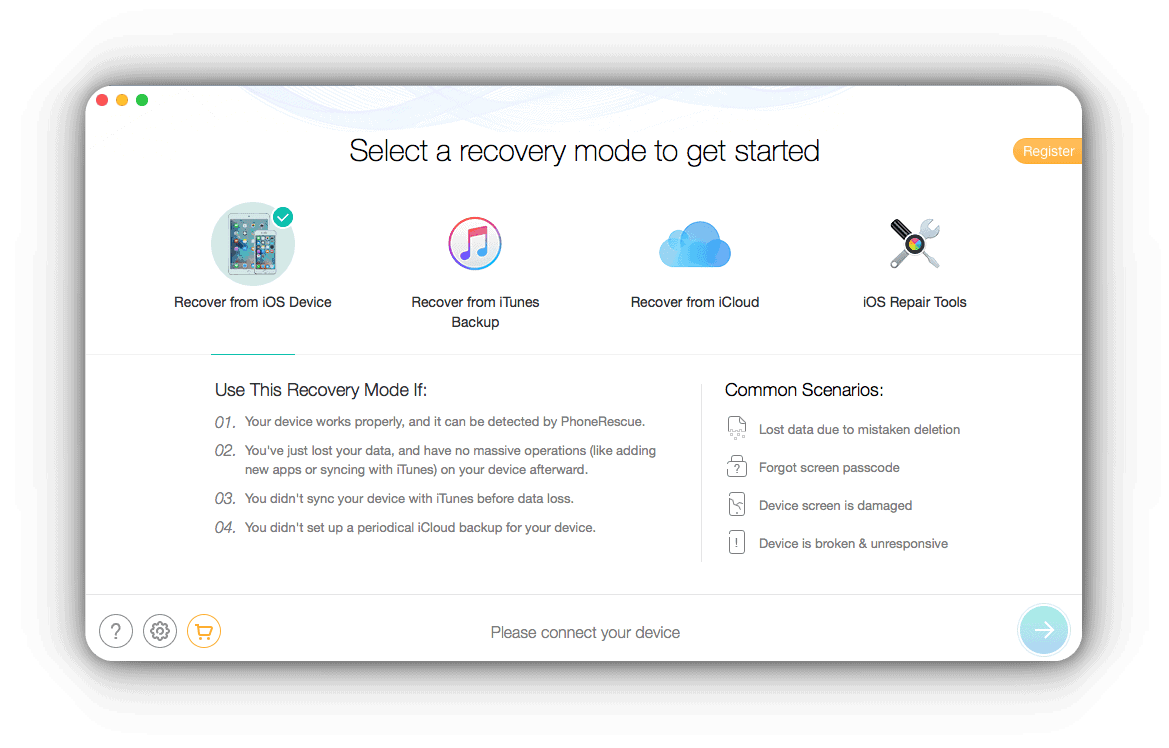 PhoneRescue 4 helps you recover deleted files that no longer exist on your smartphone.
The procedure for this operation, also, is not restricted, in the sense that there are various means to the end of data and files recovery that the PhoneRescue 4 offers, and that can be utilized.
For starters, where you would like to recover deleted files from your iPhone, it will be of importance to first purchase and install the PhoneRescue 4 – in fact, to enjoy any of its features in the first place, it is of importance to have it installed on your computer.
Needless to mention, the software works on both Mac and Windows PC. Upon installing the software, it will next be of importance to connect your iPhone through lightning cable, after which you can run a scan to view your deleted files and recover the ones you would like to recover by downloading them to your system. You can also recover data with iCloud backup.
2. Removal of Lock Screen
Typically, though general knowledge, a lock screen pops up where you have your iPhone passworded; it shows a screen that asks for the password.
iPhone locks itself if you enter the wrong passcode multiple times.
In essence, you become unable to unlock your iPhone until you have it enabled, even if you remember the actual password.
PhoneRescue 4 takes care of this like a champ. Regardless of the kind of password or security you've put on the iPhone to unlock it, PhoneRescuee 4 is able to bypass in a matter of clicks.
3. Saving a Dead iPhone
While the PhoneRescue 4 is primarily software for the backup and recovery of files. It also serves as an effective tool for iPhone repair; mainly in scenarios where there is a screen of death including iOS upgrade failure, White/Blue/Black screen of death, stuck in BootLoop, etc. But you need to buy the premium version to use this feature.
4. Recovery of Restriction Passcode
People use restrictions (passcode etc) to prevent unauthorized access. Also, they serve a potent tool for limiting the extent to which someone else has access to an iPhone. Sometimes, it's possible that people forget the passcode.
PhoneRescue 4 recovers passcode affectively. Passcode restriction removal is applicable to iPhones with iOS 13 and lower versions. However, where passcode relates to screen time, it only applies to iOS 12 and below.
Conclusion
PhoneRescue 4 provides for a seamless and effective means of data and file recovery. If you're looking for an application that gives you more than what you want in terms of data recovery; PhoneRescue 4 is our choice.
Fascinated?
We are too!
PhoneRescue Team organized the 8th-anniversary celebration activity for their company. Just come to join and win the big prizes such as Macbook Air, Electric Bracelet, Amazon eGift, etc.