Android TV is a great way to consume media on your TV. Given that it runs on Android, you may still face some issues then and now. One of such issues is constantly getting the "pgm added" toast message. Sometimes, you may also get "info channel service" before the "pgm added" notification.
It's a small toast message, but it gets annoying when you see it often. Be that as it may, you need not worry about this problem. This guide will show you how to fix or disable the "pgm added" or "info channel service" message on your Android TV.
What is Causing These 'pgm added' Toast Notifications on Your Android TV?
You update your apps on your Android TV — daily or once in a while. Updating apps is often a good thing, but sometimes it may also bring additional bugs. Users like you noticed the "pgm added" error once the apps on AndroidTV got updated to the latest versions.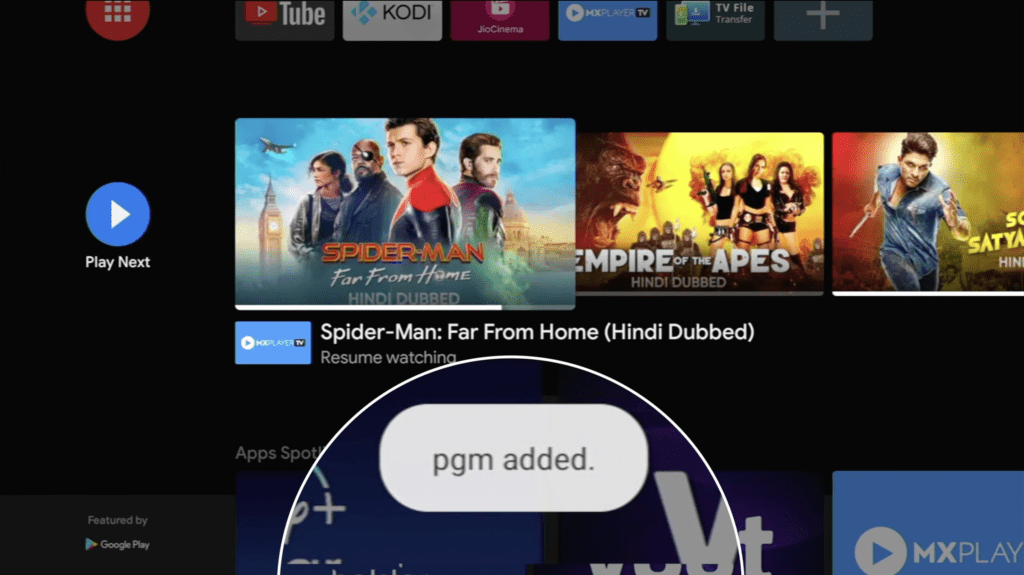 So, there is a high chance that one of the updated apps caused this issue. After debugging a lot of apps, in our case, we found the culprit to be Jio Cinema which sent these toast notifications.
However, It's not always Jio Cinema that might cause this issue; it could be some other app too, but as of now, it is Jio Cinema that's causing this toast notification (at least in our case).
If you think it's not Jio Cinema, you can use the Toast Source app from Google Play Store or sideload it to know the actual source of any toast notifications that appear on your Android TV.
How to Disable the "pgm added" Message on Your Android TV
There are two ways to get rid of this toast notification on your Android TV. Since we found the culprit of this problem to be JioCinema, the solution also lies within its notification settings.
We'll have to disable Jio Cinema's notifications to get rid of this error. Here's how you can get rid of the "pgm added" error on your Android TV.
Go to your Android TV home screen.
Select the Settings cogwheel.

Head over to Additional Settings and select Apps.

Now, select See all apps.

Scroll down and look for Jio Cinema and select it.

Turn off the notifications for Jio Cinema.

Restart your Android TV.
If you think you'll need Jio CInema's notifications in the future, you can enable the notifications using the above process.
Nonetheless, if you're still facing this issue, even after disabling the notifications of the Jio Cinema app, then the actual app leading to this issue might be a different one.

So make sure to disable all the recently updated apps to get rid of any such toast notifications from your Android TV.
Conclusion
Any app could be behind this problem, and it's easy to find when you get this toast notification after you've updated apps recently. That said, the Jio Cinema app commonly caused it after it acquired the 1.6.7 update. Multiple reports using Android TVs from different manufacturers reported this problem.
If you're not experiencing toast notifications like these, then it's best to wait and not update your Android TV apps for a while. Even though you're seeing the "pgm added" or the "info channel service" error, then you can fix it with ease by disabling the notifications of recently updated apps.
If you've been affected by this problem, you can share your experience using the comments below. Also, leave some suggestions to help your fellow readers.