What we think about
PDFElement
Support

9.5
UI

10
Speed

9.5
Features

10
Price

9
Security

10
PDFElement is the best available PDF editor in the market which is available for free. You can also convert PDF files to images or word document etc and vice versa.
The market is flooding with many PDF editors, one should be able to choose the right PDF Editor to meet all the requirements. To help you out, we are bringing you the review of one such editor known as the 'PDFelement', introduced by Wondershare.
Wondershare has always moved an inch ahead than its competitor to give nothing but the best form of tools to the users. In the way of striving excellence, Wondershare has built the powerful PDFelement that will change the way the users work with PDF. In case if you are interested to look deep into several applications of Wondershare, here is the list.
Features Of PDFelement – A PDF Editor for all your Needs
Here comes an All in one PDF editor from Wondershare. We have been testing and using a lot of software's from Wondershare and they never disappointed us.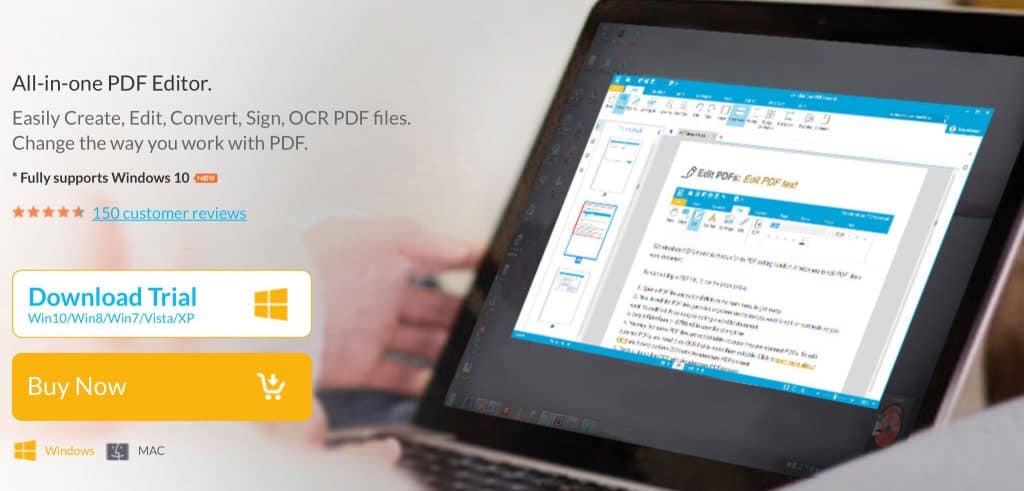 1. Edit
Editing the content of your file is very easy to do in PDFelement for Windows and MAC. Just after one click, you can start typing in PDFelement to add the extra texts. Not only you can add extra texts, you can also delete the texts that you don't want and edit the mistakes present in the file. PDFelement for Windows and MAC also allows the user to modify the colour, size, style and font of the texts. You can add images in your pdf file. You can also add and delete watermarks in your pdf with the help of this PDF editor for Windows and MAC. Even the pages of your text can be cropped and resized. After you are done editing your file, you can compress your file with the help of this pdf editor for free.
2. Two ways of conversion
The users can easily convert the PDF file into Excel, Word, PowerPoint, HTML etc. and also in images like JPG, JPEG, PNG and many more format. Apart from this, the users can also create a hundred percent Adobe-compatible PDF in this pdf editor for Window. There is not just one variety of format, PDFelement supports a wide range of variety. The files created with the help of PDFelement is supported by popular PDF readers like Adobe Reader and Acrobat.
3. The power of OCR Digitizes Text
Do you have a scanned, image like PDF document? No worries, you can easily convert the scanned document into a usable in this PDF editor for free. The technology used to do this conversion in PDFelement known as the OCR technology (Optical Character Recognition). In the converted file, you can add extra texts and delete the unwanted part of the file. The texts of your newly generated PDF file can be modified in respect to colour, size, style and font. You can edit this converted PDF like any other ordinary PDF files.
4. Support of wide variety of languages
Name the language that you know and chances are there that, it is supported by PDFelement for Windows and MAC. A large number of languages covered by the PDF editor are English, Korean, Italian, French, German, Turkish, Portuguese, Polish, Romanian, Japanese, Greek and tons of other languages.
5. Protect your privacy
You can protect the privacy of your document in this PDF editor for Windows and MAC. Apart from applying an open password in your document, you can also apply permissions in the document. The password protected PDF file, can't be opened by any unauthorised users. The great thing about this PDF editor is that if once protected, no one will be able to print, copy, edit or extract any part of the file without your knowledge.
6. Generate a form

Have you seen those fancy forms on the internet? Do you want to make such form? If yes, then PDFelement for Windows and MAC is here to help you. You can create PDF forms in PDFelement software from Wondershare. There are six powerful field options available in PDFelement for Windows and MAC, these include text, buttons, check boxes, radio buttons, list boxes and drop-down lists. If you want fancy templates for your PDF form, then you can easily download the templates. Thanks to this cool PDF editor to make this possible.
7. Sign PDF like a boss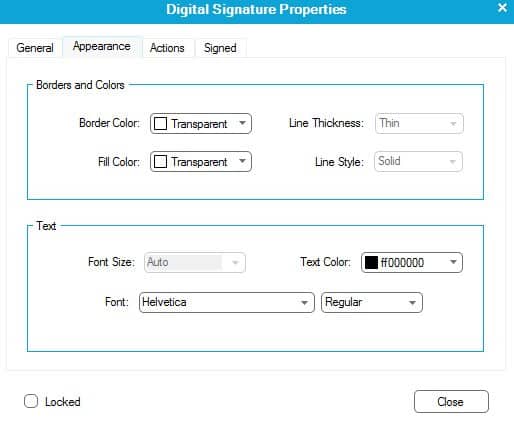 You can now sign the documents in the PDF format without any difficulty. You are given two options of signing the documents: encrypted digital signature and your own creation of your handwritten signature. There are also pre-made stamps available in PDFelement for Windows and MAC like Reviewed, Approved and Confidential.
8. Save and print your PDF file
The way you save your PDF file in your device will be saved exactly like it. There will be no difference whether you view it in computer, tablet or smartphone. You can even print your PDF file to keep a hard copy of your document, for extra safety. Isn't that a smart way of protecting your document?
9. Annotate PDF
Now you can annotate your PDF document by providing your feedback. You can provide your feedbacks by a number of ways. Few of the ways include sticky notes, text boxes, text highlights, and shapes, freehand and drawing. It is not limited only till these ways, there are more than twenty pre-defined stamps available in PDFelement for Windows and MAC.
10. Combine your PDF files into one
Do you have more than one PDF files in similar topics? Do you want to combine them into one PDF file for an easy organization? You can do it, all thanks to the all in one PDF editor from Wondershare.
11. Extra layer of protection
PDFelement for Windows and MAC has a redaction tool that for a period of time which depends on you, permanently blocks out the text and image. It provides privacy as you can easily hide the most important part of your documents.
Are you now very much interested in trying PDFelement on your device? The good news is that you can try PDFelement on Windows and MAC for free. Yes, you read it right, this PDF editor can be yours for free. The PDFelement for Windows is supported by Windows 10, Windows 8, Windows 7, Windows Vista and Windows XP. The MAC version of PDFelement supports all apple computers and laptops. You can download the trial version of PDFelement for Windows and MAC now. Once you use PDFelement on your machine, share your experience with us. I tried this PDF editor for free and I loved it, it's your turn to try the all in one PDF editor for Windows at free of cost! Have a nice time with PDFelement from Wondershare.
What we think about
PDFElement