Don't you think it is time to make a switch to one of the most powerful PDF editors ever created? Yes, you may have been used to using Adobe as the only solution to your PDF issues but there is still another editor which could even offer you best value for money. Make no mistake, Adobe remains one of the best but Wondershare PDFelement is a suitable alternative and we would tell you why, just read on and see for yourself.
Why Wondershare PDFelement is Easy to Use and  Unique ?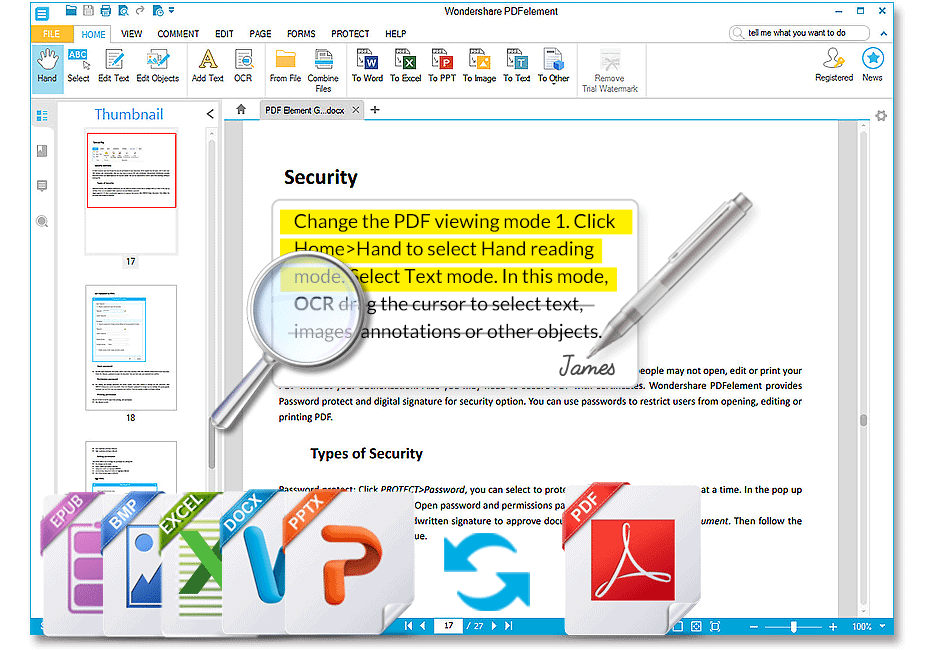 Performance:
Wondershare PDFelement works perfectly from installation to usage; you don't have anything to complain about using this software. The good thing is that it works on all platforms. From Windows, Mac and iOS, the performance remains top class. You are sure not to experience drag, lag, hanging and errors as you use the software on your computer. In fact, performance wise, you can't be disappointed with the PDFelement.
User friendly:
There is no other software out there that is better than Wondershare PDFelement in terms of user friendliness. The use interface is designed in such a way that it is so easy and without complications. Everything is well labeled and positioned in such a way that even a novice can navigate the whole platform with relative ease. From software installation to the actual usage, this software remains user friendly and without any form of ambiguity.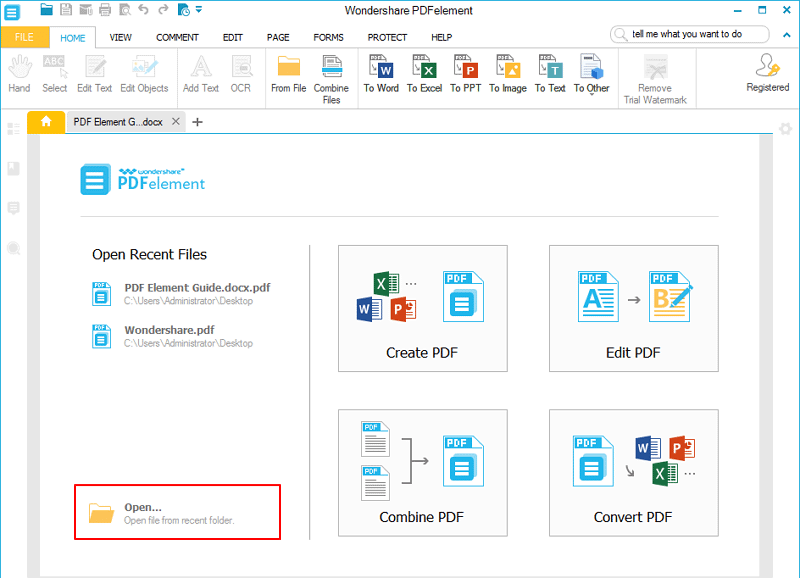 Superb Features:
There is a clear distinction between the PDFelement and other PDF editors. The reason is that Wondershare PDFelement is designed to cover almost everything you can imagine to effectively work with a PDF document and that is why it is regarded as all in one PDF editor. The good thing is that with this software, you do not have to support it with another editor as there will be no need for that. From home to office, PDFelement possess all the best features required to make the best out of your PDF document. The following are some of the wonderful features you can find on the Wondershare PDFelement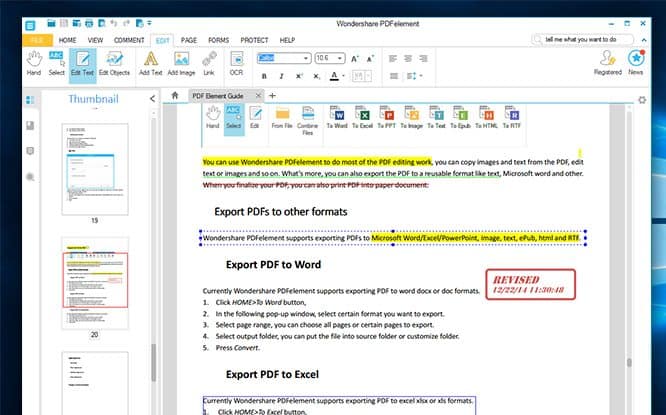 Merge and Split Documents: You are allowed to spilt or merge PDF documents of different file format into a single document
Password Protection: You can easily apply password to your PDF files so as to prevent unauthorized access.

Edit PDF Documents: It allows you to edit existing documents or even create new PDF documents if you so desire. Conversion of different file formats is also allowed like word, HTML, images files etc.
Convert Scanned Document into Editable PDF: the PDFelement is equipped with the much rated OCR technology which allows you to convert image based PDF to searchable, selectable and editable documents.
There are so much more you can do with this software, all you need to do is to try it out. The free trial is a good avenue to test run it and confirm it yourself and the truth is that it has the capabilities that meet all personal and business needs at a fraction of the cost of Adobe.