Paytm is one of the leading payment service providers in India. According to Paytm, the company has a base of 16 million merchants and over 10 million active merchants on its Paytm for business app.
Paytm also claimed that it now has 300 million wallet accounts, 100 million UPI handles, 220 million saved cars, 55 million bank accounts, and 150 million annual transactions.
In November the payment gaint raised $1 Billion funding by US asset manager T Rowe Price, along with investment from SoftBank vision fund, Discovery Capital and other different companies also.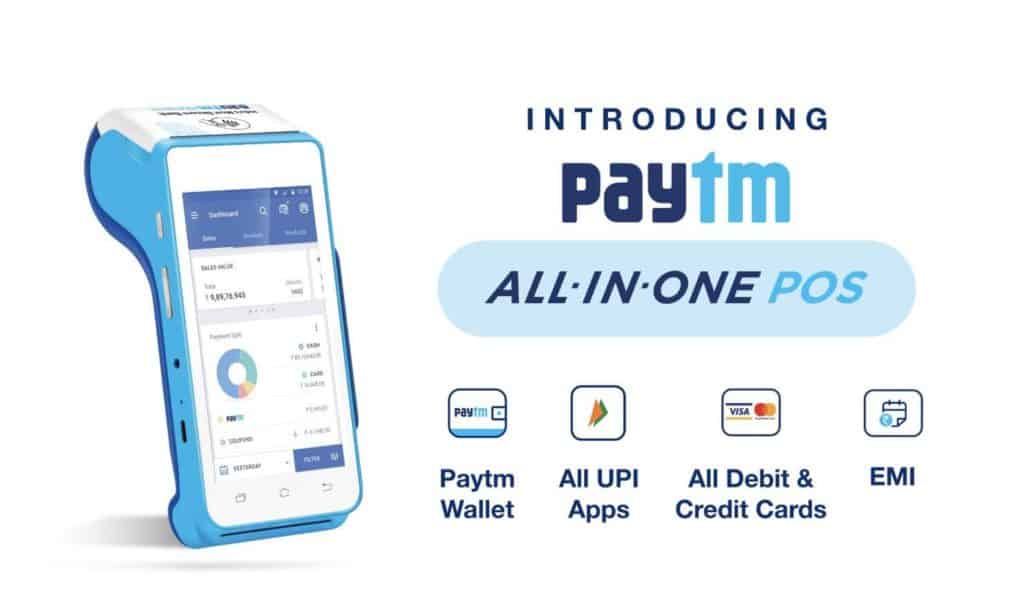 Paytm recently announced the launch of an All-in-One Payment Gateway alongside with SMEs. The All-in-One system includes point-of-sale touchscreen machines, payment gateway switches and a QR code that works across UPI through Paytm or other apps, RuPay cards and Paytm wallet and Paytm Payments Banks accounts.
Paytm All-In-One PoS device
The PoS is unveiled by Infosys co-founder and UIDAI chairman Nandan Nilekani. The large screen enables deferred payments and reminders for payments. The device allows same-day payments settlements and it is already been tested by over 150K merchants, the company claimed.
The All-In-One POS device sports a full-size display in the front and comes with pre-installed cloud-based software for billing, payments, and customer management. The device includes Wi-Fi and cellular connectivity. The speaker is an IoT device with an integrated eSIM.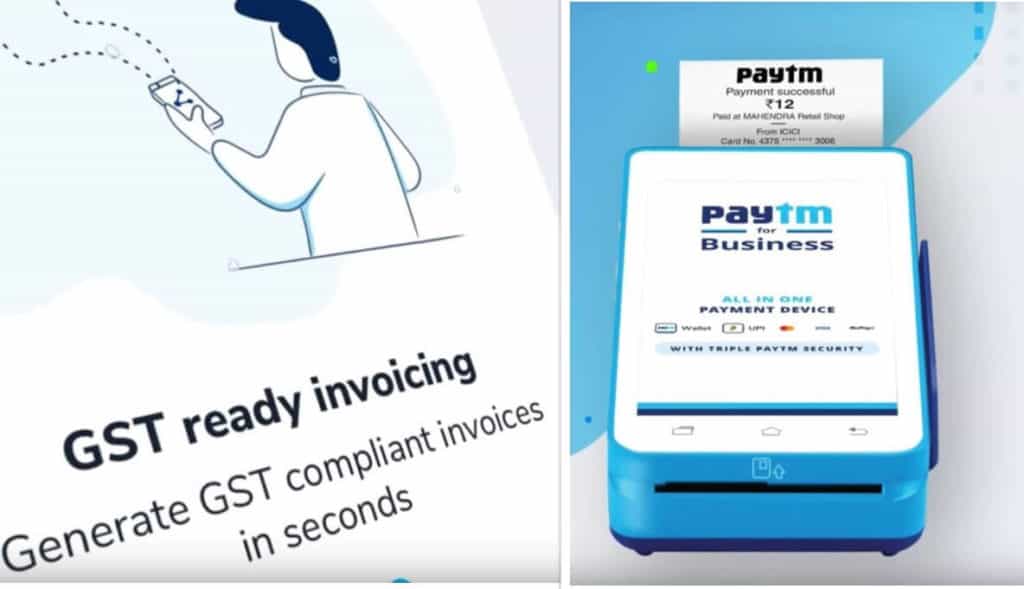 In addition, the billing software is integrated with the device with a customized solution for use in different use case scenarios. It also has an in-built printer and scanner, which can come in handy for merchants to generate GST complaints bills.
How will it work?
The All-In-One PoS enables payments from the Paytm wallet, debit and credit cards and all UPI app. The PoS also enables EMI payments for large purchases. Paytm promises zero cost from merchants because of the zero merchant discount rate (MDR) on digital payments through UPI and RuPay cards.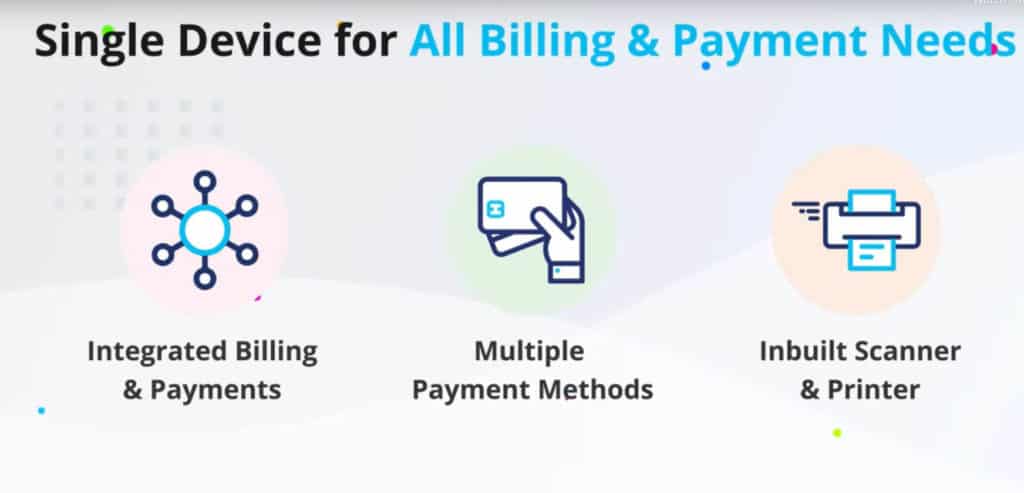 Payment All-In-One will also work for payouts like payments to vendors, corporate meal allowance, daily wages for industries, eCommerce refunds and more.
The device could be useful in situations where SMEs need to automate some business processes. Moreover, the company says it plans to include support for more industries in the future. All in all, the All-In-One POS device could be useful for both merchants and for the payers. Well, you can let us know your thoughts on this.