Digital payment service app Paytm was banned for violating Google Play privacy and policy. Yesterday on 18th September Paytm was removed from Google Play Store for adding the fantasy cricket tournament.
As Google does not allow any online gambling app on his platform, the payment app got banned. However, within a few hours after working with Google, the digital payment giant came back.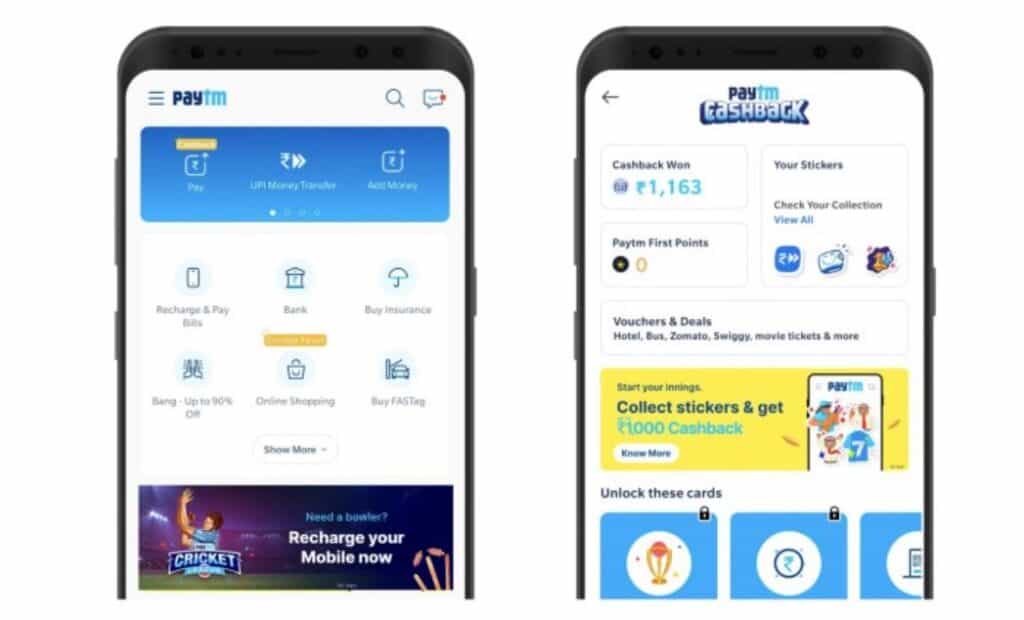 In a blog post, Google said
We don't allow any online casinos or support any unregulated gambling apps that facilitate sports betting. It includes if an app leads consumers to an external website that allows them to participate in paid tournaments to win real money or cash prizes, it is a violation of our policies.
It is the primary reason why online betting apps, such as Dream11, Mycircle11, etc., are not available in the Play Store.
Why Paytm Got Banned?
The trouble came up from a Paytm Cricket league contest which was launched on Friday morning. The contest allows users to collect stickers after each transaction, featuring their favorite cricket player. And give a chance to win cashback for every five stickers collected.
After getting banned the founder of Paytm, Vijay Shekhar Sharma explained on Twitter that it's not gambling. He said it's a UPI cashback campaign, and giving cashback is not gambling.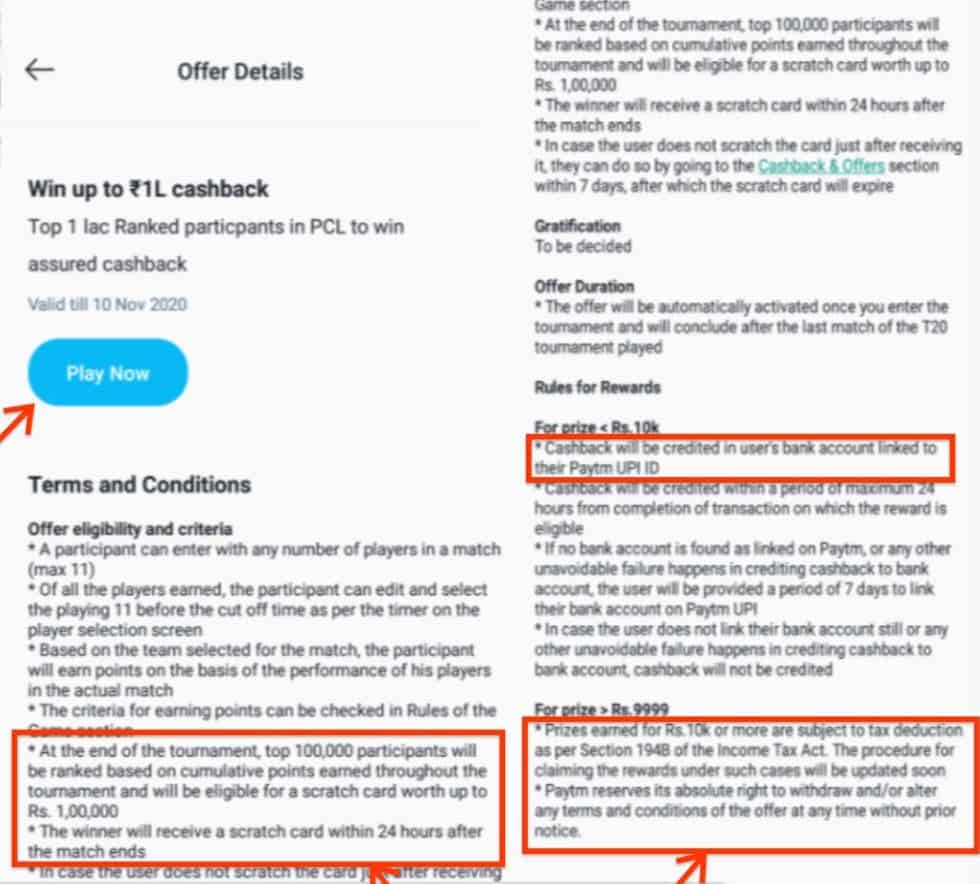 In his tweet, he attached a screenshot of the Paytm Cricket league's Terms and Conditions. Here's an important point he pointed out.
Prizes earned for Rs. 10K or more are subject to a tax deduction as per section 194B of the Income Tax Act. The procedure for claiming the rewards under such cases will be updated soon.
However, after working with Google, the app got unbanned. Through a blog post, Paytm assure its customers that their balances and linked accounts are 100% safe. It further added, its services are fully functional on all existing apps, and you can continue enjoying Paytm like before.
To recall you, this is not the first time when Google has taken down an app for violating its policies. In May this year, digital payment app MobiKwik was also removed from Google Play Store over violation of Google's ads policy.
Taking about banned apps Indian Government has banned over 250 Chinese apps in India. Which includes popular apps and games such as PUBG mobile, Tik-Tok, We chat Cam scanner, etc.