Apple is planning to launch a car and the rumors are floating from quite some time now. The car project of Apple is named as "Project Titan". According to the dictionary, "Titan" means an extremely important thing. Just so you know, the company has been working on this since 2014. And that's enough to explain why this project is extremely important for Apple.
In 2018 Apple analyst Min Chi-Kuo listed some new products that Apple could launch in the near future. The list of products includes a car and an AR headset. At that time Kuo compared the Apple Car with the first iPhone and chanted that the car could help Apple to take the $2 trillion market cap.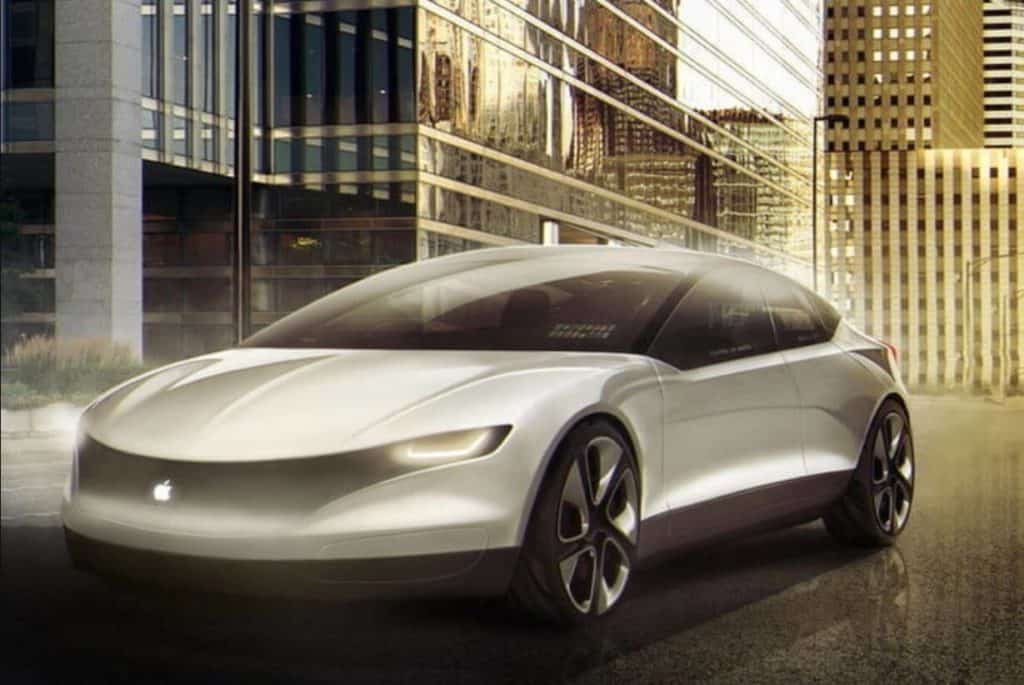 Since the company has started working on this project, Apple has applied for several patents. Patents related to car tech and hired many heads from popular automakers including General Motors, Ford and Tesla. In July 2019, Apple made a notable hire, by taking Tesla engineering VP for "Senior Director" role.
Voice Command feature in Apple Car
A recent patent from the company showed a new technology in Apple's car. The new Technology will allow you to voice commands to the car. For now, it's unclear what types of commands you'll able to give. However, you could give basic commands like where you want to go. Well, do you think to give commands to the car you could say "Hey Siri"?
"Hey Siri" take me home!
Previous Patents
Apple has filled multiple patients for its car. One of the patients is "Guidance of Autonomous Vehicles in Destination Vicinities Using Intent Signals". The patient has filed 2 years ago and recently made public on 23 January. The patents allow the self-driving car to get to a destination using voice command, gestures and by giving instructions on the touch panel.
The key highlight of this patient is its AI functionality. Like you would able to say you want to eat something and the car will find the nearest restaurant or food stall and take you there.
Gestures, Gazes and Touch Input Features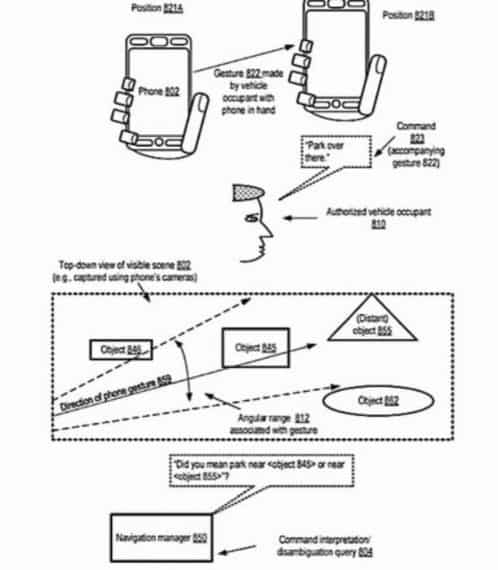 An example of the gesture feature explained in the patient where you can point your smartphone to a specific parking point and the car will scan and park the car on the specific spot. The feature is pretty cool right.
However, it's unclear whether Apple would use this patient or sell it to other automakers. With these new patents, Apple is making its way to enter the automobile industry. Let's see how long the company will take to launch its first car.